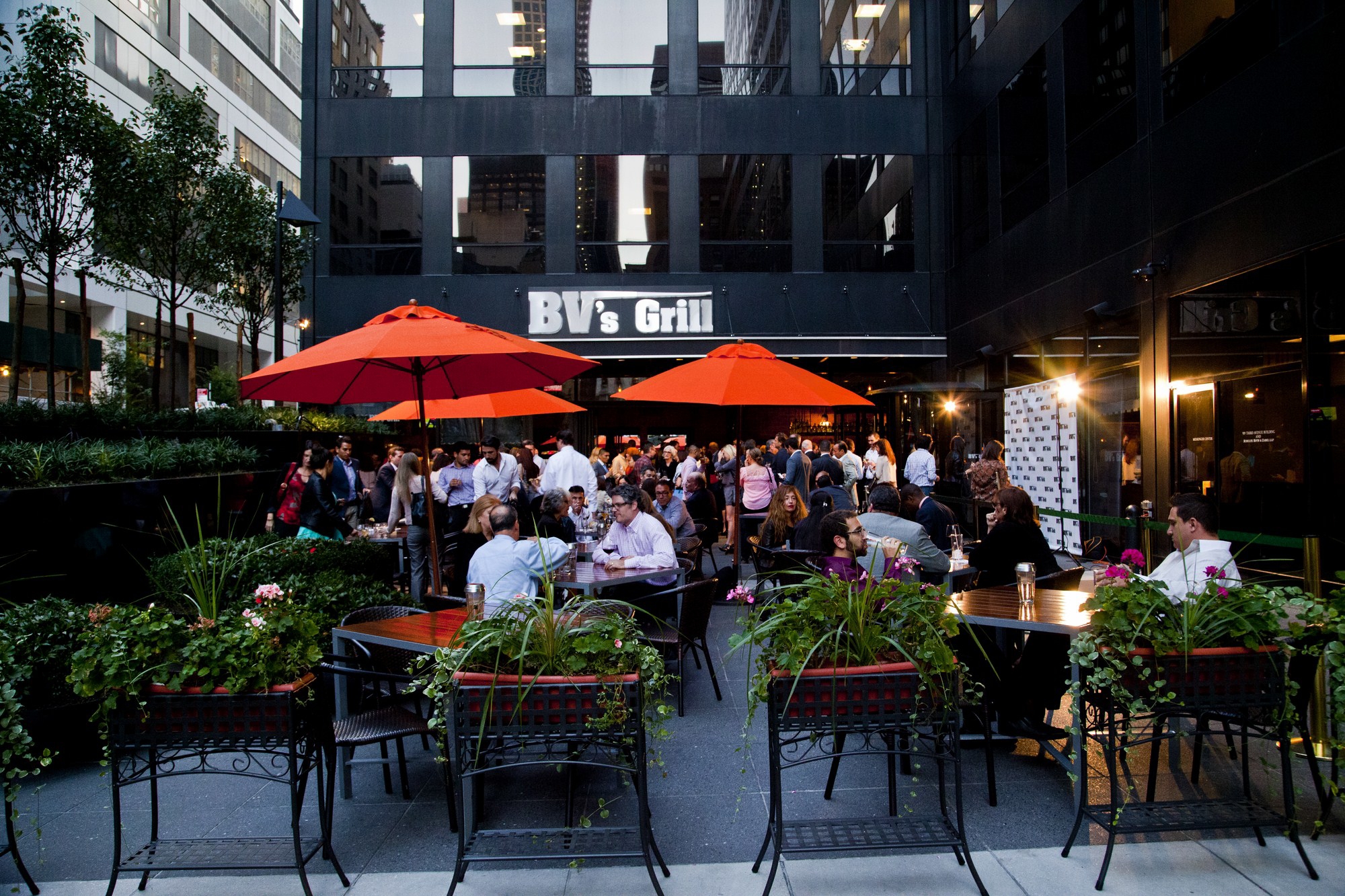 The New York City steakhouse is the epitome of culinary opulence: serving massive hunks of American meat so outrageously expensive and tasty that you look forward to chewing the fat. But as the traditional concept of the steakhouse (save for a few local legends) continues to be phased out by more nouveau establishments that are more indicative of the City's constantly changing appetites, Monday evening served notice that a younger, sleeker version might soon be paving the way for how New Yorkers select their steaks.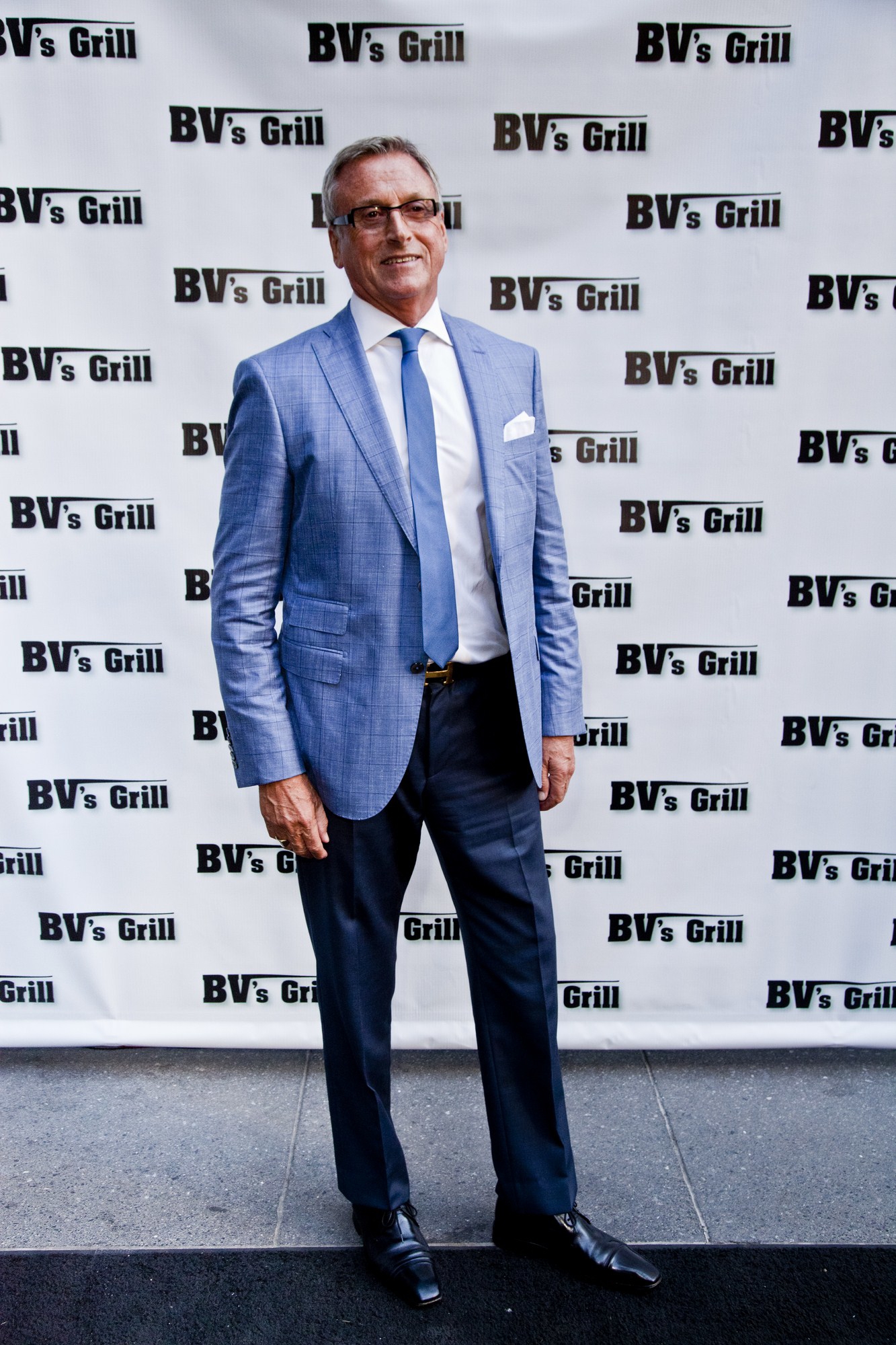 Though its technically been open for several months, restaurateur Joseph Smith (an offshoot of the Bobby Van's franchise) welcomed a few hundred local guests to celebrate the grand opening of BV's Grill. Intended to be more approachable than its older sisters, the sights and smells emanating from inside of the midtown establishment which sits on a hidden nook on Third Avenue, hangs on to the prestige that you'd hope for from a fancy Manhattan restaurant- without all of the pretension.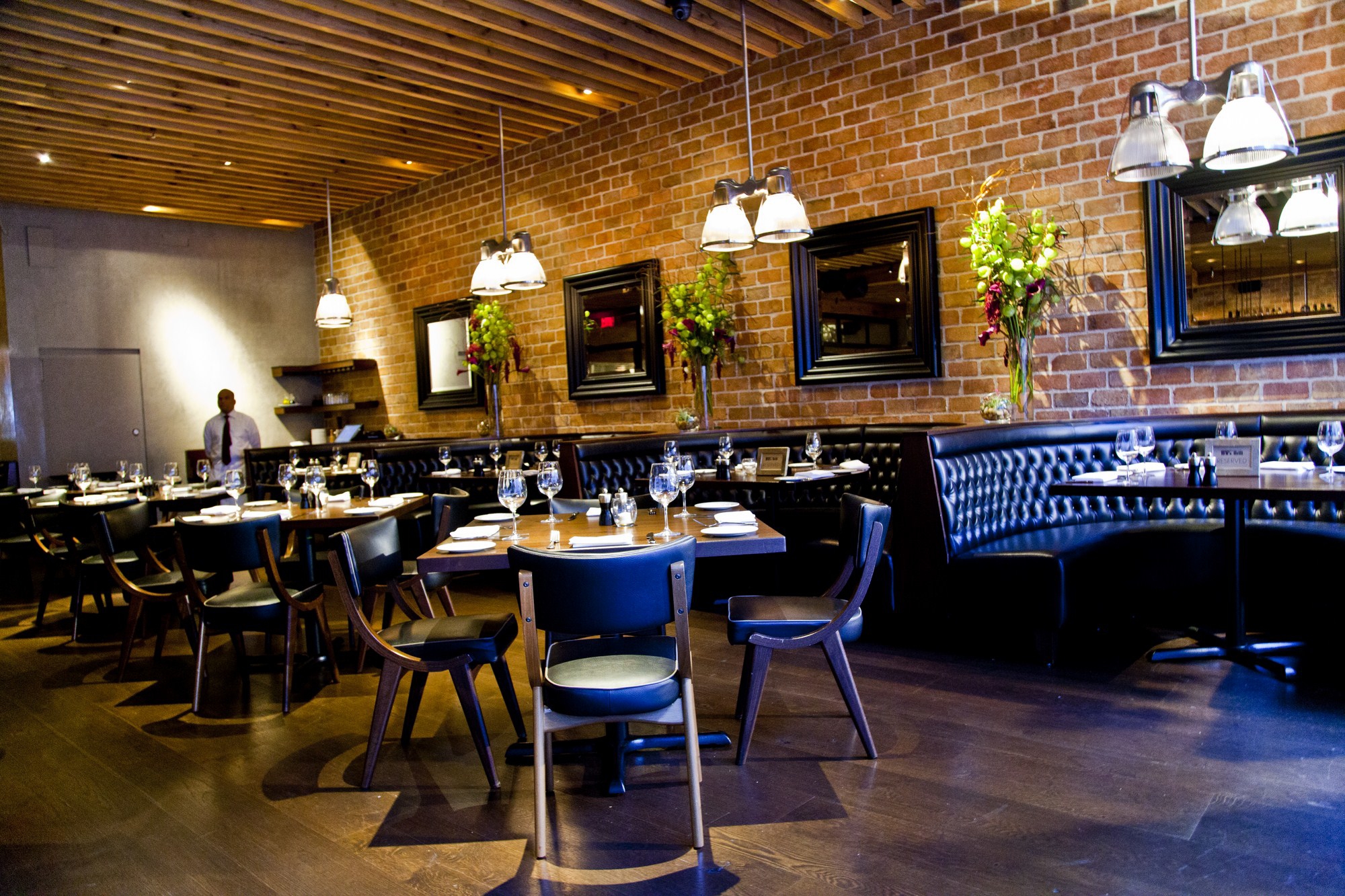 With the red carpet rolled out, guests arrived throughout the evening, literally wined and dined by an array of passed around dishes like "Foie Gras Cones" and "Roast Beef and Horseradish Sliders" that paired with the spirits being served at the full open bar admirably. The patio area was completely full with a few hundred tastemakers sharing in conversation and grabbing bites of food whenever they eyed a nearby server. Meanwhile, Guest of a Guest's resident photographer was on hand to snap smiling attendees all of whom were nicely dressed, to pose for photos in front of the BV's Grill step-and-repeat.
While much of the modern space definitively screams steakhouse, the selection of menu items like "Chicken Wings" ($14), Linguini" ($22), and "Chicken Parmesan" ($28) for example ensure that diners of any taste can find something of interest amid the more relaxed setting. But carnivores can also relax- the usual suspects like the "Bone In Rib Eye" ($49) and the "Filet Mignon" ($42) are right on the menu where they should be with nine classic steakhouse items. With so many guests in attendance on Monday evening, it was a bit challenging to get our hands on much food. But considering they were both occupied by two tasty glasses of Pinot Noir and that we were surrounded by a sea of attractive people, we couldn't find much to complain about.
- Dave Gendelson
Related Articles
Share
About Author
(0) Readers Comments