In New York City, the notion of the "best burger" is often like getting recommendations to use a friend's doctor: everybody's guy is 'the best.' Fortunately, Time Out New York left the decision up to the masses on Thursday night as a completely sold out 2014 "Battle of the Burger" event packed the South Street Seaport for a competitive two hour tasting extravaganza. Sixteen of the City's most reputable grillmasters and their teams created signature dishes specifically for this event and with sponsor Amstel Light providing an unlimited supply of suds, the entire evening was a celebration in mouthwatering gluttony.
A massive stage was erected at the outdoor intersection of Fulton and Water Street where the partitioned event would take place, welcoming hundreds upon hundreds of hungry meat eaters to the otherwise touristy area. Top 40 and hip hop music filled the air courtesy of the 'Battle's' house DJ as guests raced around the astro-turf laden space in their attempts to taste every burger offering. Luckily we arrived just in time for the VIP hour which gave us sufficient time to parade around from station to station before the jam packed crowd would arrive.
We began with the burger that would surprisingly be our collective favorite, despite being from a 'chain,' as B.R. Guest's Bill's Bar & Burger combined many of the fundamental elements of a classic burger. Their "Bill's Burger" blend was incredibly juicy, combining Pat LaFrieda Beef with the requisite American cheese, lettuce, tomato and a special sauce inside of a standard sesame seed bun. The meat was succulent and perfectly seasoned and because the patty was relatively thin, we were able to return for thirds. Brooklyn's Kettle Black was getting a great deal of attention from burger lovers with their inventively prepared dish called "The Texas Dunk." Served with a side of deliciously salty au jus sauce, the burger utilized buttery Texas toast as its bun and gooey mozzarella cheese, both of which worked together admirably.
After taking some time to chat with some of the Amstel Light reps on site who were encouraging guests to Instragram their different photos, we made sure to stop at West Village haunt Whitehall. The gin bar's savory burger has long been amongst our favorites in Manhattan and the pickled beet and sunnyside up egg topped "Whitehall Burger" was no exception on this night. Their deliciously meaty Angus brisket was topped with sweet caramelized onions and enveloped by a fluffy brioche bun, yielding a multitude of different flavors together in each lip-smacking bite. And of course, no burger discussion would be complete without one of our perennial favorites- the "5 Napkin Slider" from 5 Napkin Burger. Chain or no chain, 5 Napkin is always near the very top of our list and the combination of their exceptional gruyere cheese oozing out atop the rosemary aioli smeared bun and seasoned ground beef is as consistently delectable as it gets.
Though the space certainly began to crowd with folks standing around in small groups or gathering at the limited communal seating situated around the outdoor grounds, servers flocked between the smallest of openings with trays of Amstel Light and doled them out to a sea of grabbing hands. While tasting sixteen different burgers proved to be challenging, there were some other standouts worthy of mention like Perla's "Perla Burger" topped with pancetta and escarole, Watermark's traditional "Cab Burger," Rare Bar & Grill's "M&M Burger" layered with apple smoked bacon and beef flambeed in whiskey, and finally, Pork Slope's excellent "Pork Slope Cheeseburger," which was actually our runner up with its juicy texture and brilliant mustard-loaded bun. The tallied votes meanwhile revealed Filipino gastropub Jeepney's "Choriburger" as the crowd's favorite. The inventive half beef and Longganisa (sausage) patty was topped with a banana ketchup and pickles and served (get this) on Challah. Candidly though, it was hard to take umbrage with anybody's favorite. Burgers are subjective and the particulars can make or break any eater's tastebuds. Though only one true victor would be crowned on this night, the 2014 "Battle of the Burger" was a competitively waged war where everyone in attendance was an actual winner.
- Dave Gendelson
Food Photos from the 2014 Time Out New York "Battle of the Burger"

Bill's Bar & Burger: "Bill's Burger"

Perla: "The Perla Burger"

Whitehall: "Whitehall Burger"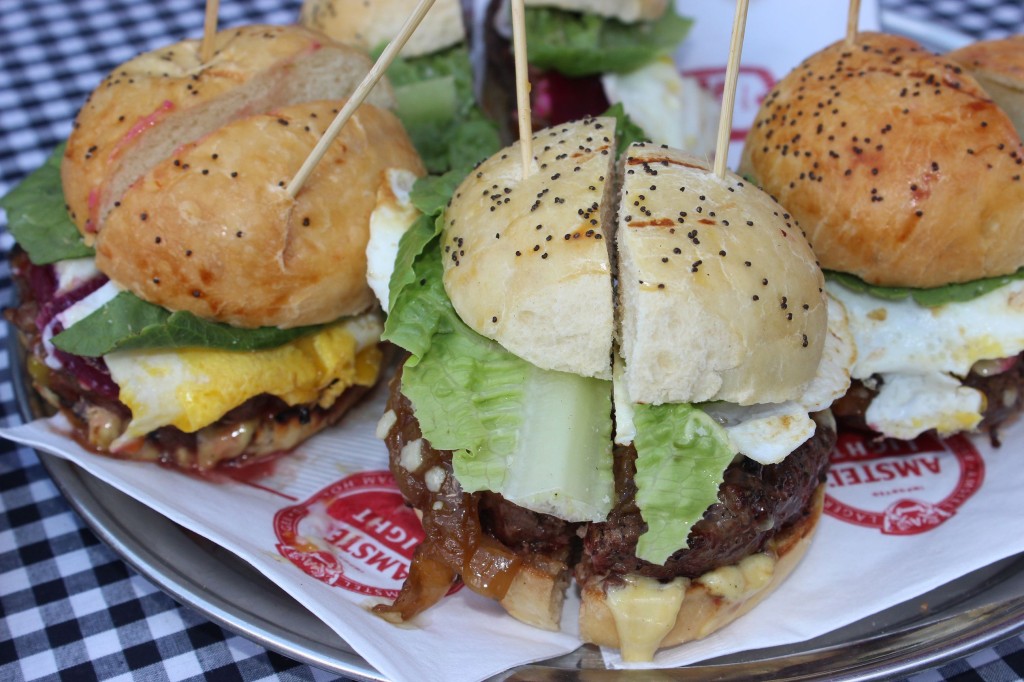 Kettle Black: "The Texas Dunk"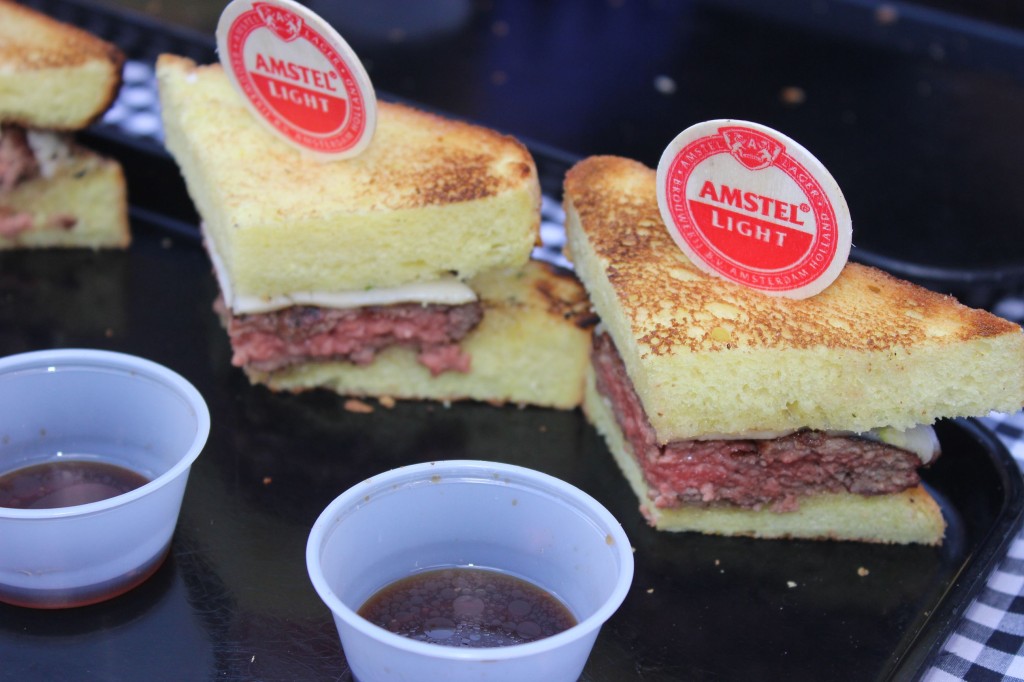 Teddy's: "Teddy's Burger," "Chicken Burger," "Vegan Burger"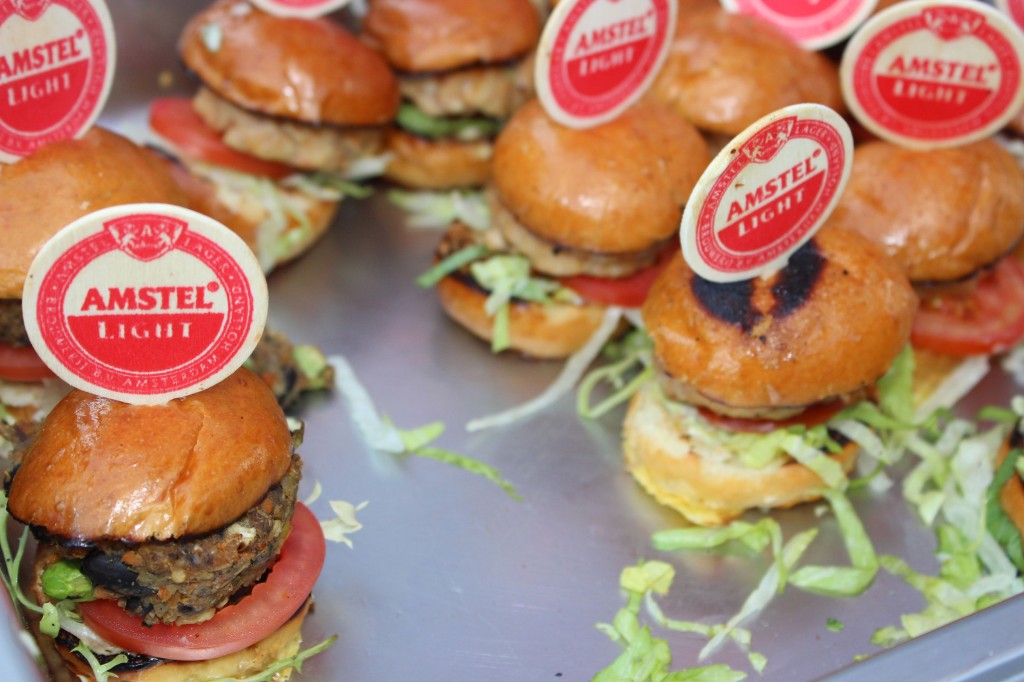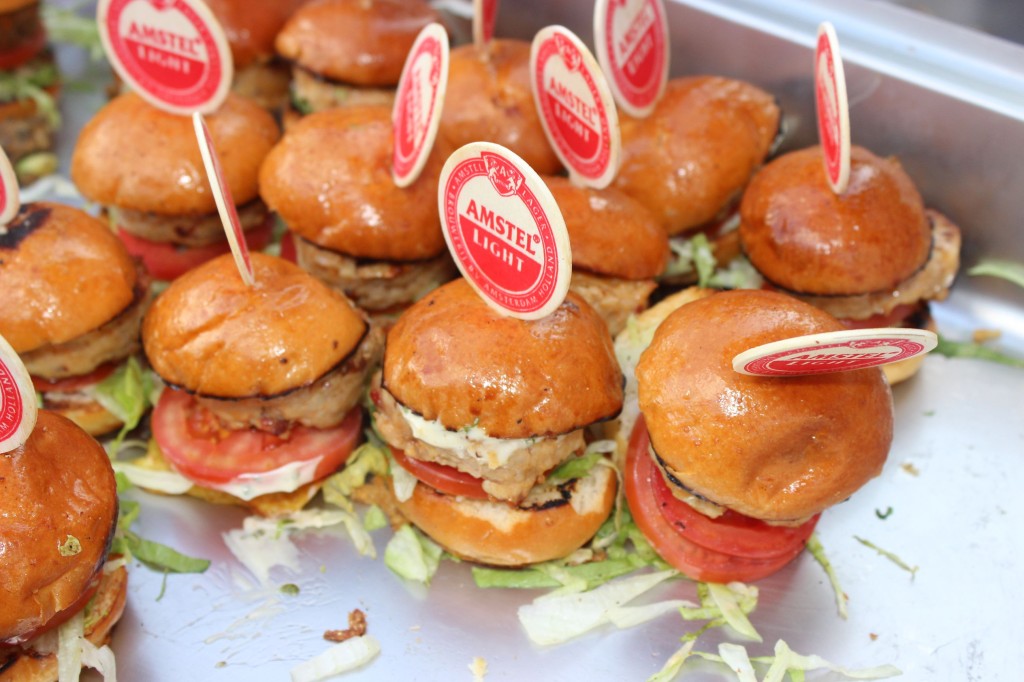 5 Napkin Burger: "5 Napkin Slider"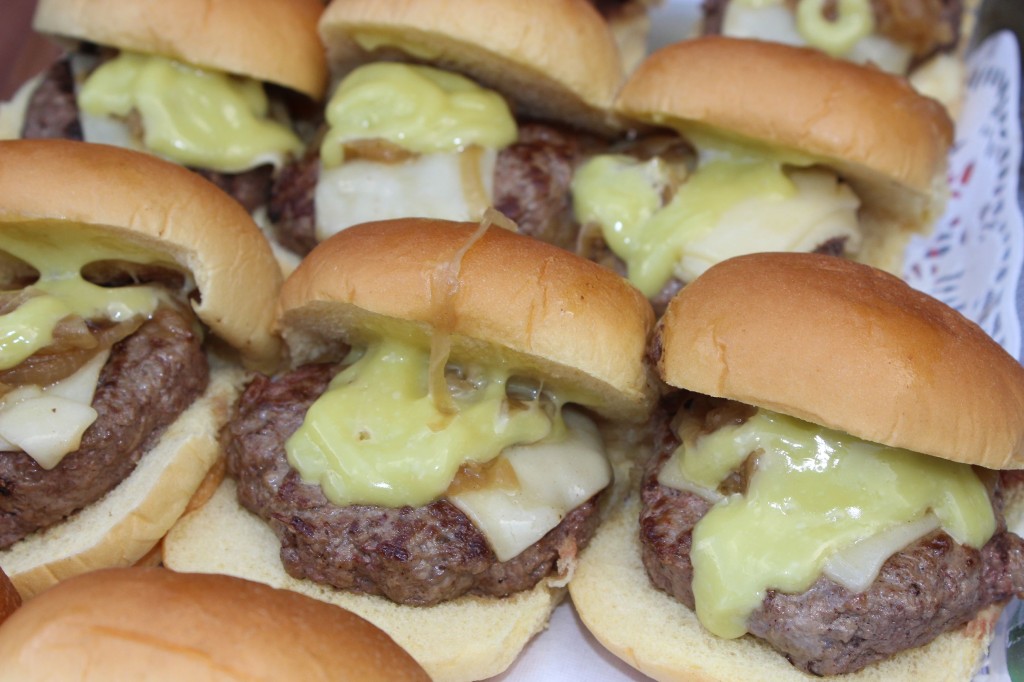 Pork Slope: "Pork Slope Cheeseburger"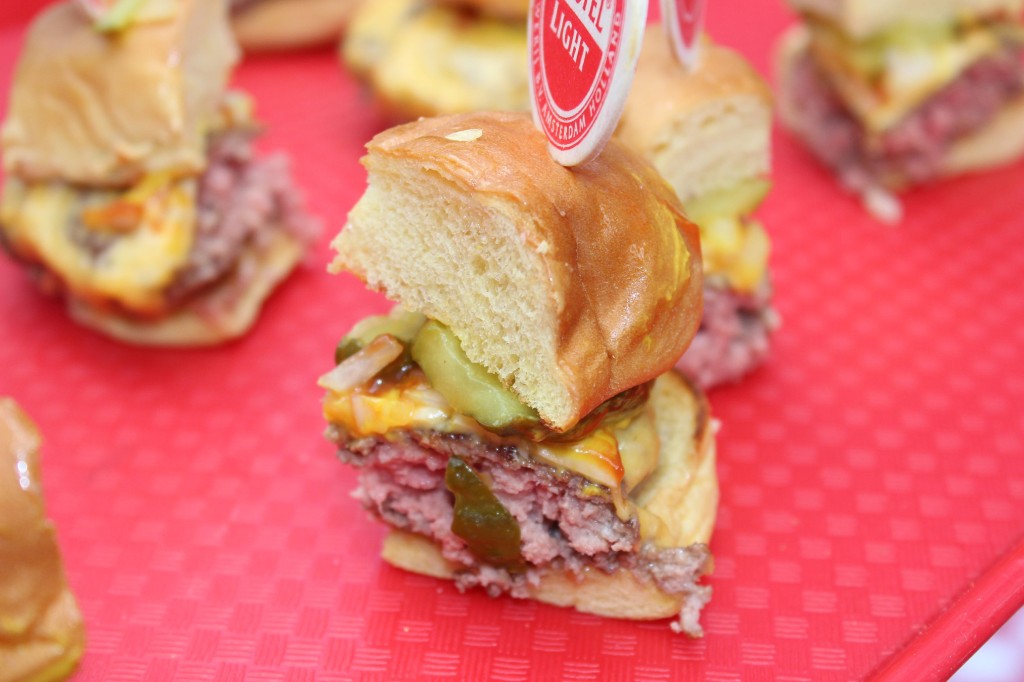 Dram Shop: "Dram Burger"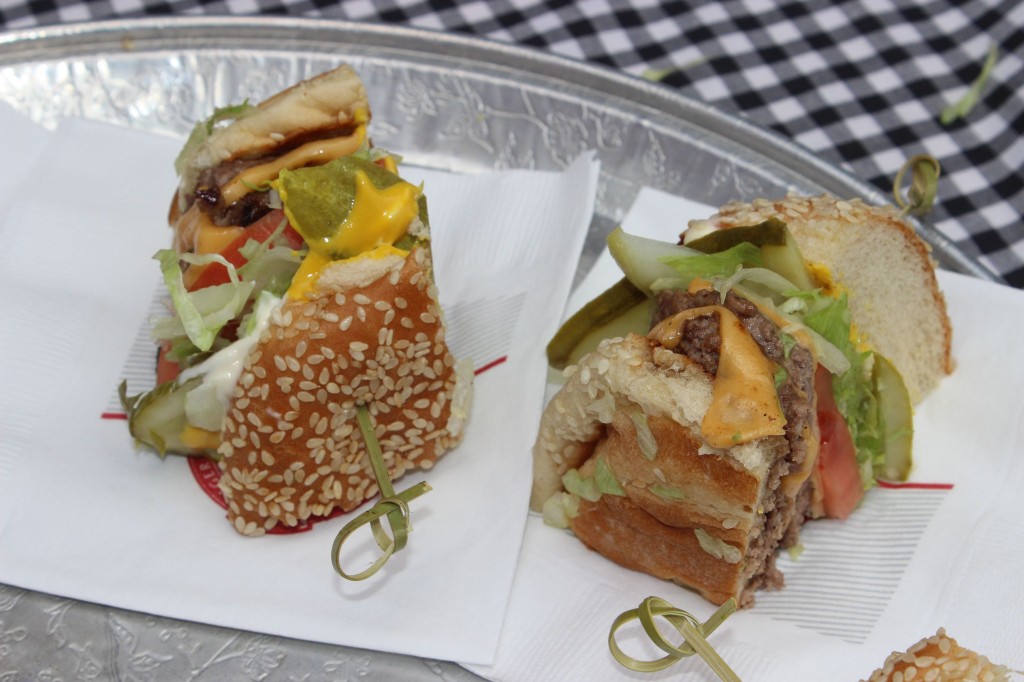 Eats on Lex: "Dry Aged Steak Burger"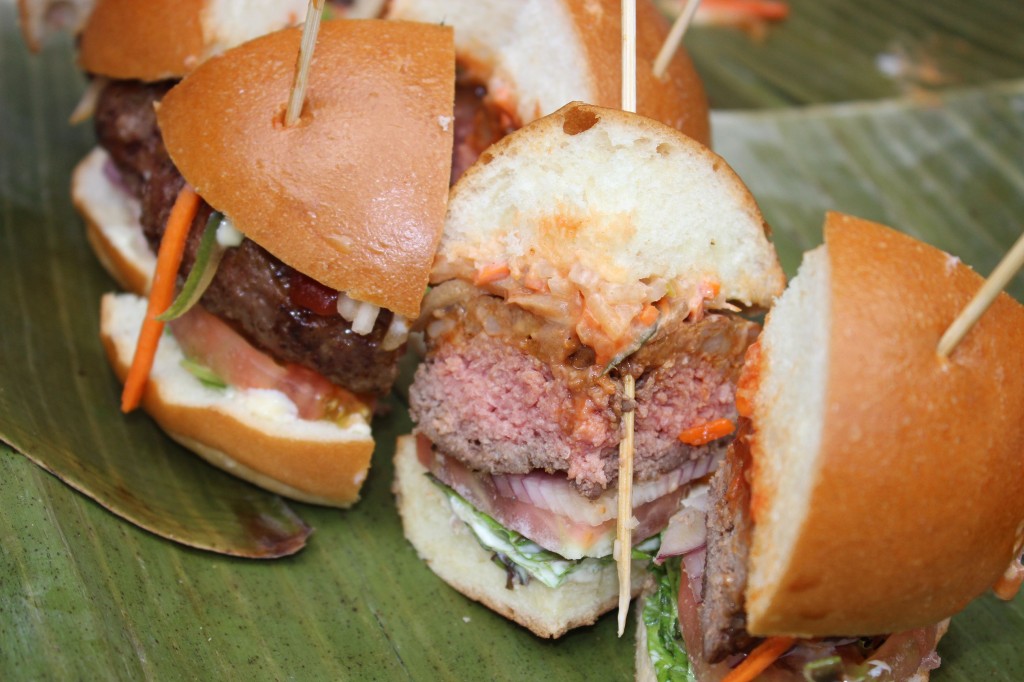 Jeepney: "Choriburger"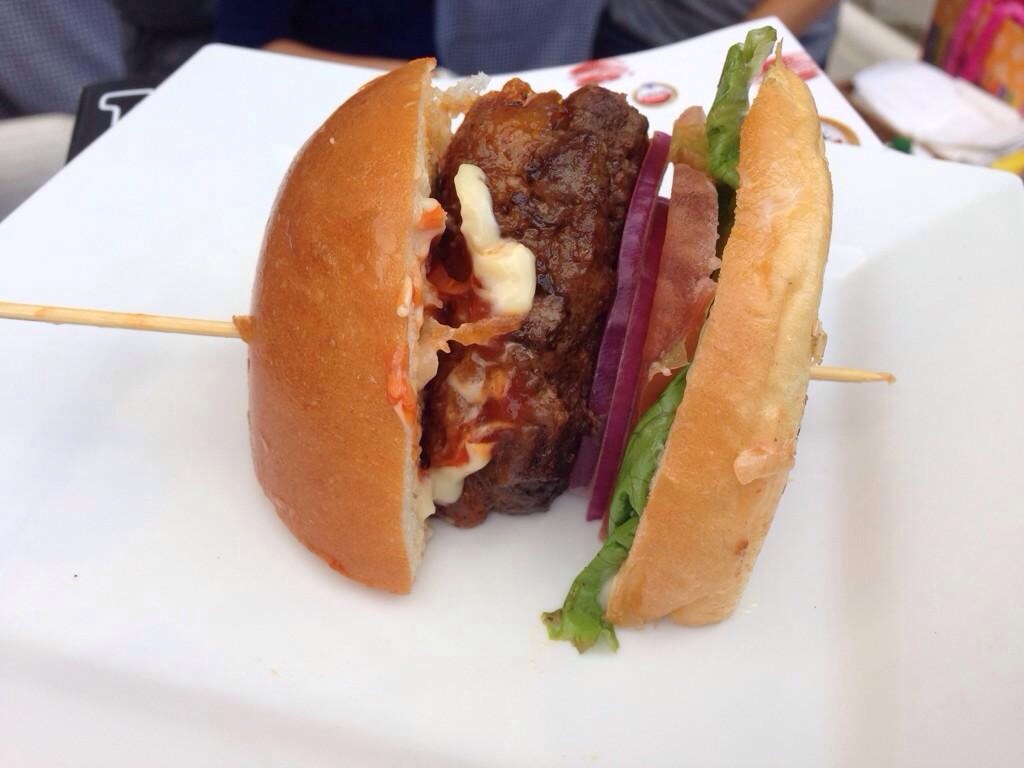 Twist & Smash'd: "Chicken Chipotle Smash'd," "Garden Smash'd," "Southern BBQ Smash'd"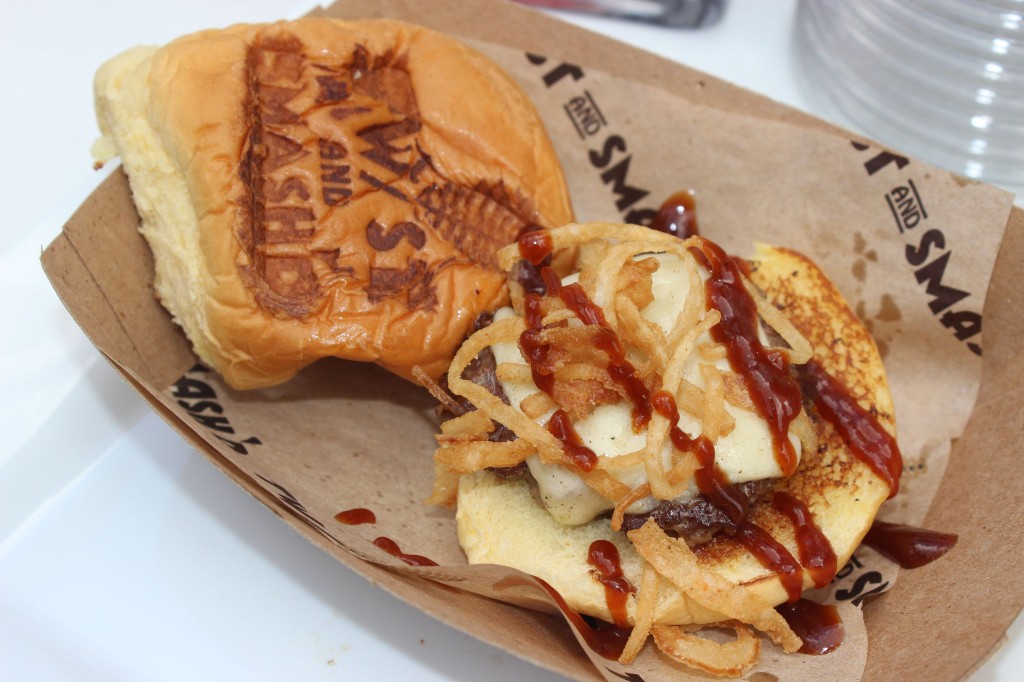 Trading Post: "Trading Post Burger"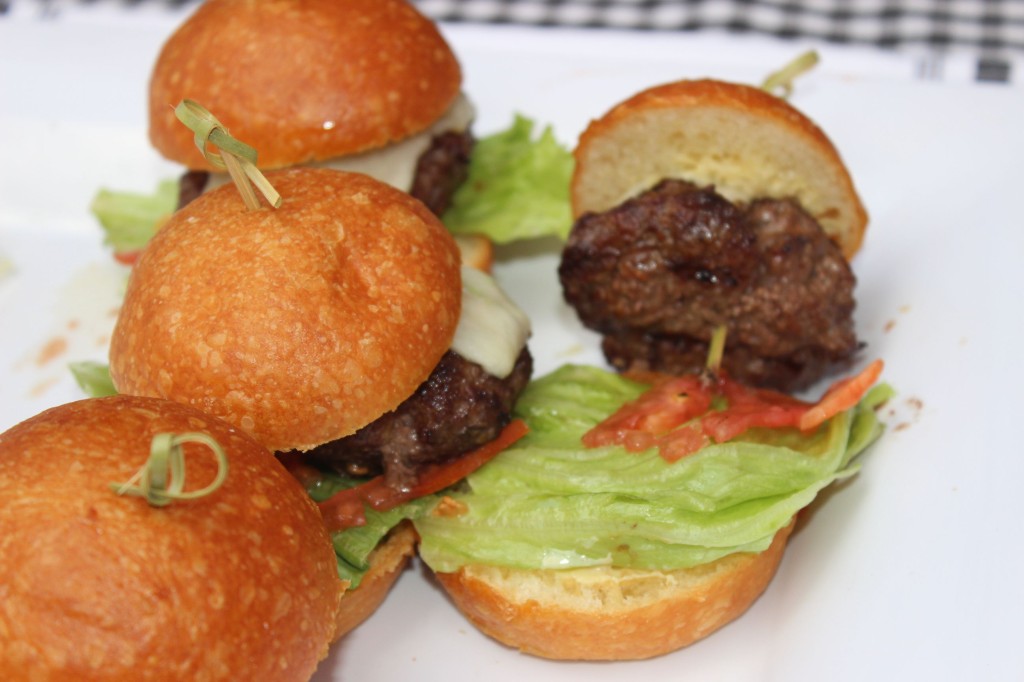 Watermark: "Cab Burger"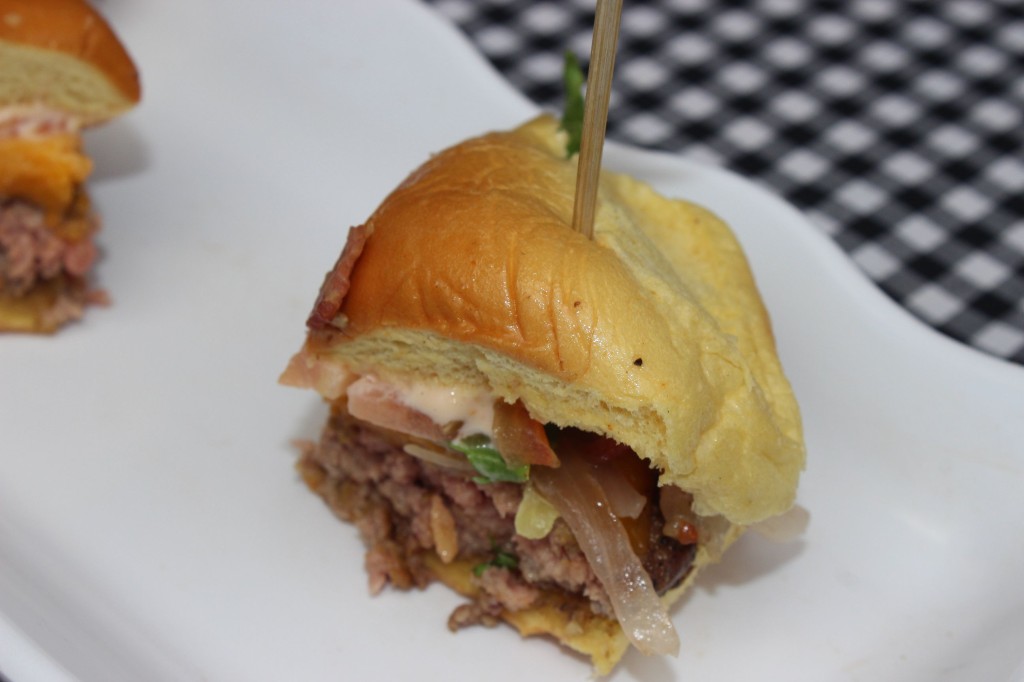 Donovan's Pub: "The Classic"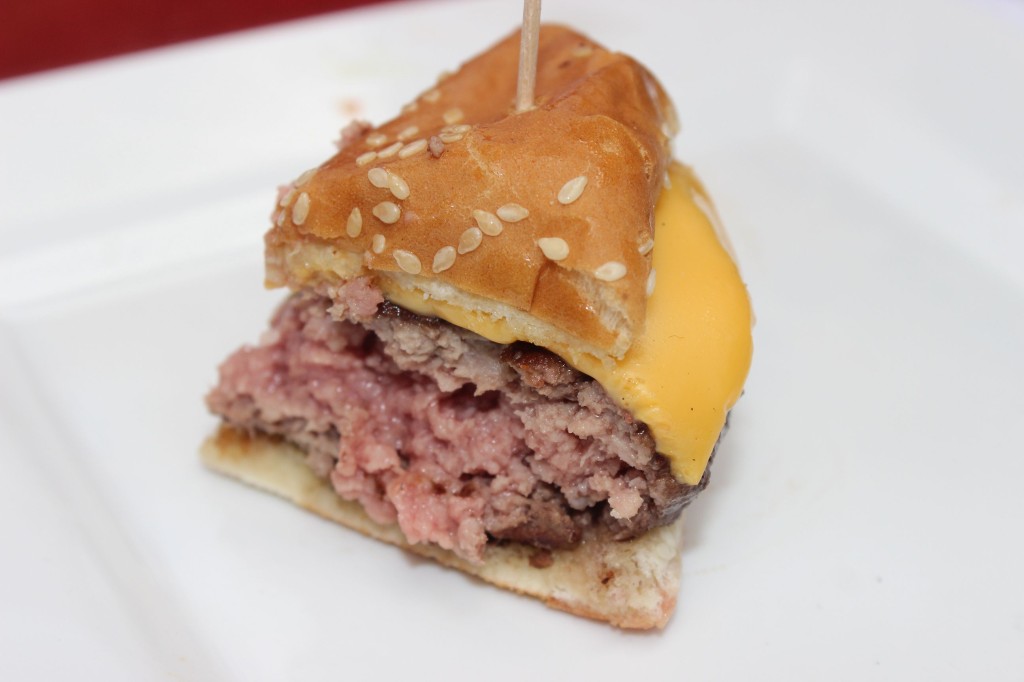 Rare Bar and Grill: "M&M Burger"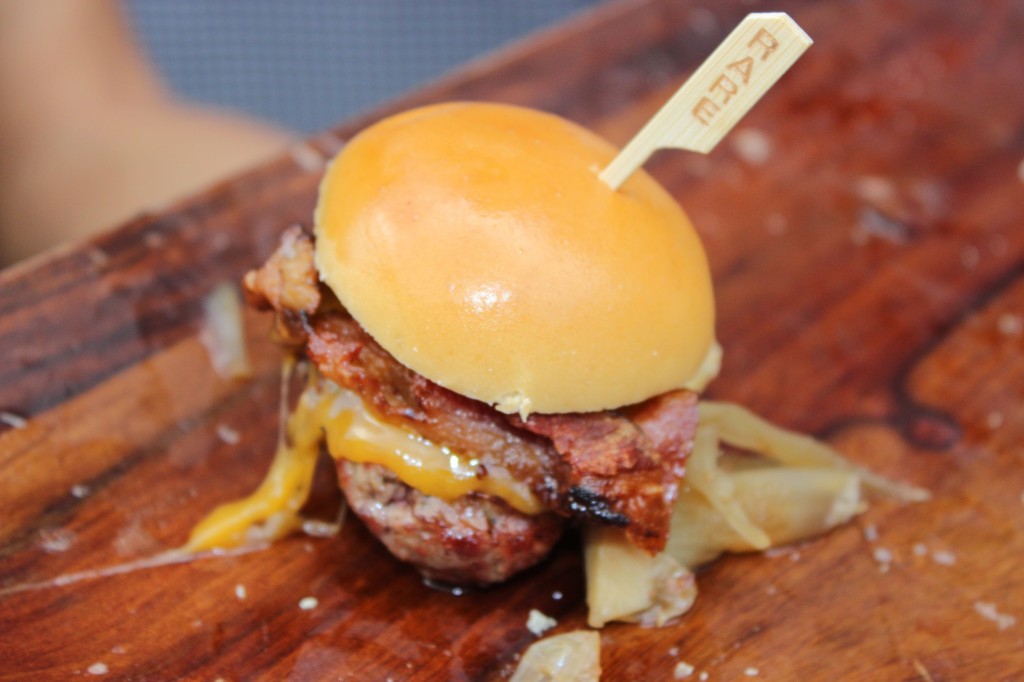 Nurnberger Bierhaus: "The Nurn-Burger"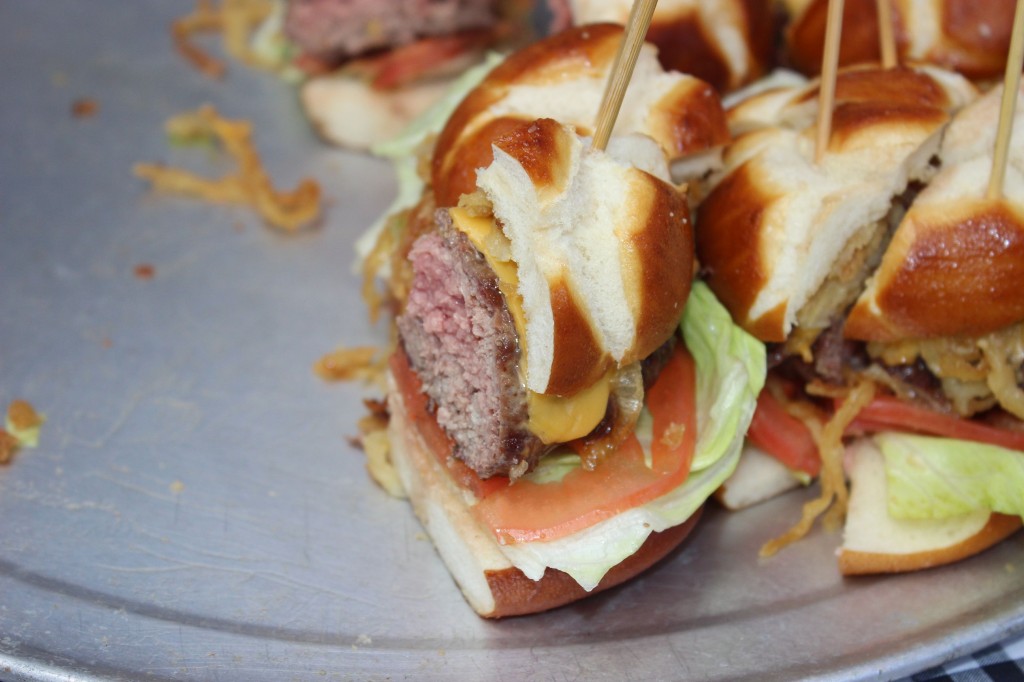 Related Articles
Share
About Author
(1) Reader Comment