The sixth annual "Good Beer" presented by Edible Manhattan returned to the sprawling space at 82 Mercer Street for three hours of festivities that embody the eclectic tastes of the New York restaurant scene. Dozens of local and notable eateries were doling out delicious food samples amid pours of equally as many delicious and refreshing seasonal beers courtesy of some of the world's finest masters of brew. Hundreds upon hundreds of guests filled each of the two rooms as we ran around from station to station in our attempts to effectively capture it all.
Manned with an empty (and large) tasting glass and a fork, attendees were forced to pace themselves with such a smorgasbord of incredible fare surrounding them. The sheer spectacle of folks clamoring at each table is admittedly overwhelming at first, but after the first couple stops, the surroundings become almost an afterthought. While we ran into many of the usual suspects at these tastefully run Edible events, we made sure to check out some newcomers as well. The West Village's Chapter One became one of the evening's most sought after dishes as their savory and generous portion of "Smoked Pork Ribs" was glazed in bourbon and thick molasses and topped with a summer corn salad. Each two rib serving was incredibly tender and ideally charred- though the sauce sticking to my fingers and face had nowhere to go for the remainder of the evening.
Sotto 13 also delivered in serious fashion with a salty "Roasted Chicken Sausage Hoagie," topped with fiery pickled vegetables inside of a fluffy bun. Home to one of the West Village's best brunches, the Italian eatery served a dish a bit outside of their comfort zone which also worked incredibly well. Style points go out to other newcomers to the fold like Garden Court Cafe, Jacques 1534 and Communal Oven and Earth, whose pictures you can check out below, providing hearty dishes that we washed down with delicious pours of Allegash "White" and Heartland Brewery's excellent "Summertime Apricot Ale" which tastes exactly like you'd expect.
A visit to Pilsner Urquell yielded some pleasant surprises aside from their crisp, light tasting German beer. Their rep was doling out some heavy commemorative mugs as keepsakes, which will officially become our go to drinking glass from Thursday night forward. Fortunately, as we refilled at their station, we stumbled into Fletcher's Brooklyn Barbecue, whose overstuffed "Rib Sandwiches" were out of this world. Topped with caramelized onion with a spread of house made mustard, the tender succulent meats and sizable portion made the Gowanus 'cue joint an early favorite of ours.
Several other dishes made notable impacts on our palates as Park Slope's Taco Santo's zesty "Chalupas," Gramercy Tavern's "Jerk Chicken atop Black Rice Chips," The Vanderbilt's smoky "Carrot Salami and Rabbit Mortadella" and American Flatbread's assortment of organic "Turkey Meatballs, Margarita Flatbread and Mozzarella Caprese Kebabs" were each equally delicious options. Taking the cake however, the folks at L&W Oyster Co. served up an exceptional "Sloppy Shark Taco." The hunk of piping hot mako was surrounded by a chilled fennel slaw and a tangy salsa verde, the combination of which was utterly brilliant. And mouthwatering.
Though a three hour affair certainly sounds like a great deal of time, the minutes move quickly when there's food to grab and beers to drink. The team at Edible Manhattan seem to have the methodology down for putting together these affordable and tasty food events that are perfectly crafted, making the sheer size of the event look fundamentally easy. We managed to stuff one remaining "Maine Shrimp Roll" dusted with delicious butter from Luke's Lobster down our gullet, washed it down with Dogfish Head's remarkable "Rosabi" imperial American Pale Ale and placed our forks on the table just as we found them. That's literally the least we could do after doing so much damage with that as our tool.
- Jane Van Arsdale
Food Photos from the 2014 Edible Manhattan "Good Beer"

Monument Lane: "Duck Rillette with Pickled Mustard Seeds"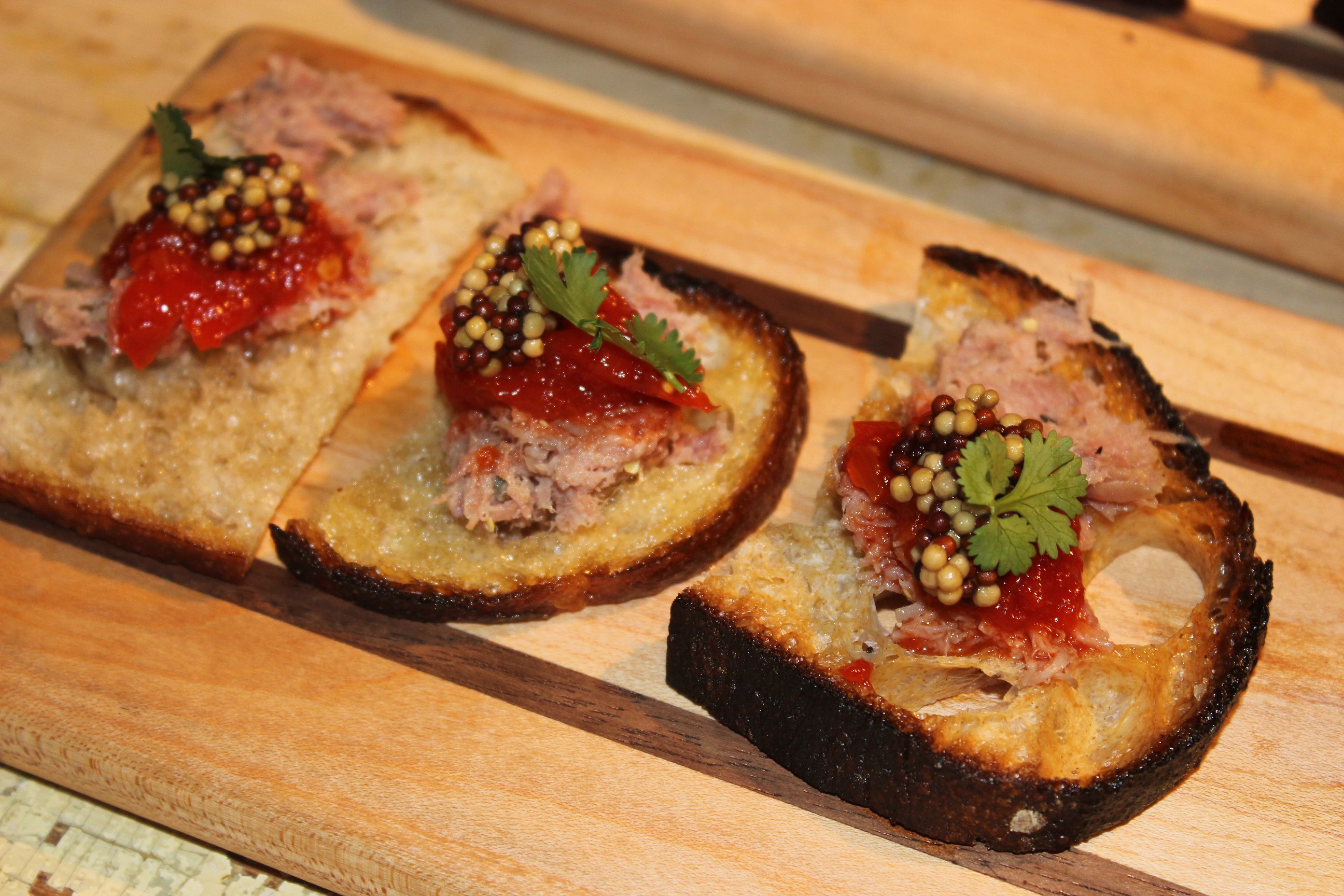 The Growler Bites & Brews: "Pork Chili, Beef Chili & Chicken Chili"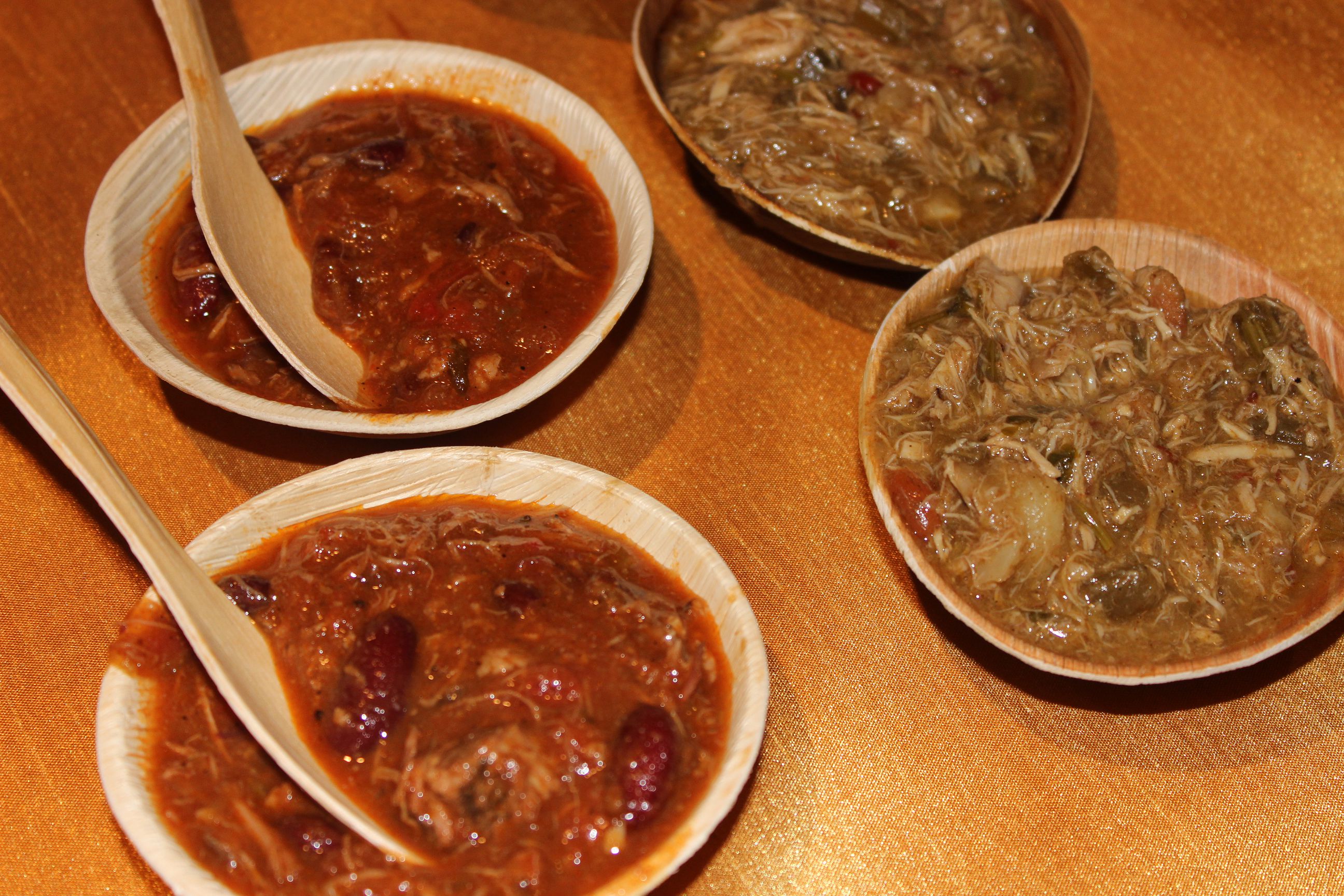 Communal Oven and Earth: "Assorted Flatbreads, Communal Meatballs"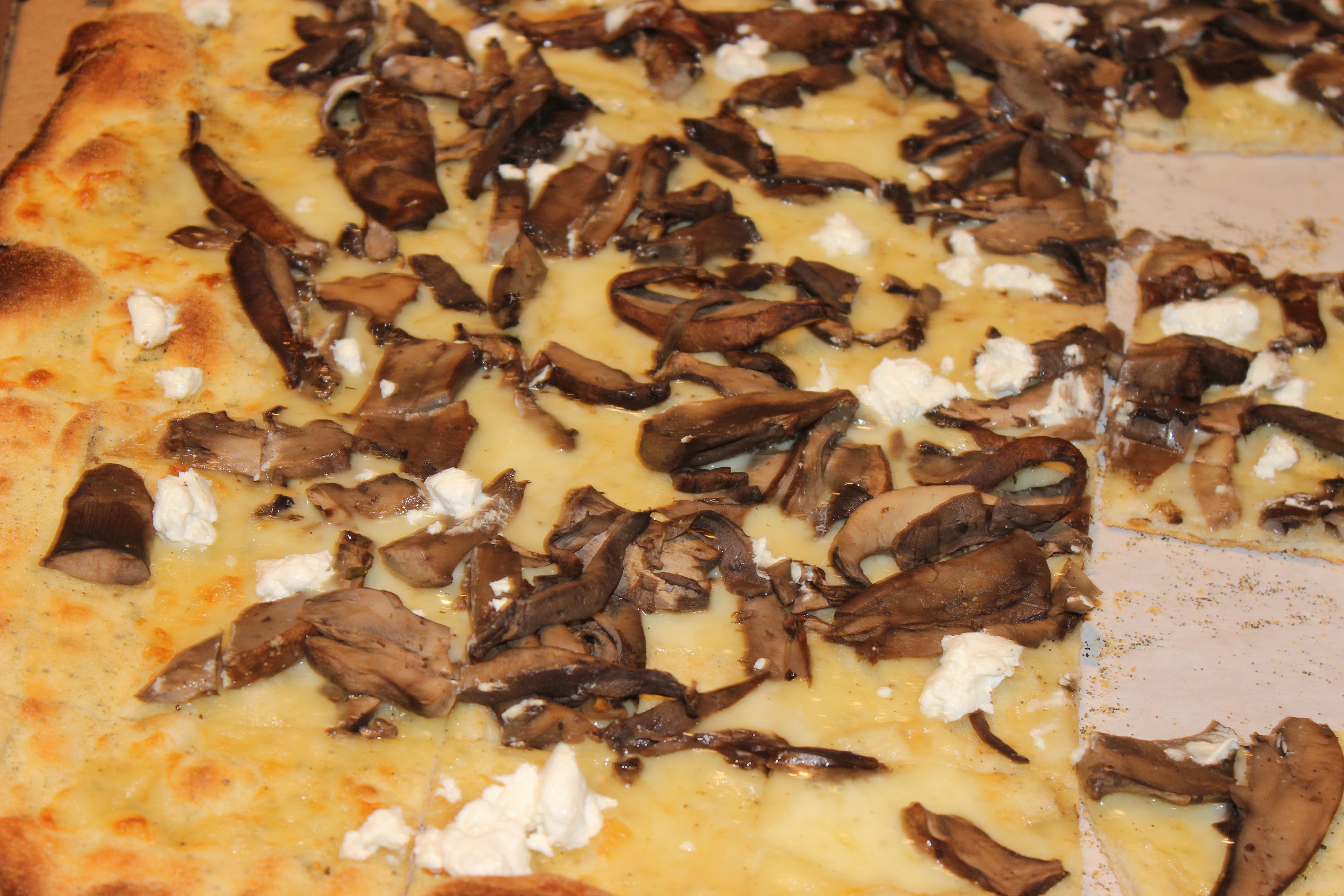 Chapter One: "Smoked Pork Ribs with Bourbon-Molasses Glaze"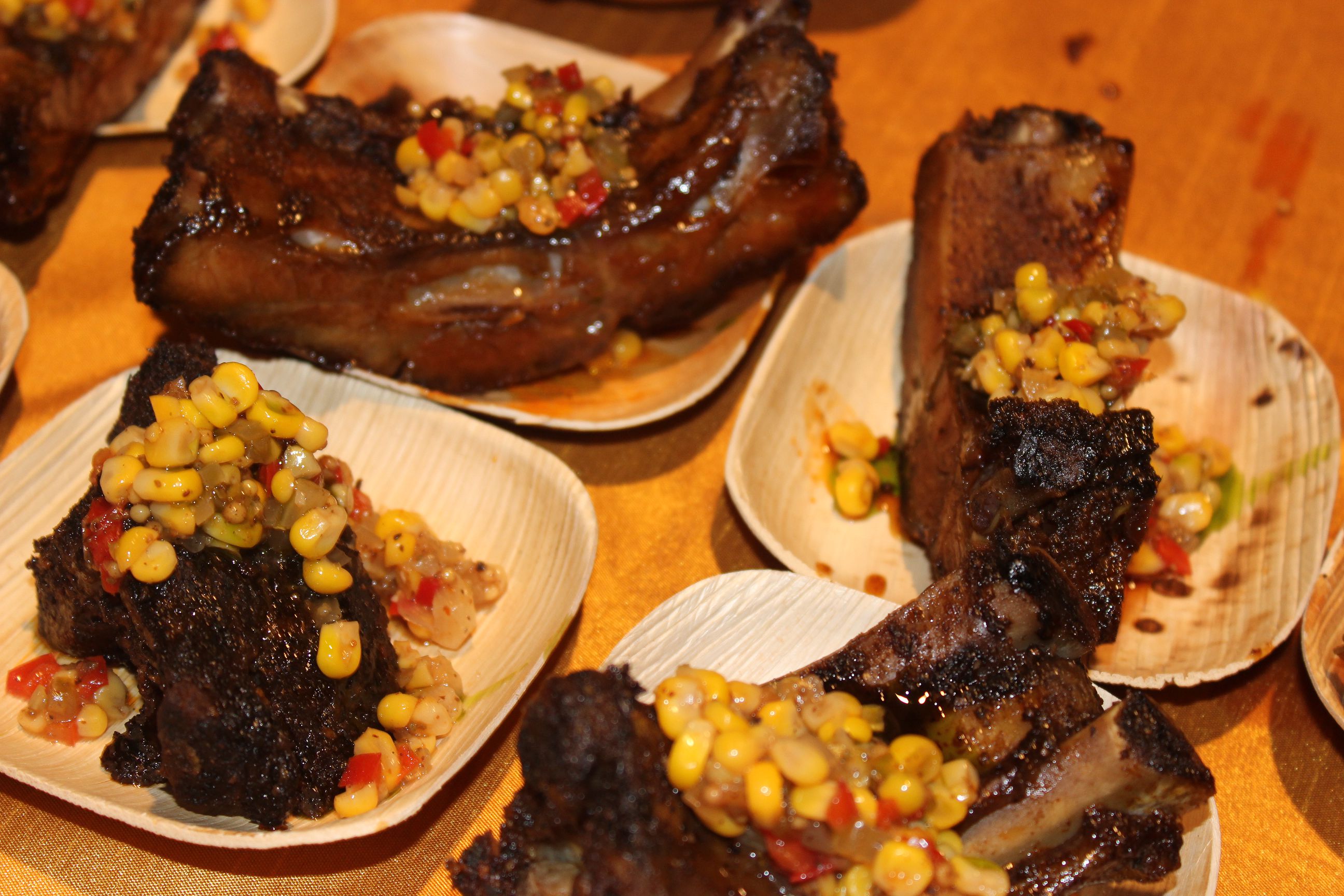 Brooklyn Cured: "Andouille Sausage with Pickled Corn & Pepper Relish"
Luke's Lobster: "Maine Shrimp Rolls"
GOOD Restaurant: "Avocado, Fresh English Pea & Ricotta Salata Toast"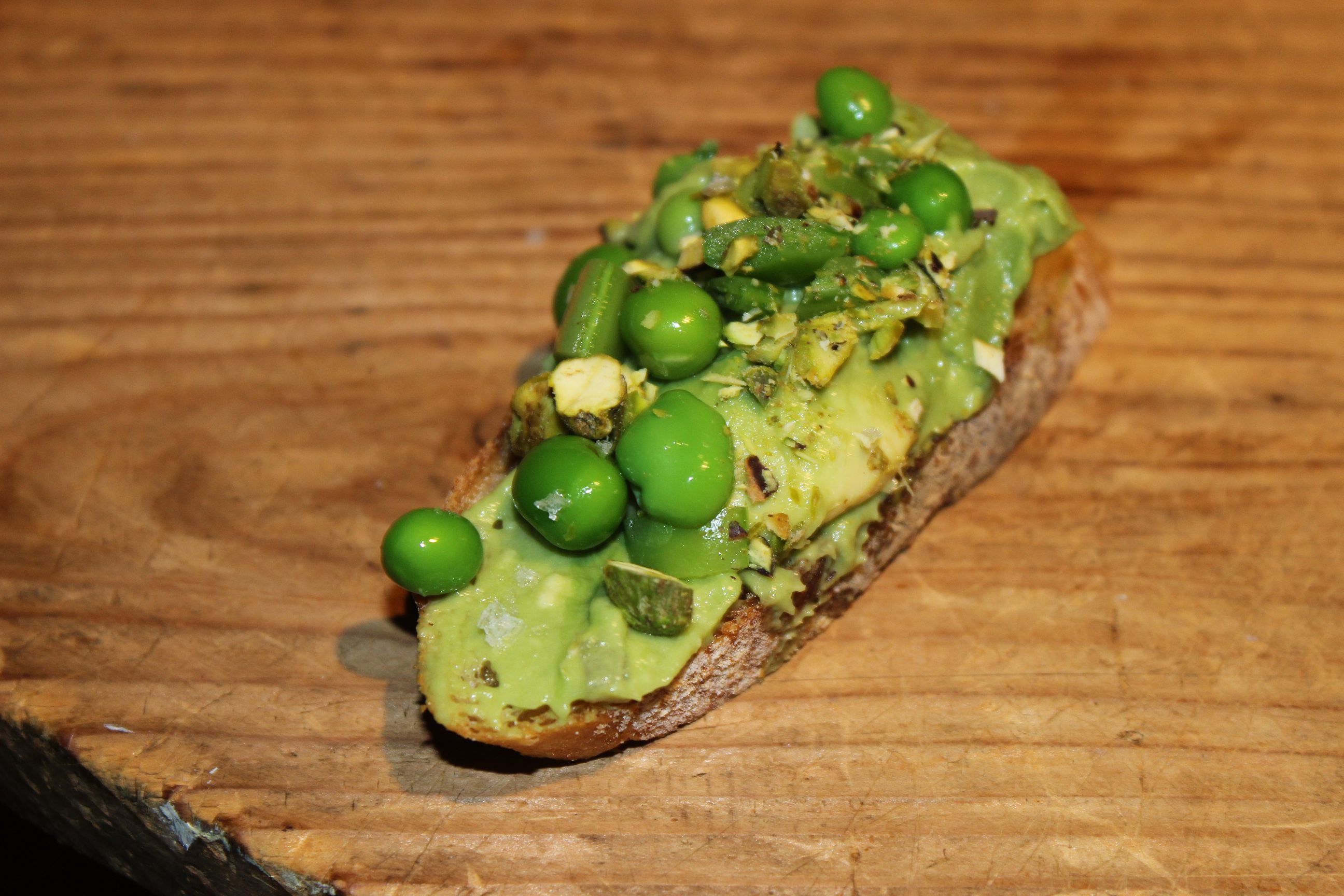 Sotto 13: "Roasted Chicken Sausage Hoagie with Spicy Pickled Vegetables"
Palo Santo: "Chalupas with Guajillo Sauce and Cotija Cheese"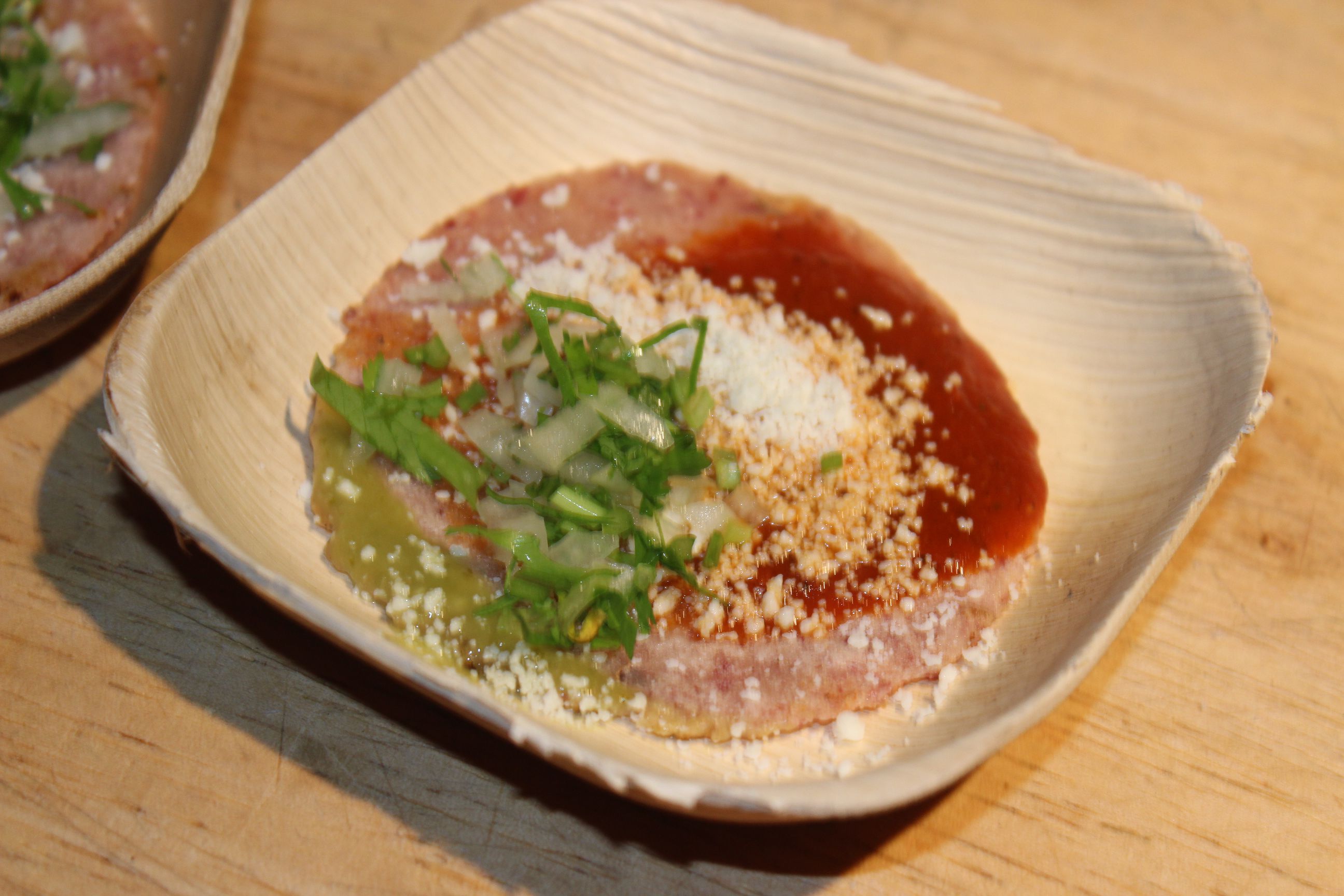 L&W Oyster Co.: "Sloppy Shark Tacos with Fennel Coleslaw & Salsa Verde"
Whole Foods Market & Sigmund's: "Pretzels & Mustard"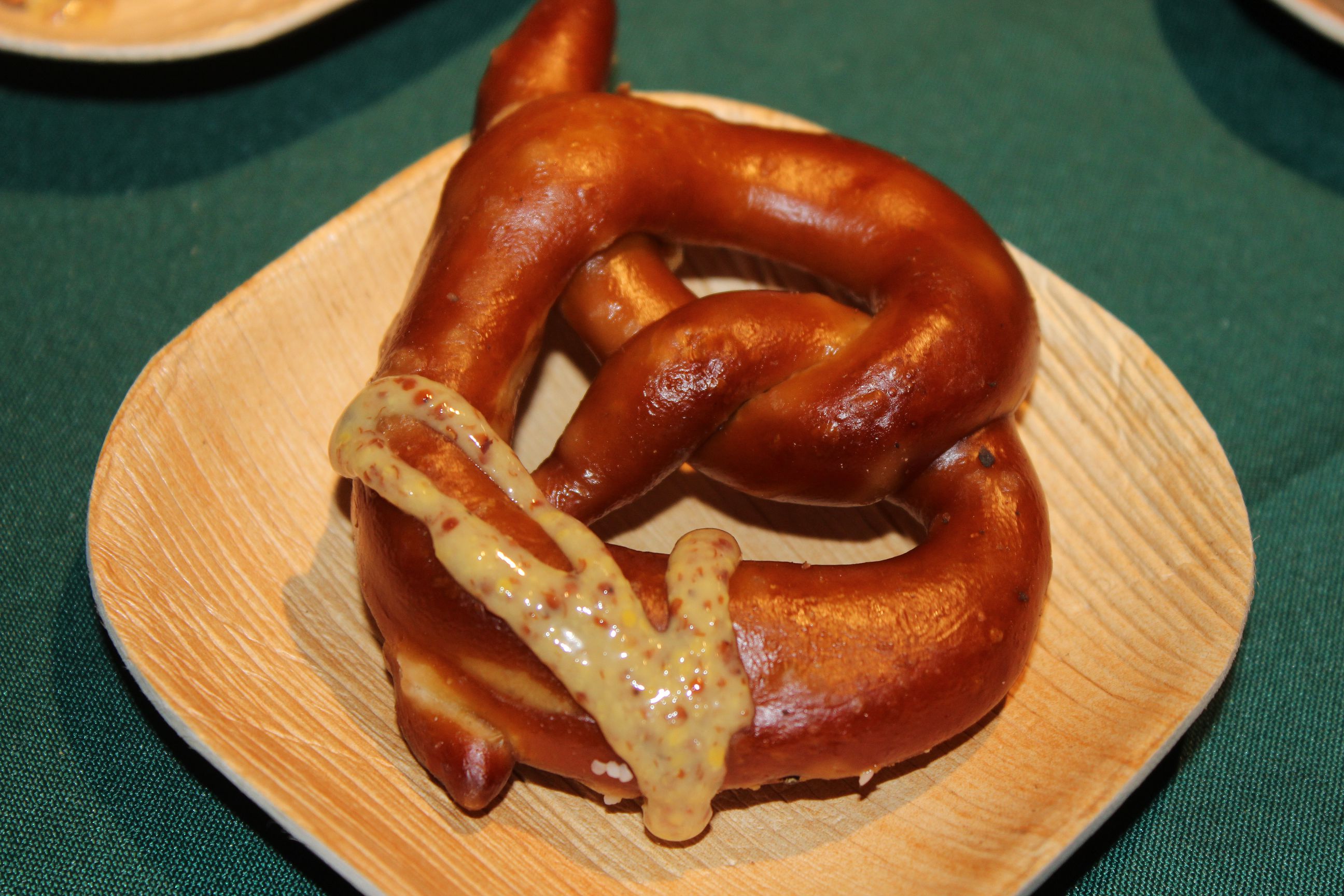 American Flatbread: "Tomato Margarita Flatbreads, Organic Turkey Meatballs, Mozzarella Caprese Kebabs"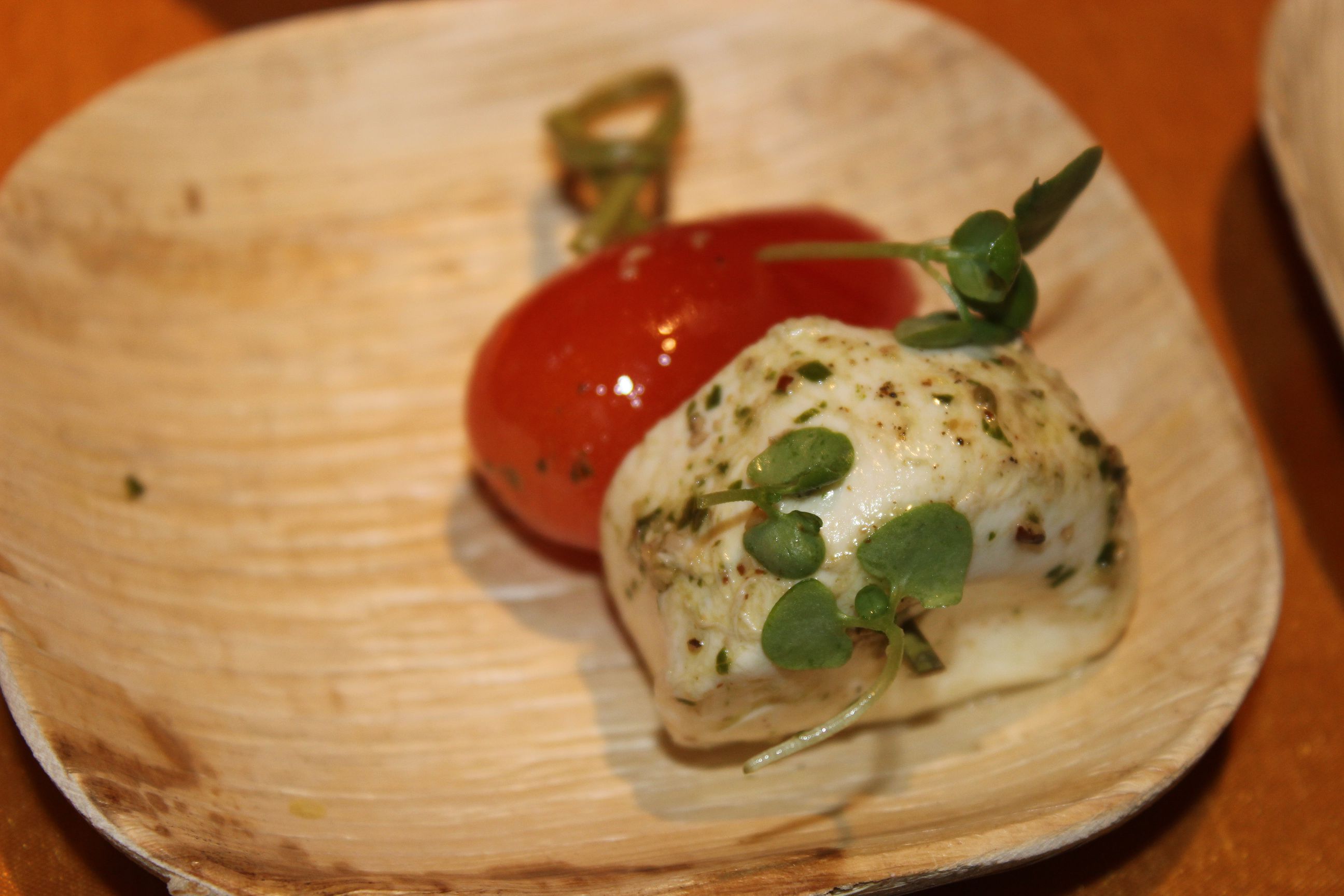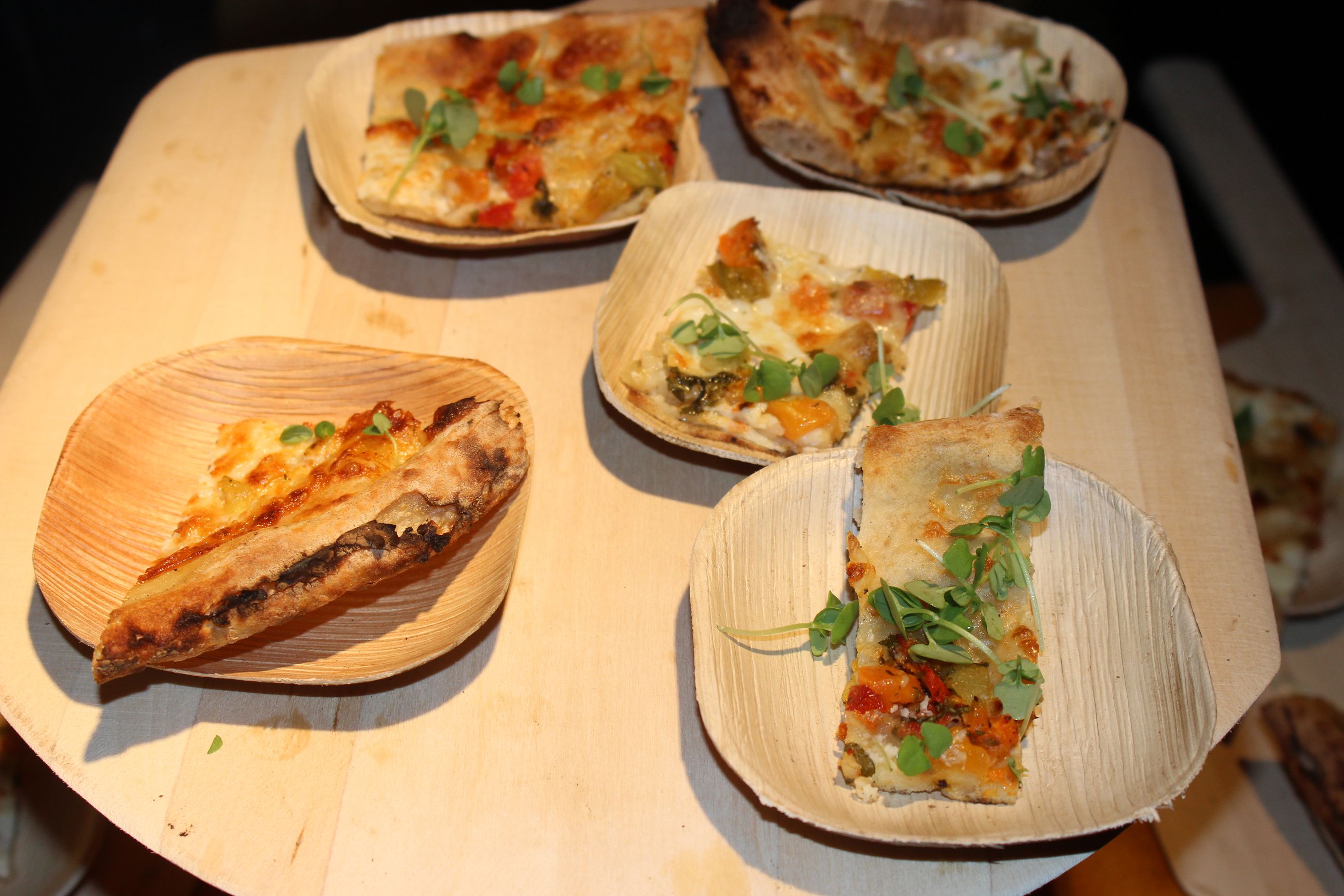 The Vanderbilt: "Carrot Salami & Rabbit Mortadella"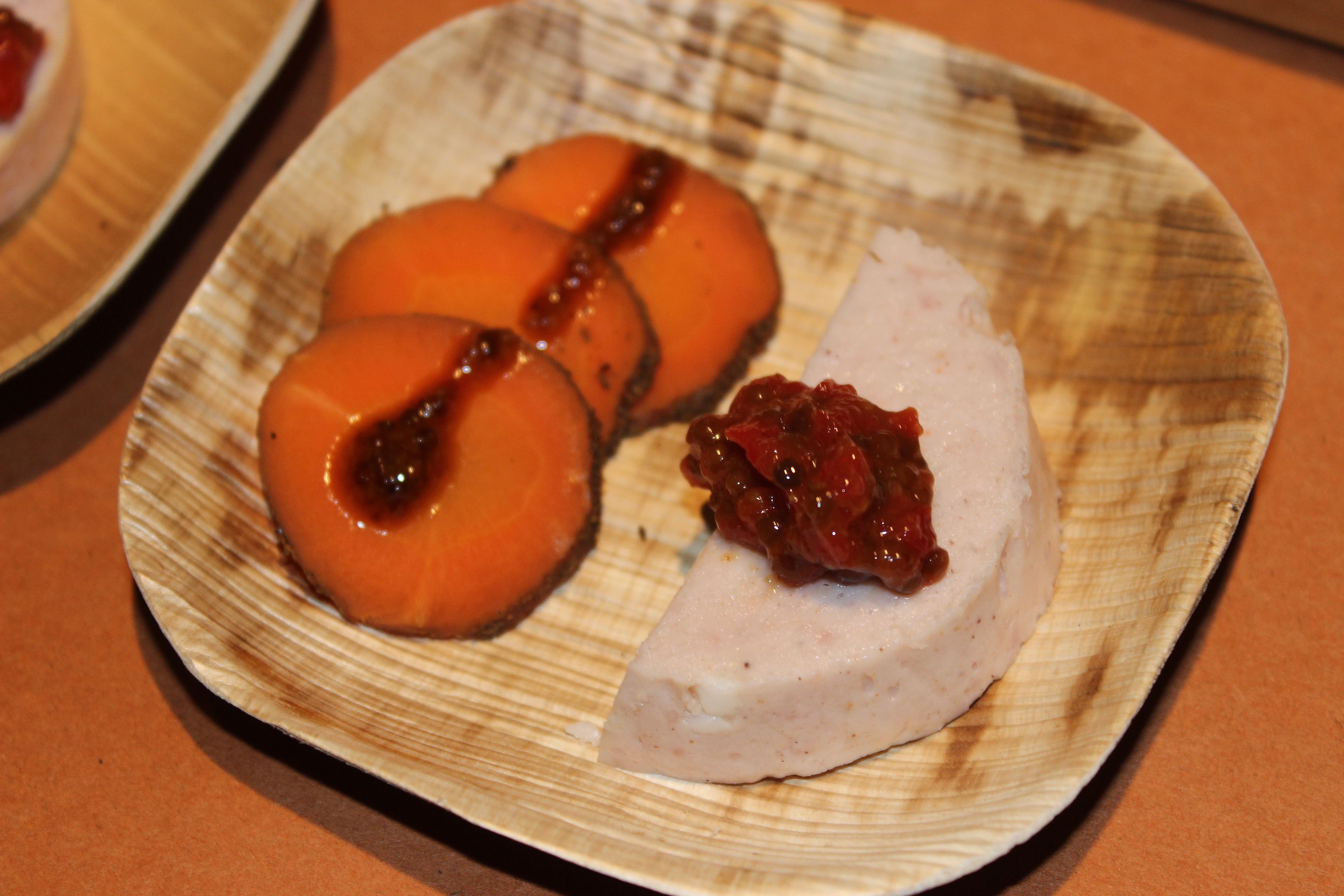 Northern Spy Food Co.: "Seared Pork Belly with Stone Fruit Relish"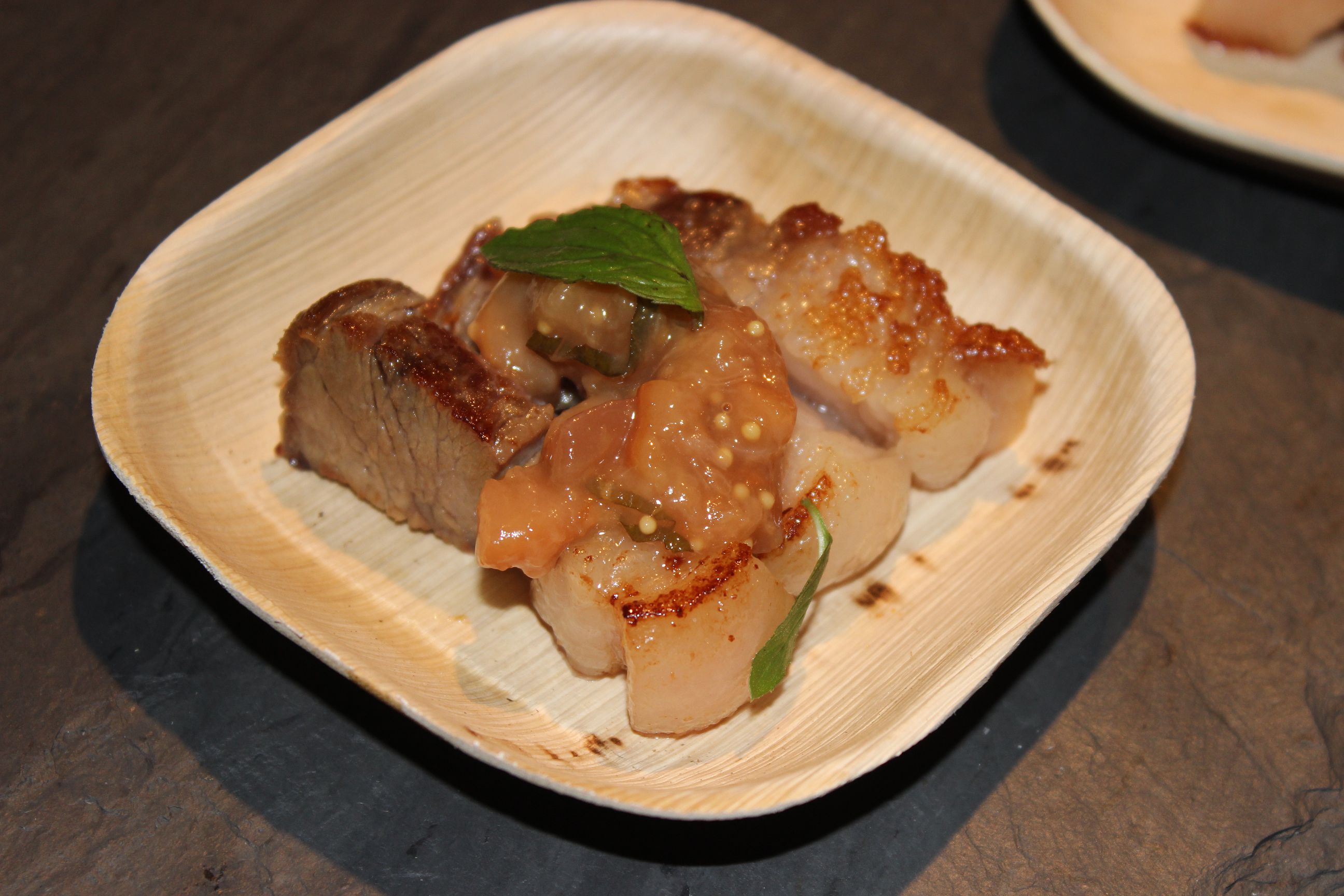 Dizzy's Club Coca Cola: "Macaroni & Cheese Balls"
Garden Court Cafe: "Potato & Pea Samosa"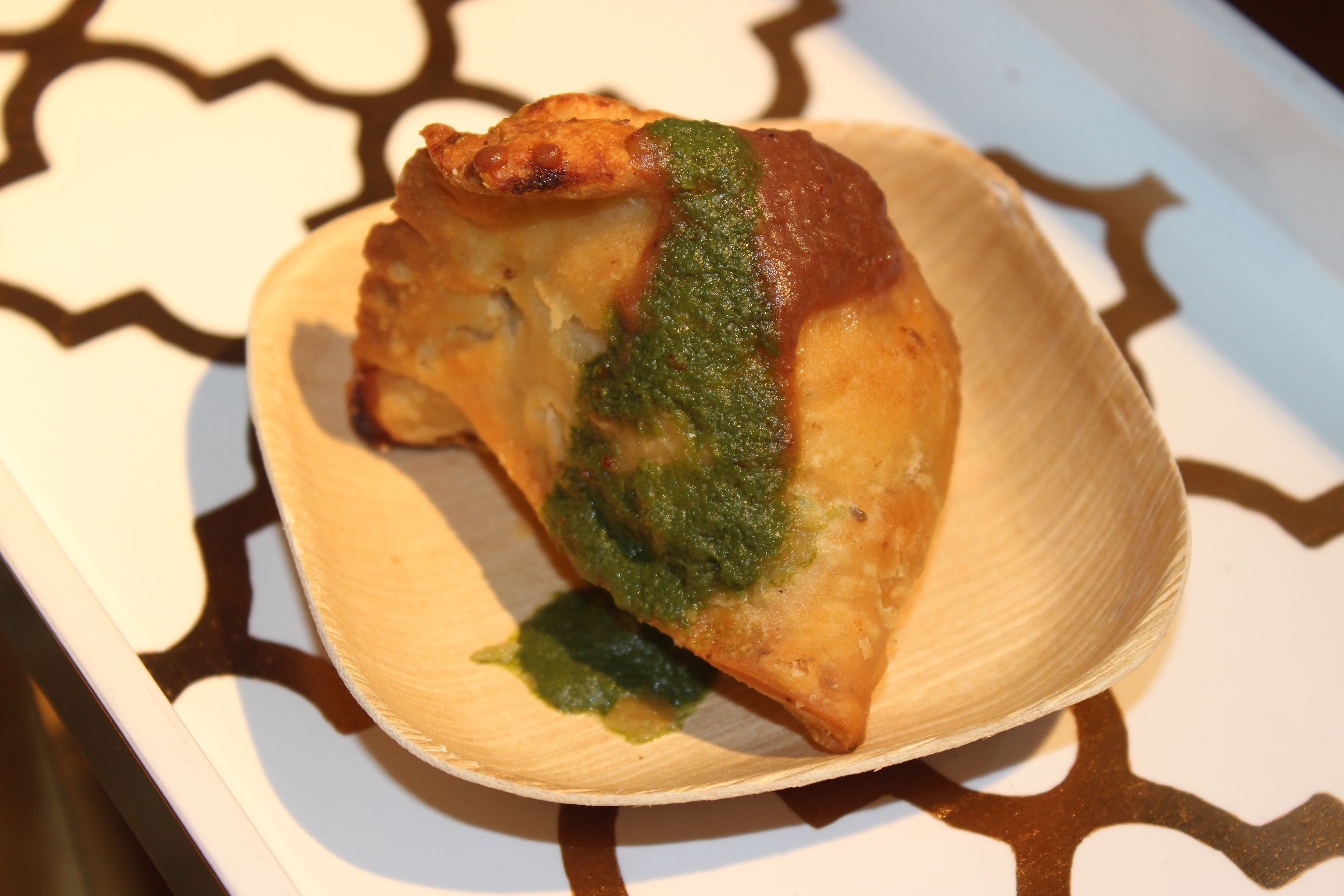 Almond Restaurant: "Oatmeal & Ice Cream Guinness Float"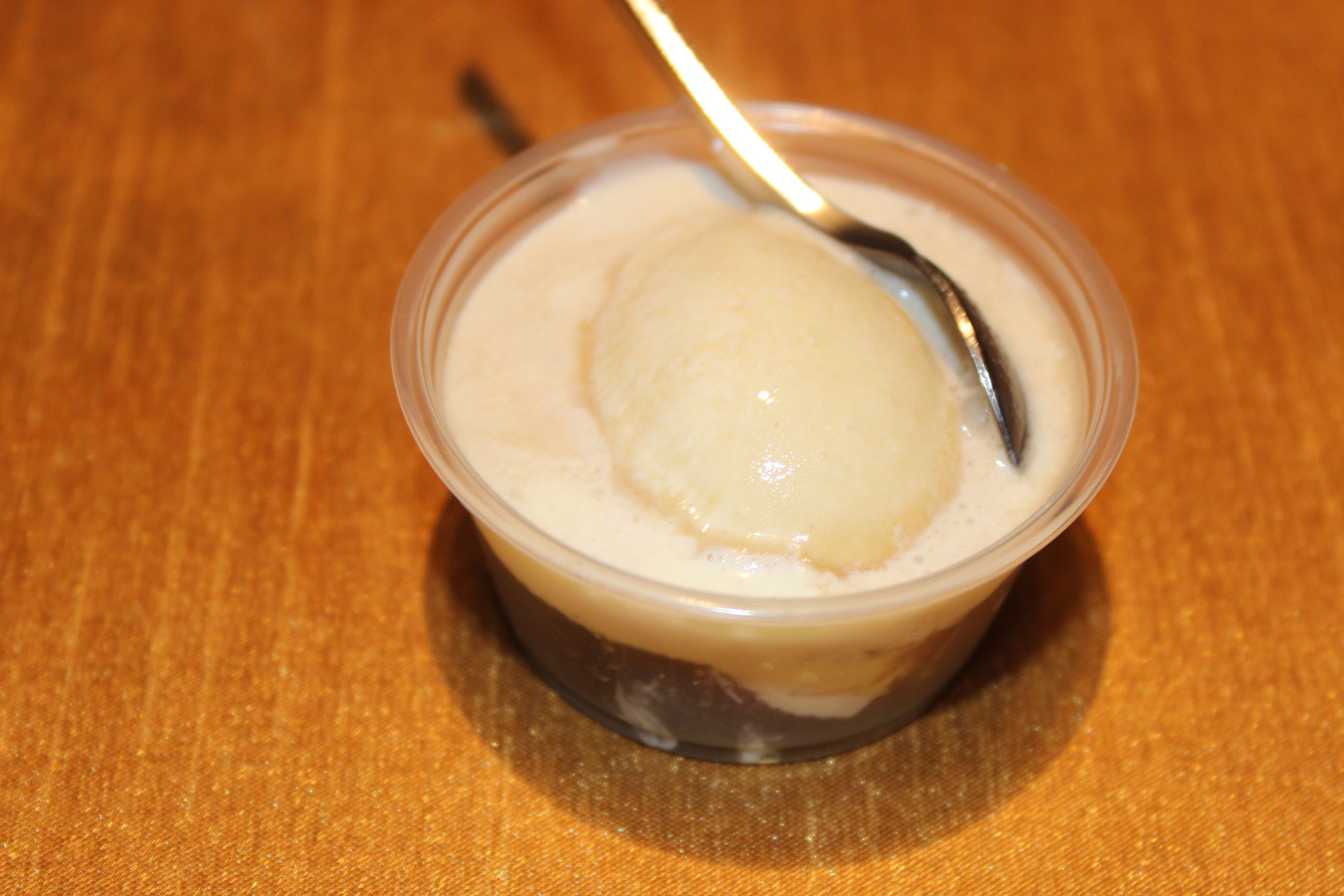 Jacob's Pickles: "Assorted Pickled Vegetables"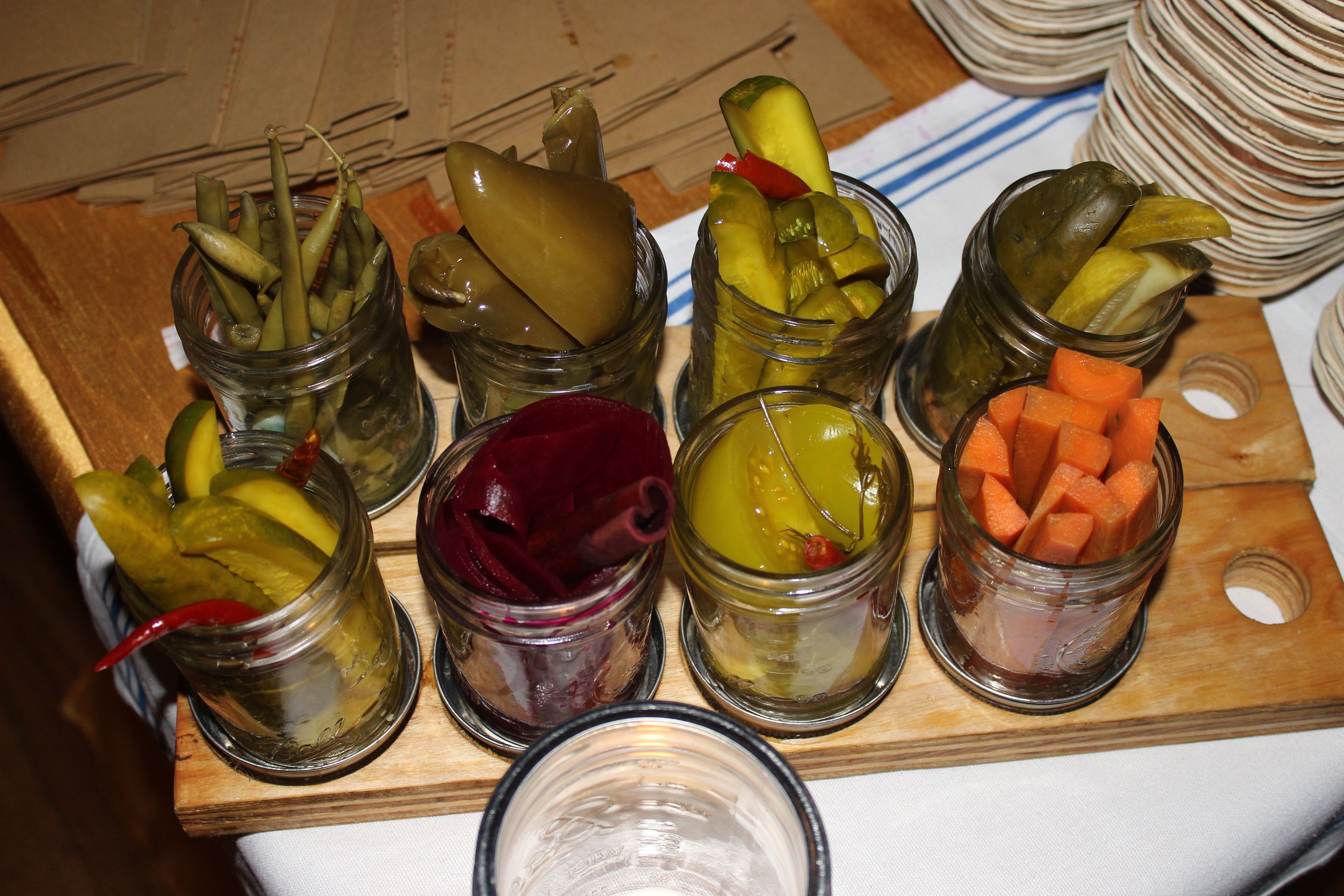 Neuman's Kitchen: "Mini Montauk Lobster Roll with Housemade Potato Chips"
Fletcher's Brooklyn Barbecue: "Rib Sandwich with House-made Mustard Sauce"
Gramercy Tavern: "Jerk Chicken with Avocado over Black Rice Chips"
Jacques 1534: "Gazpacho"
Grillo's Pickles: "Hot Italian Dill Pickles"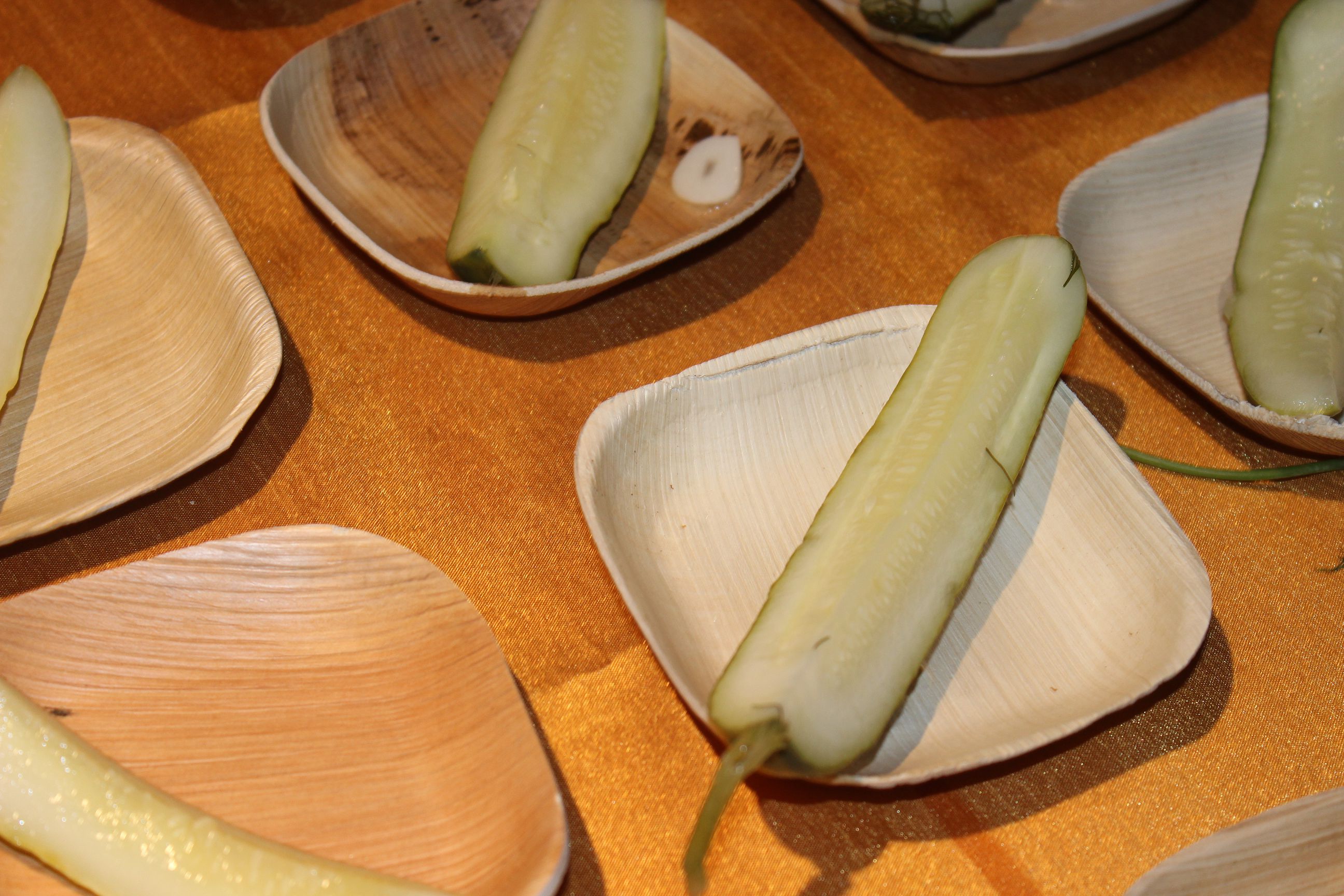 Related Articles
Share
About Author
(0) Readers Comments