Kicking off summertime in fantastic fashion, more than forty of New York City's most esteemed restaurants gathered on Wednesday night at Chelsea's Metropolitan Pavilion. The event, "Summer in the City" is an annual rite of passage that serves to benefit City Harvest, a nonprofit that rescues food for nearly two million New Yorkers year after year. Each participating chef and mixologist in attendence showed their support with the expert crafting of dishes and drinks to the delight of the hundreds of guests on hand for the sold out affair.
Looking to surpass last year's whopping success which brought together some 750 guests and raised upwards of $300,000 in the process, event planners rightfully pulled out all the stops in ascertaining some of Manhattan's finest culinary minds for the 2014 festivities. Attendees posed for pictures with the likes of Francois Payard and Marc Murphy while sipping on hand crafted cocktails from Employees Only and Ward III and listening to some live music courtesy of Mister Wives. Of course nothing screams summertime like a boardwalk setting and the Pavilion was transformed from city venue to a makeshift beachfront paradise, replete with interactive games, picnic tables and even buckets of popcorn to make the entire atmosphere feel authentic.
After sipping on some tasty pours of Pinot Noir from Rodney Strong Vineyards, we made our way around the spacious room which at first was admittedly a bit daunting with so much variety from which to choose. With no time to spare, we headed into the VIP lounge where we quickly grabbed some "Maine Shrimp Rolls" from Luke's Lobster, which per usual were among the most delicious dishes that we tasted all evening long. On this night though, nothing held a candle to The Beatrice Inn, whose "45 Day Dry Aged Burger Sliders" were in a word, incredible. A fluffy brioche bun encased the tender and bulbous beef patty, decorated with sweet caramelized onions and a creamy layer of gooey cheese. Kudos to Chef Angie Mar for concocting such a feast for our tastebuds during an evening where there was no shortage of competitors vying for similar prestige. In other words, we really liked this.
Outside of the VIP area, there was plenty to choose from across all culinary spectrums- especially for seafood lovers. Sushisamba's "Yellowtail Tiradito" was exceptionally good. The chilled fish slices were draped with a tasty orange colored lemongrass sauce and thin strips of jalapeno sliced across the top. Meanwhile, Ed's Chowder House and Ed's Lobster Bar offered varying takes on "Lobster Rolls" and The Regency Bar & Grill's "Jumbo Lump Crabmeat" topped with American caviar, were each notable creations by their respective chefs.
Carnivores were similarly tasked with picking and choosing from standout dishes like Butcher Bar's "Double Smoked Beef Brisket," Ditch Plains' iconic "Ditch Dogs" covered with mac & cheese, Hecho en Dumbo's "Wagyu Beef Tongue" and Dinosaur Bar-B-Que's "Mini Pork Sliders," lacquered in their tangy red barbecue sauce. Though we passed on The Stanton Social's massive (check out the picture below) "Cascabel Chile BBQ Glazed Ribs" which were undoubtedly messy, they certainly looked delicious as other guests smeared the thick red sauce on their faces. In what was perhaps the evening's most inventive dish, Distilled NY prepared a savory "Liver Pate" but with a touch of whipped honey, pickled shallots and the signature ingredient- chicken skin crackers jutting out of the small dish. The crunchy salted skin paired brilliantly with the rich creamy consistency of the pate and despite not being fans of tasting liver, this sample was a taste-fueled home run.
In between all the eating and imbibing, we browsed many of the silent auction experiences ranging from sporting events and hand bags to restaurant visits and weekend getaways and despite being outbid several times, it was hard to take umbrage with the situation knowing that the funds were being raised for City Harvest. Though "Summer in the City" is now behind us, City Harvest returns with "Bow Ties & Burgers" on September 18th and their huge annual fundraiser "Bid Against Hunger" on October 29th, both of which are destined to sell out. With this much notice, you'll have no excuse for not coming out in the fall to enjoy some incredible experiences where the proceeds go directly to helping the population of New York City's homeless.
- Jane Van Arsdale

Food Photos from the 2014 City Harvest "Summer in the City"

Oceana: "Venetian Style Bluefish"

Horchata: "Tuna Ceviche on Tostada"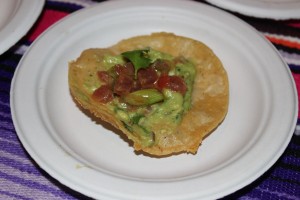 Butcher Bar: "Double Smoked Beef Brisket"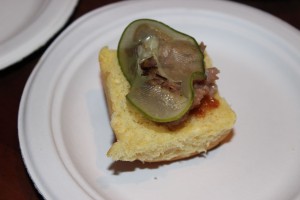 Sushisamba: "Yellowtail Tiradito with Jalapeno and Lemongrass Sauce"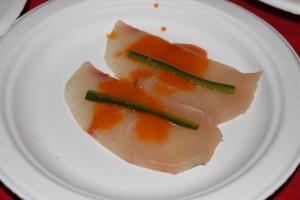 Left Bank: "Pork Sausage Giardiniera"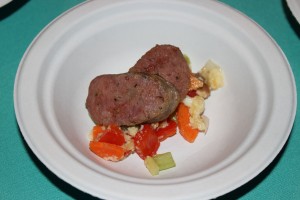 Bodega Negra: "Chicken Pibil Tostadas w/ Pickled Onions and Queso Fresco"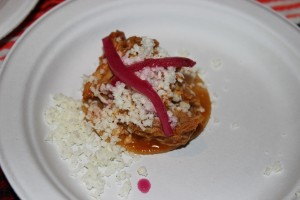 Great Performances: "Summer Squash Tagliatelle"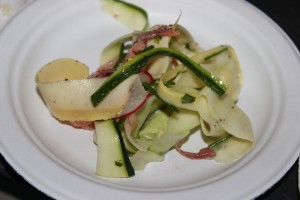 Ditch Plains: "Ditch Dogs covered with Mac N Cheese"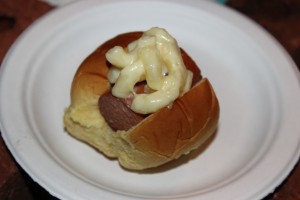 The Gander: "Chilled Pea Soup, Pickled Ramps & Borage"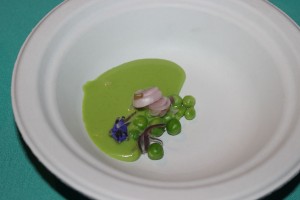 Ed's Chowder House: "Ed's Famous Lobster Roll"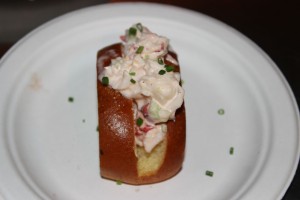 Serafina: "Ravioli with Organic Baby Spinach"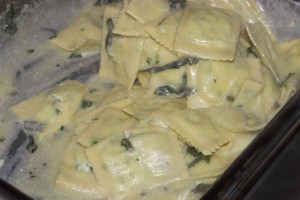 Hecho en Dumbo: "Wagyu Beef Tongue"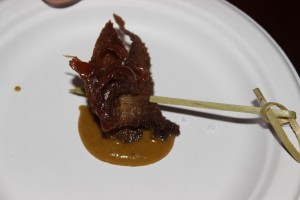 T-Bar Steak & Lounge: "Salmon Ceviche with Jalapeno and Tequila"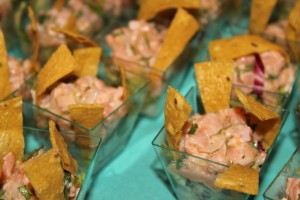 Luke's Lobster: "Maine Shrimp Roll"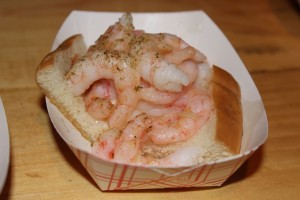 Dizzy's Club Coca-Cola: "Mac & Cheese Croquettes with Red Pepper Relish"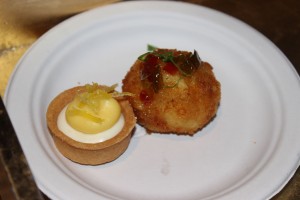 The Beatrice Inn: "45 Day Dry Aged Burger Sliders"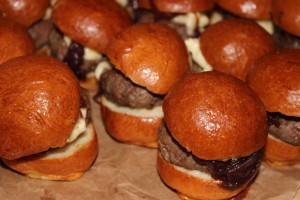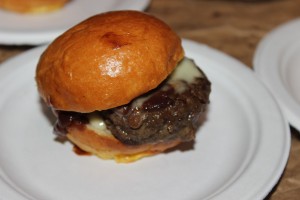 The Doughnuttery: "Sugared Doughnuts"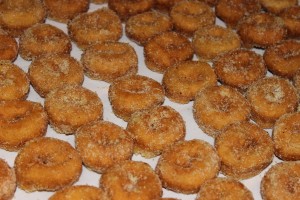 Butter & Scotch: "Lemon Lavender Cupcakes"
NY Cake Pops: "Assorted Cake Pops"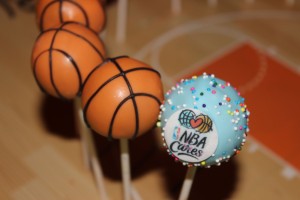 Dinosaur Bar-B-Que: "Mini Pork Sliders"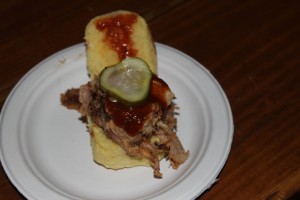 Rosa Mexicano: "Guacamole with Tortilla Chips"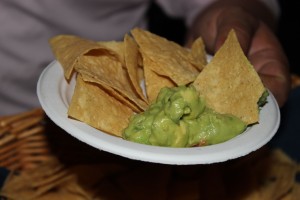 Selamat Pagi: "Toasted Coconut Meatball"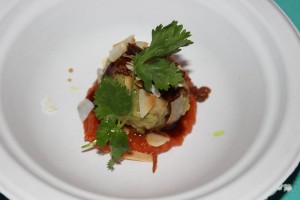 The Regency Bar & Grill: "Jumbo Lump Crabmeat with American Caviar"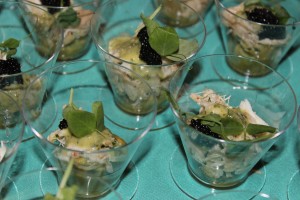 Victoria Fine Foods: "Orecchiette Marinara"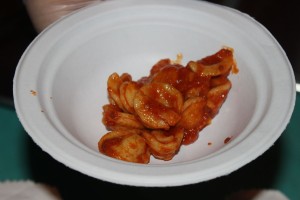 The Stanton Social: "Cascabel Chile BBQ Glazed Ribs"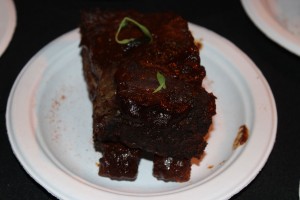 Circo: "Charred Octopus with Spring Tuscan Panzanella"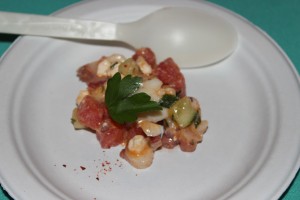 L'Apicio: "House-Cured Lardo Crostini with Pickled Fennel"
Dos Caminos: "Tomatillo-Pineapple Gazpacho"
Maysville: "Charcoal Smoked Mackerel with Sugar Snap Peas"
Distilled NY: "Liver Pate, Chicken Skin Crackers"
Ed's Lobster Bar: "Lobster Roll Canape"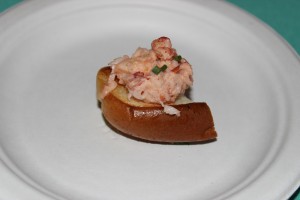 The Artisanal Group: "Asparagus Bavarois, Smoked Salmon Mimosa & Trout Roe"
Benchmark Restaurant: "Pastrami Cured Short Rib, Summer Truffled Sauerkraut"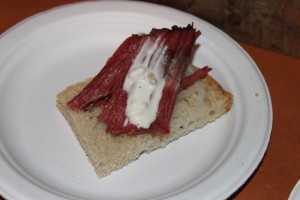 Robicelli's: "Assorted Desserts"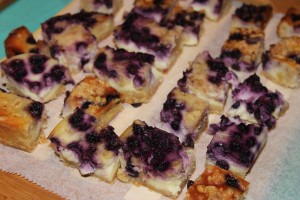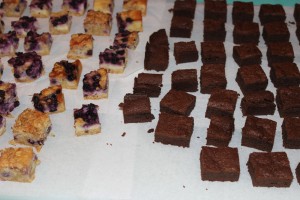 Related Articles
Share
About Author
(1) Reader Comment