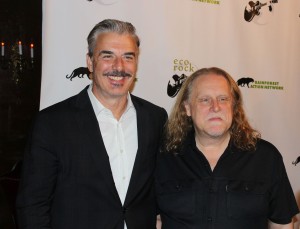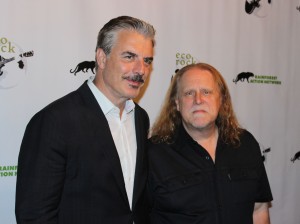 Actor Chris Noth has a lengthy resume that spans roughly three decades. But despite roles on Law & Order and The Good Wife and as his notorious run as Mr. Big on both television and big screen in Sex and the City, his role as outspoken philanthropist is often overshadowed. On Monday evening, Noth and his celebrity friends gathered at Midtown rock club The Cutting Room for a benefit and auction dubbed "eco rock," a fitting moniker considering the evening's cause amid this setting.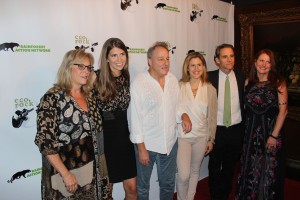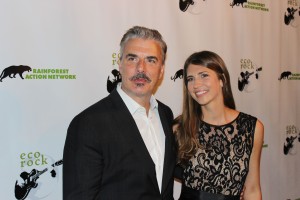 Hosted by Rainforest Action Network (RAN), "eco rock" would celebrate the work of longtime supporter Josh Mailman, considered a hero for the planet, with a night of live music and comedy, signature cocktails and a dinner menu made up of sustainable fare. The organization is focused on campaigning for public health and environmental protection using good old fashioned grassroots methods of direct action and education to teach, influence and lobby their constituents to take action. And with the help of Monday evening's affair and the arrival of the night's celebrity guests, RAN's "eco rock" impact could be reverberated all along the city streets.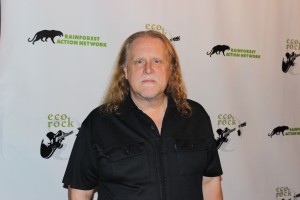 The red carpet was rolled out as members of the media nudged each other for ample space to snap pictures of the various celebrity arrivals. Actor Holt McCallany (Gangster Squad) joined the evening's signature performer Warren Haynes of The Allman Brothers Band and Govt Mule fame in succession. Despite the absence of the event's headliner comedian Jim Gaffigan, the flashbulbs went wild for the arrival of the mustachioed Noth, who as "eco rock's" host also managed to announce the guests heading to the carpet, pausing momentarily to revel in some of the picture taking himself. RAN supporters and board members also flocked to the red carpet taking group shots with Mailman, the night's honoree.
A full dinner and program would follow over the course of the three and a half hour fundraiser, with 100% of the proceeds deflected directly to RAN. Though protecting the rainforest is a prevalent portion of the nonprofit's aim, its attention is far more wide reaching. Though the "eco rock" event is now behind us, there's no reason for the organization to simply rest upon its successes- and you shouldn't either. Take a few minutes and explore Rainforest Action Network's many initiatives and consider making a donation toward their efforts today.
- Dave Gendelson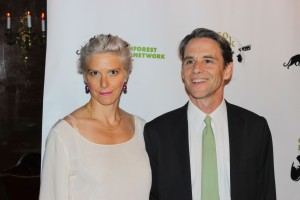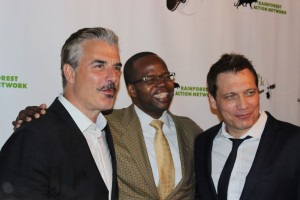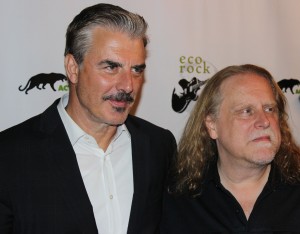 Related Articles
Share
About Author
(0) Readers Comments