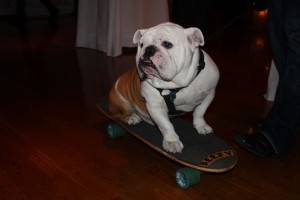 Here at LocalBozo.com, nothing tugs more at our heartstrings than an adorable dog. In that light, over the past couple of years, our outlet has been a staunch supporter of the work being done at the Long Island Bulldog Rescue, the local nonprofit that offers everything from adoption services to rescuing and intervention to education for new bulldog owners. Bulldogs are amongst the breed of dogs that need the most care and attention to enjoy a rich and healthy lifestyle, and the LIBR goes an extra mile to ensure that new owners are equipped to handle the responsibilities that entails.
Whether attending the LIBR's red carpet events or annual fundraisers with celebrity guests of honor, the organization's efforts in fundraising to support initiatives like temporary foster care, medical screenings and procedures, networking with other rescues and education programs are unparalleled as they aim to prevent much of the irresponsibility that goes along with dog breeding and upbringing. On Sunday, May 18th, the organization is partnering with a star-studded Broadway cast for a very special presentation in an effort to both spread the word about the LIBR and give their supporters a truly exceptional value.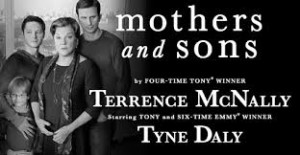 "Mothers and Sons" has been nominated for a Tony Award for the 2014 Best Play. Written by four time Tony Award winning playwright Terrance McNally, the run stars actress Tyne Daly in a heavy and touching story with a set of circumstances that is utterly moving – without giving away too much. This Sunday, the cast and crew will be hosting a special performance for the friends of the Long Island Bulldog Rescue and tickets purchased through this link will be 100% tax deductible. But for our readers, we want to send you and a guest to this incredible performance – followed by an interactive Q&A with the producer and cast – for FREE!
What: "Mothers and Sons" on Broadway
Where: Golden Theater, 245 West 45th Street
When: Sunday, May 18th at 3pm
Who: You and a Guest
How: READ BELOW!!
It's never EVER been easier to win tickets to see a show on Broadway. All you need to do is either drop a Tweet to @localbozo and mention #Bozo4Bulldogs OR shoot out an email to contests@localbozo.com and tell us why you should be chosen as our special winners. It's poised to be an unforgettable afternoon on Sunday at 3pm with the play, a special "Talk Back" with the cast and producer, and of course, the opportunity to meet the LIBR's special mascot Baby Howard! What are you waiting for? ENTER NOW!
- Jane Van Arsdale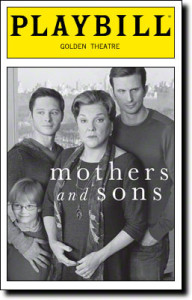 Related Articles
Share
About Author
(0) Readers Comments