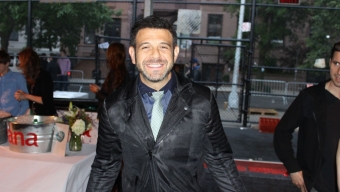 Thanks to the massive white tent erected on the corner of 76th Street and Columbus Avenue on Friday night, several hundred revelers were shielded from sheets of down-pouring rain which threatened but in the end, barely affected the party-like atmosphere going on inside. The annual "Comfort Classics" has become a weekend staple of New Taste of the Upper West Side, which kicked off with Thursday night's "Soiree in the Park." With more than 40 participating neighborhood restaurants alongside beer, wine and spirits purveyors, hosted by Travel Channel's Adam Richman and Chef turned television personality Alex Guarnaschelli (Butter), the 2014 "Comfort Classics" was poised to be the most grandiose in the long history of the event.
The rain arrived just before the evening's 7:30 start time, forcing guests to usher underneath the tent's confines rather than enjoy the spacious outdoor lounge area setup to accommodate some area seating. Nevertheless, inside was where the action was happening- from the acrobatic dancer pouring sparkling wine overhead to DJ Phresh working a mix of current and throwback hip hop tracks all evening long to the seemingly endless cavalcade of dishes being served- it was incredibly difficult not to get caught up in the entirety of the setting, for if you didn't move quickly and methodically, you were likely to find yourself waiting on dishes all evening long.
Upon entering, each guest was handed a tasting glass, a wooden chip to be used to cast votes for the night's finest dish and individualized codes sponsored by Ford, which could be input into the handle of an automobile to potentially win a prize. Putting all of the distractions aside, we'll begin with many of the standout dishes. The Upper West Side is replete with a multitude of incredible restaurants, yet it was the participants that we don't often get to enjoy at similarly run events that always seem to save their very best for this time of year. Danny Meyer's Shake Shack is perhaps New York City's most beloved burger joint and the outfit outdid themselves with this year's "Breakfast Shack." Resembling a traditional cheeseburger, our first bite revealed that the meat was actually a sausage patty covering a griddled egg, whose yolk eventually broke all over the accompanying slice of American cheese and fluffy potato bun- just an absolutely delicious confluence of different flavors here. Meat would continue to be the object of desire as we paraded around the space, pausing to gawk at the likes of Parm's mouthwatering "Meatball Parm" slider and at the "Pizza Balls" from the boys at The Meatball Shop, whose crew was slinging out bulbous Parmesan covered balls at a frenzied pace.
5 Napkin Burger pleasantly switched up their offering at this year's "Comfort Classics" with a savory "Lamb Kofta Burger" half, which was unsurprisingly juicy and remarkably flavorful. Fortunately though, you didn't have to be a carnivorous eater to be satisfied during the course of the event as the likes of Sarabeth's "Chilled Marinated Seafood Salad," P.J. Clarke's "Matinicus Maine Lobster Roll" and Serafina's creamy "Ravioli alla Salvia" each highlighted some of the lighter array of dishes being doled out. As with most events however, the team from Luke's Lobster again had its work cut out for it as their buttery and delicious "Maine Shrimp Rolls" drew the most sizable crowd of the evening. With a garlic, butter and aioli spread on a traditionally soft roll, the chilled fresh shrimp made for as brilliant a pairing as anything served during the course of the evening.
After grabbing a few cocktail pours courtesy of Tito's Handmade Vodka and slugging down a few shots of the newly released and surprisingly smooth Jagermeister Spice, we gathered around the elevated DJ booth in the center of the room, where the hosts would make their first appearance. As Richman and Guarnaschelli awaited their introduction, they took plenty of time to chat with guests and to pose for pictures with an increasing line of guests. The recently svelte Richman to his credit, could not have been more approachable or outgoing as he smiled for dozens of selfies with excited eventgoers before grabbing the mic with his co-host and welcoming the sea of gathered folks out to the event.
With such an overwhelming amount of activity inside, we haven't even touched on the terrific wines being poured. It would be hard to argue with Israel's most popular "2010 Cabernet Sauvignon," after sipping on tasty pours from Recanati's single vineyard reserve. The earthy, spicy red was wonderfully full-bodied and paired well with the Clarke's Standard "Cheeseburger" which just so happened to be in our other hand. Our palates also danced for the "2012 Cabernet" from Arrogant Frog, which was a bit lighter with a soft finish- making the wine a perfect compliment for the massive cut of "Memphis-Style Pork Ribs" from Virgil's Real BBQ. The fall-off-the-bone meat was impeccably tender with an excellent spice-filled rub with just enough 'cue sauce that it was possible to taste every single ingredient utilized. Kudos to the staff at Virgil's for concocting perhaps the most sought after dish as the evening wore on.
Just as we grabbed a "Mermaid Pilsner" from Coney Island Beer Company and a "Curious Traveler Shandy," Richman returned to the stage, announcing Genuine Roadside's freshly made "Crispy Ahi Poke Tostada" as the People's Choice Winner. Though we haven't touched upon anywhere near the number of items that we ate and drank at this year's "Comfort Classics," it's almost a shame that there can only be one winner- for each of the 44 or so participants deserve some credit for sending out such friendly staffs and working so very hard to please the patrons in attendance. Disappointment is short-lived however, when you remember that the thousands of dollars in proceeds raised on this night alone, go toward improving and renovating the neighborhood uptown, a project that the Columbus Avenue Business Improvement District utilizes to ensure that the Upper West Side remains among the most highly sought after places to live in all of New York City.
- Jane Van Arsdale
Food Photos from New Taste of the UWS: 'Comfort Classics'

Sarabeth's: "Chilled Marinated Seafood Salad"

Clarke's Standard: "Clarke's Standard Cheeseburger"

P.J. Clarke's: "Matinicus Maine Lobster Roll"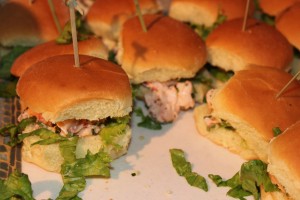 Virgil's Real BBQ: "Memphis-Style Pork Ribs"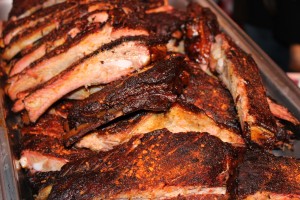 Parm: "Meatball Parm"

5 Napkin Burger: "Lamb Kofta Burger"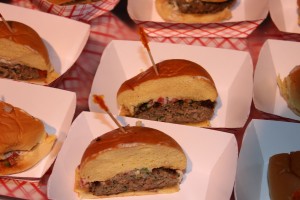 Shake Shack: "Breakfast Shack"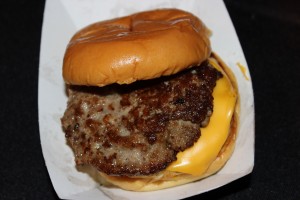 Luke's Lobster: "Maine Shrimp Rolls"

The Meatball Shop: "Pizza Balls"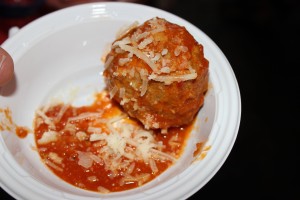 Gabriela's Restaurant & Tequila Bar: "Shrimp Pineapple Ceviche"

Ronda: "Spinach Empanadas with Ricotta Cheese" & "Tortilla Espanola with Saffron Aioli"

Big Daddy's: "Chili"
Bistro Citron: "Moules Provencales & Moules Marinieres"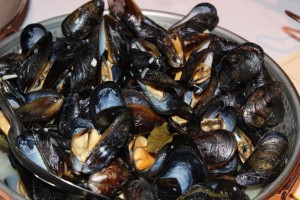 Isabella's: "Smoked Salmon Blini"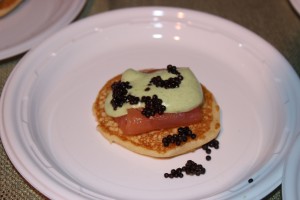 Gastronomie 491: "Crostino with with Sicilian Pesto & Beet"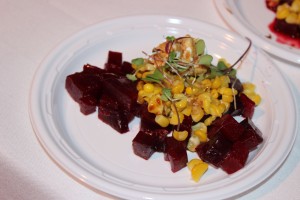 Serafina Upper West: "Raviolo alla Salvia"

Burke & Wills: "Thai Spiced Kangaroo Bao"

Tolani: "Yellowfin Tuna Carpaccio"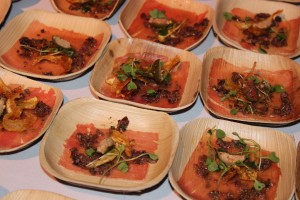 Pappardella: "Coriander Crusted Yellowfin Tuna"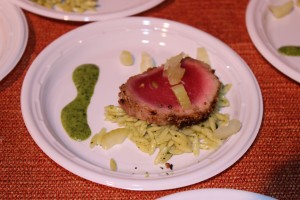 Riposo 72: "Wild Mushroom Flatbread" & "Margarita Flatbread"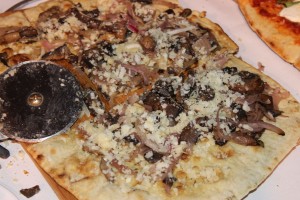 Sugar and Plumm: "Smokey Wings"
Citrus Bar & Grill / Josie's: "Seared Mini Crab Cake" & "Josie's Salad"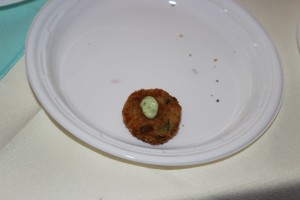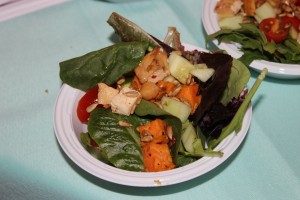 Momofuku Milk Bar: "Birthday, Strawberry, Lemon & German Chocolate Cake Truffles"
Firehouse: "Boneless Wings"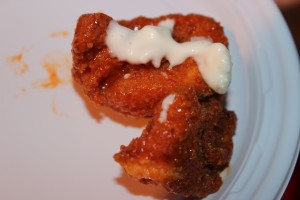 A.G. Kitchen: "Pork Tacos"
Genuine Roadside: "Crispy Ahi Poke Tostada"
Sysco Metro NY: "Lamb Polpettini," "Sliced Lamb Loin," "Bread Pudding, Rum Sauce" 
Related Articles
Share
About Author
(0) Readers Comments