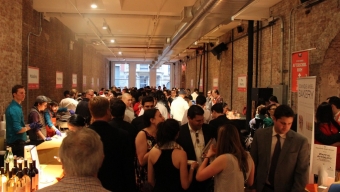 Names like Floyd Cardoz, Marc Murphy and Dominique Ansel might not necessarily resonate to those outside of New York City, but here in our hometown, these guys may as well be Mick Jagger and Keith Richards. Such was evident at Monday evening's annual "Taste of the Nation NYC" event which incredibly brought together more than 75 local chefs and mixologists to dole out food and drink samples to a few thousand lucky guests all in the name of nonprofit organization Share Our Strength, whose "No Kid Hungry" campaign vows to end childhood hunger among its wide ranging virtues. Though the list of participants reads like a rundown of New York's culinary elite, it was watching the chefs in action and the resulting response from the hungry patrons marveling at their mastery that was truly a sight to behold.
With so many restaurants on hand, guests likely needed all three hours just to make their way around the massively transformed space which was forced to open up the entire second level simply to accommodate the event's layout. The task of tasting all of the samples being handed out was seemingly impossible, but fortunately there were areas of respite for most of us who could use a momentary breather. On the first floor, chefs like Rocco DiSpirito, Anne Burrell, Anita Lo and Michael Chernow & Daniel Holzman from The Meatball Shop spent some time signing copies of their cookbooks and chatting with excited fans, while a mini-pop up marketplace was spawned a few steps away with goods for purchase from local businesses like SlantShack Jerky and Brooklyn Brine. Upstairs, guests were welcome to lounge while listening to the mix from the house DJ or peruse the array of items available from the silent auction, featuring experiences courtesy of the participating restaurants in attendance, sporting events and the like.
The sheer prospect of recapping the eating and drinking experience from "Taste of the Nation NYC" is downright daunting considering the number of delicious dishes and tasty cocktails that we indulged upon for roughly three hours. That said, there were some standouts that remain memorable the day after and we've outlined them below. Seafood dishes seemed to be the star of the show on Monday night and no dish was as innovative as Betony's "Marinated Prawns." The small bowl, which resembled raspberry yogurt actually used a gastronomic approach to spread a fluffy bed of rhubarb to ensconce the de-shelled prawns for a tangy flavor profile that was both unparalleled and delicious. Though we didn't spot Chef Wylie Dufresne, Alder's "Shrimps on Shrimps on Shrimps" dish was equally as remarkable. Served on a crunchy shrimp toast crostini, the creatively named handheld bite was doused with a bit of green papaya and a lemongrass vinaigrette that somehow tasted as distinctive as it looked. Other entrants like The Pines' fresh "Cured Sea Bass," L&W Oyster Co.'s "Smoked Cantaloupe Oyster Shooters" with a crunchy bacon garnish and Il Buco Alimentari's "Yellowtail Crudo" were each freshly made and outstanding in their own right.
At times, the evening's lengthiest line belonged to Filipino gastropub Jeepney, whose inventive take on "Chicken and Waffles" had guests clamoring around the first floor space. Meanwhile, other comfort style foods like The Smith's decadent "Ricotta Gnocchi with Truffle Cream," The General's "Chicken Stuffed Shishito Peppers," The Meatball Shop's "Pizza Balls" and oddly enough, Legends at Yankee Stadium's taste of Americana – "Beef Sliders and Duck Fat Hand Cut Fries" were some of the heartier dishes that we thoroughly enjoyed. In between some refreshingly sweet cocktails from the masters of mixology at The Cecil ("The Peabody"), Pouring Ribbons ("Juice Box Collins"), PDT ("Plantanos en Mole Old Fashioned"), The Crown ("The Lion"), and Booker & Dax, whose "Tee Time" was our favorite, we stumbled upon the best dish of the entire evening. Balthazar's "Quail Egg en Gelee" was a delicately prepared fresh yolk egg topped with American caviar that yielded such incredible flavors that we were forced to take a seat to fully enjoy them. The creamy yellow yolk paired brilliantly with the oceanic flavors of the gelatinous caviar and although we yearned to return for a repeat tasting, we knew we had reached our fill.
It is our hope that the pictures of each dish below will be able to do the justice that our words above could not. Simply put, the 2014 "Taste of the Nation NYC" event was the finest and most extravagant food tasting event that we've ever attended- and it's with great persistence that we urge everyone with the means to do so to attend in 2015. Never before have we been so undoubtedly overwhelmed by the turnout of tastemakers in one place and seemingly each sample was more intricately prepared and somehow more delectable than the previous. And knowing that we were able to completely satisfy ourselves while playing however small a role in assisting some of the 22% of children in New York that struggle with hunger, allows us to sleep a bit easier with the understanding that the cost of our ticket was going to the right place. For more information on the "No Kid Hungry" initiative, take a few minutes and look at their website today.
- Jane Van Arsdale
Photos from Taste of the Nation New York 2014

Edi & The Wolf: "Spatzle with Bierkase"

21 Club: "Jack & Charlie's Cured Gravlax"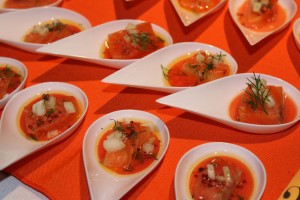 Bergen Hill: "Beet Pickled Oyster"

Butter Midtown: "Homemade Ricotta on Toast"

Nios: "Seared Scallop and Crispy Pork Belly"

Cesca: "House Made Stracciatella Cheese Crostini"

The Pines: "Cured Sea Bass"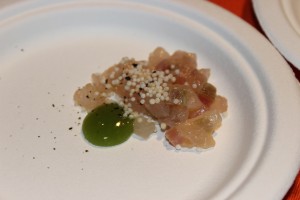 Jeepney Filipino Gastropub: "Filipino Chicken & Waffles"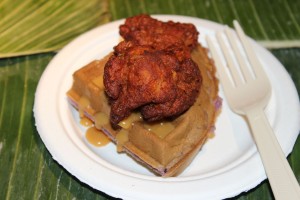 The Smith: "Ricotta Gnocchi with White Truffle Cream"

The Cecil: "Charred Octopus Salad"

The General: "Chicken Stuffed Shishito Peppers"

Betony: "Marinated Prawns"
 Minton's: "North African Spiced Lamb Loin"
Armani Restaurant: "La Burrata"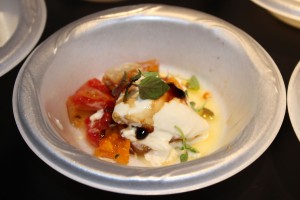 The Little Beet: "Little Beets"

Bill's Food and Drink, Crown & The Lion : "Hamachi Crudo"
Paramount Caviar: "Assorted Caviar"
L&W Oyster Co.: "Smoked Cantaloupe Oyster Shooters"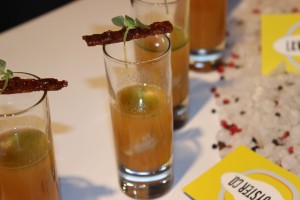 Iberico Ham From Spain: "Dehesa Cordobesa Jamon Iberico Puro De Bellota"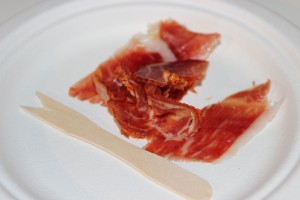 Ristorante Morini: "Foie Gras & Rabbit Terrine"
Red Rooster Harlem: "Jumbo Lump Crab Salad Ssam"
Il Buco Alimentari: "Yellowtail Crudo"
Alder: "Shrimps on Shrimps on Shrimps"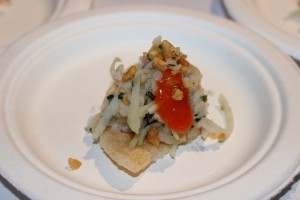 Balthazar: "Quail Egg En Gelee"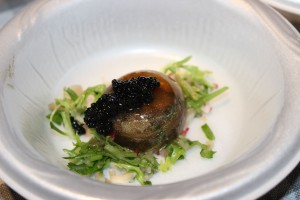 North End Grill: "Smoked Vanilla Flan"
Juni: "Acidulated Ricotta"
Pies 'N' Thighs: "Smoked Jalapeno Bacon Toasts"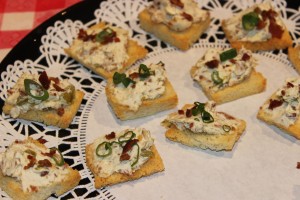 Bo's: "Cheesy Grits with Pickle Relish"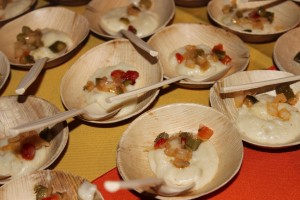 Telepan: "Apple Pancakes"
Mile End: "Mini Everything Bagels"
Do or Dine: "Poached Egg with Beef Heart Pastrami"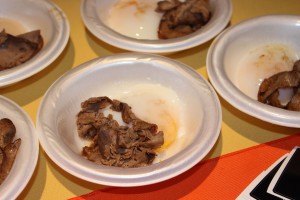 Maialino: "House Made Whole Grain Cereal"
Union Square Cafe: "Breakfast Canoli"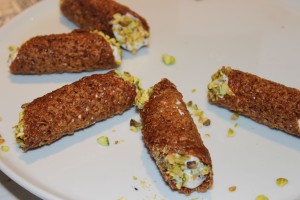 Cafe 2: "Savory French Toast"
The Stanton Social: "Chilaquiles"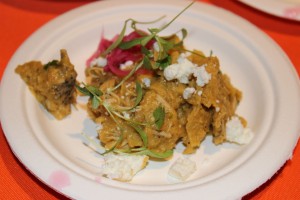 Dell'Anima, Epicurean Events, L'Apicio and L'Artusi: "Mini Pineapple Upside-Down Cake"
Untitled at The Whitney: "Smoked Ham and Pea Shoot Salad"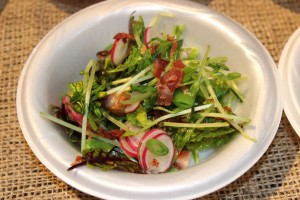 Nourish: "Radishes 3 Ways"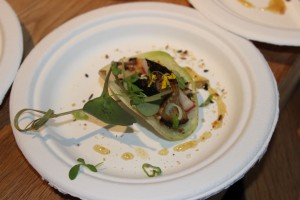 Alobar: "Loaded Baked Potato Gnocchi"
SD26: "Pappa Col Pomodoro"
The Cleveland: "Spicy Cornbread and Brisket Patty Melt"
Anfora: "Lamb Frito Pie"
Mulberry & Vine: "Organic Quinoa Kale Cakes with Local Ramps"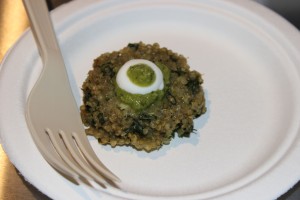 Talde: "Spam-Fried Rice"
Brucie: "Ants On A Log"
La Cenita Steak: "Duck Chorizo, Foie Gras & Rhubarb Mole"
The Meatball Shop: "Pizza Balls"
Landmarc: "Croque Monsieur"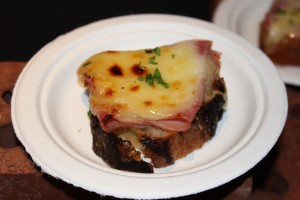 Legends at Yankee Stadium: "Beef Slider" & "Duck Fat Fried Hand Cut Fries"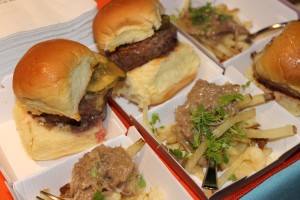 Gramercy Tavern: "Baboon Lemon Cream"
Hecho en Dumbo: "Cachoreada" – Shrimp, Scallop & Crab Ceviche

Der Komissar: "Jerk Lamb Sausage"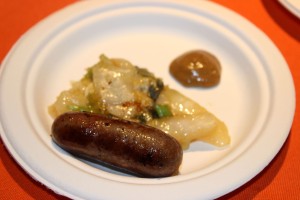 Blue Smoke: "Deviled Eggs and Meyer Lemon Custard Tart"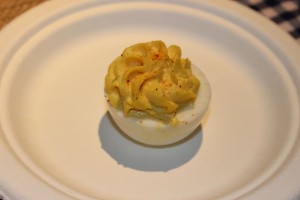 Almond: "Ricotta Ravioli"
Willow Road: "Vegetarian Quinoa Fried Rice"
Toro: "Spicy Pork Butter Pintxo"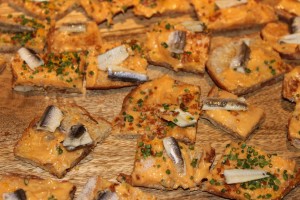 Dirt Candy: "Broccoli Hot Dogs"
The Harrison: "Creamy Burrata, Putanesca, and Banana Cream Pie Profiteroles"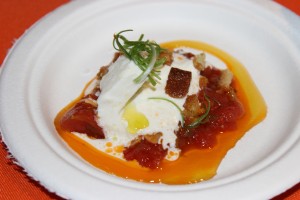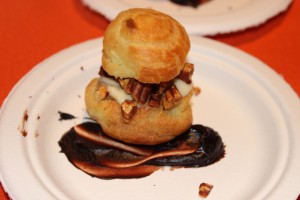 Toloache Thompson: "Al Pastor Tacos"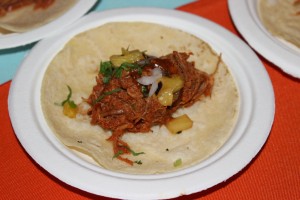 Pearl and Ash: "Lamb with Cauliflower"
Nightingale9: "Duck Liver Mousse"
Related Articles
Share
About Author
(1) Reader Comment