As New York City's Food and Finance High School are in the midst of celebrating their ten year anniversary, some of Manhattan's most notable chefs and restaurants gathered on the 11th floor of the posh Midtown Loft and Terrace  Monday night for an evening of fundraising entitled "Small Plates, Big Hearts." The four hour affair would shine a bright spotlight on the only culinary high school in New York, while allowing many of their current students to participate in a fully functioning event from setup to clean-up. For guests meanwhile, the evening was an outstanding opportunity to sample some delectable eats from some of the City's most highly regarded establishments and mingle with some high profile celebrity guests.
Focused on underprivileged students, Food and Finance High School not only places their senior class as interns inside some of the best restaurant kitchens in town, but even more importantly, the school boasts upwards of 90% of their graduating class moving on to higher education. The funds raised from ticket proceeds and the evening's live and silent auction items would directly support student scholarships, classes and even cooking materials utilized in the school among many of their wide ranging programs. While the white coated students bustled back and forth from the kitchen space serving delicious hors d'oeuvres that they prepared themselves, guests began to file into the space for the VIP hour which kicked off promptly at 6pm.
The evening's featured guest during the cocktail hour was restaurateur, Celebrity Chef and television personality Bobby Flay, who couldn't have been any more gracious while posing for pictures in between chatting with the other chefs on hand and sampling their dishes. Toward the other side of the room, we spotted the evening's host, Food Network personality Sunny Anderson who was doing more of the same, no doubt a thrill for many of the philanthropic attendees that continued to enter the venue. Aside from schmoozing with the celebrity guests and bidding on some fantastic silent auction items, there was plenty of food to sample during the designed walk around tasting.
Though guests clamored for many of the evening's dishes, there wasn't so much as a brief wait for a drink or a plate as the night progressed. Blue Ribbon Sushi captured our tastebuds immediately with freshly prepared handrolls made to order. Salmon, spicy tuna and crab meat were just some of the options rolled to perfection and doused with an eye-dropper filled with soy sauce. The Smith, meanwhile, was serving creamy pillows of "Toasted Ricotta Gnocchi" draped in a deliciously decadent white truffle sauce. And just a few feet away, L'Apicio's admirable "Braised Short Ribs" served on a soft bed of polenta and garnished with a gremolata brought about a nice combination of savory and rich. Other participating restaurants like Untitled at The Whitney, mokbar, Union Square Cafe and Pinkberry all offered up different variations on comfort food as well, where tender layers of duck pastrami and succulent porchetta sliders became commonplace.
By the time the last dollar had been spent during the entertaining live auction, orchestrated by lightning fast orator Cate Smit and the last plate had been cleaned from the nearby hightop tables, "Small Plates, Big Hearts" was a big success for all involved. But especially so for the many students who will have the opportunity to now take their SATs, or have the chance to use functional materials in their classroom learning as a result from the funds raised on this night. This celebration was really for them, to ensure that these students at New York's Food and Finance High School are fully equipped for the next stages in their learning and development.
- Jane Van Arsdale
"Small Plates, Big Hearts:" The Food
Untitled at The Whitney – "Cornbread Fry-Up"
L'Apicio – "Braised Short Ribs"
The Smith – "Toasted Ricotta Gnocchi"
Blue Smoke 27th Street – "Pulled Pork & Cheddar Buns"
Cafe 2 and Terrace 5 at MoMA – "House Made Duck Pastrami"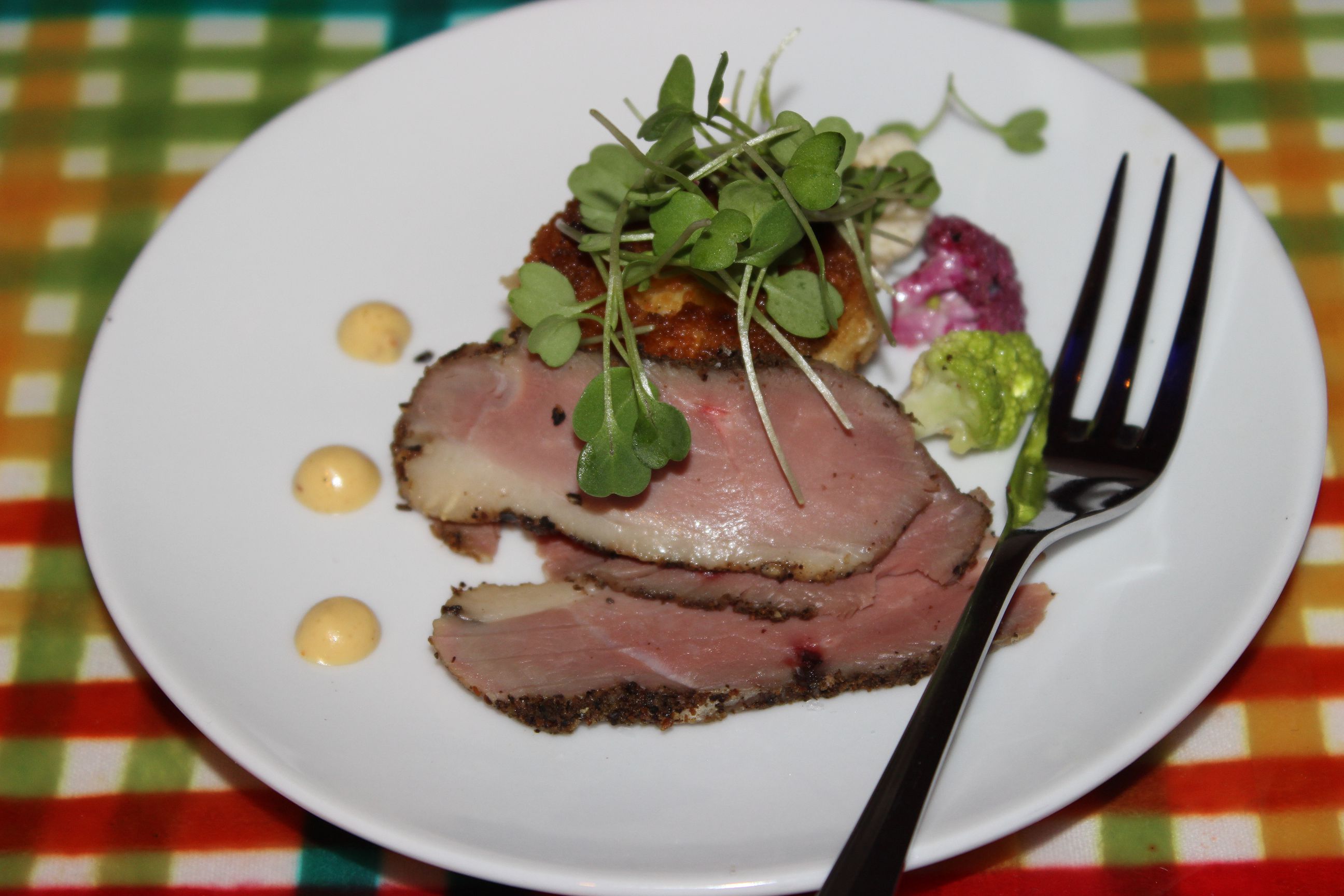 Food Network Kitchen – "Porchetta"
Orwashers – "Selection of Breads"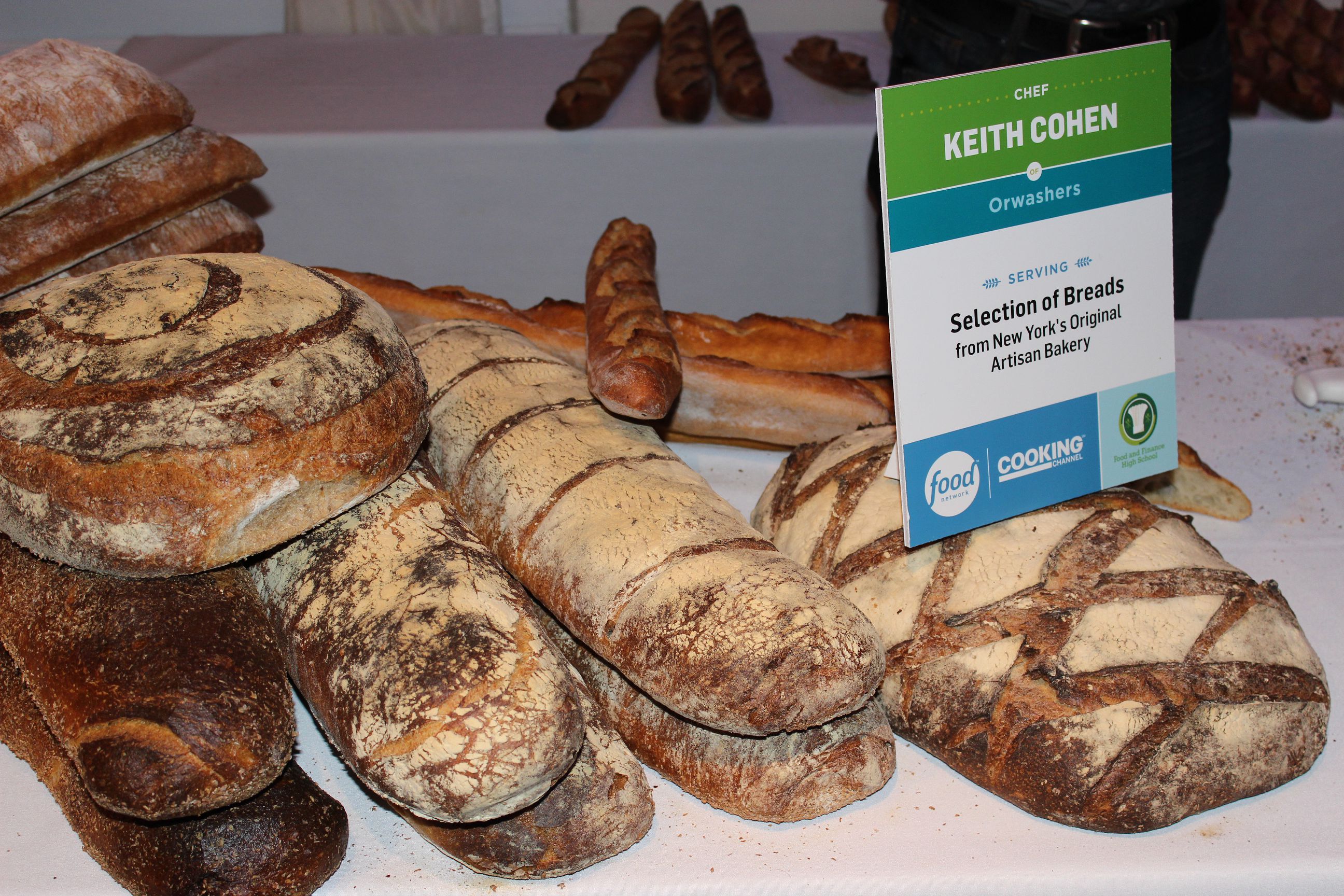 Union Square Events – "Goat Cheese Agnolotti"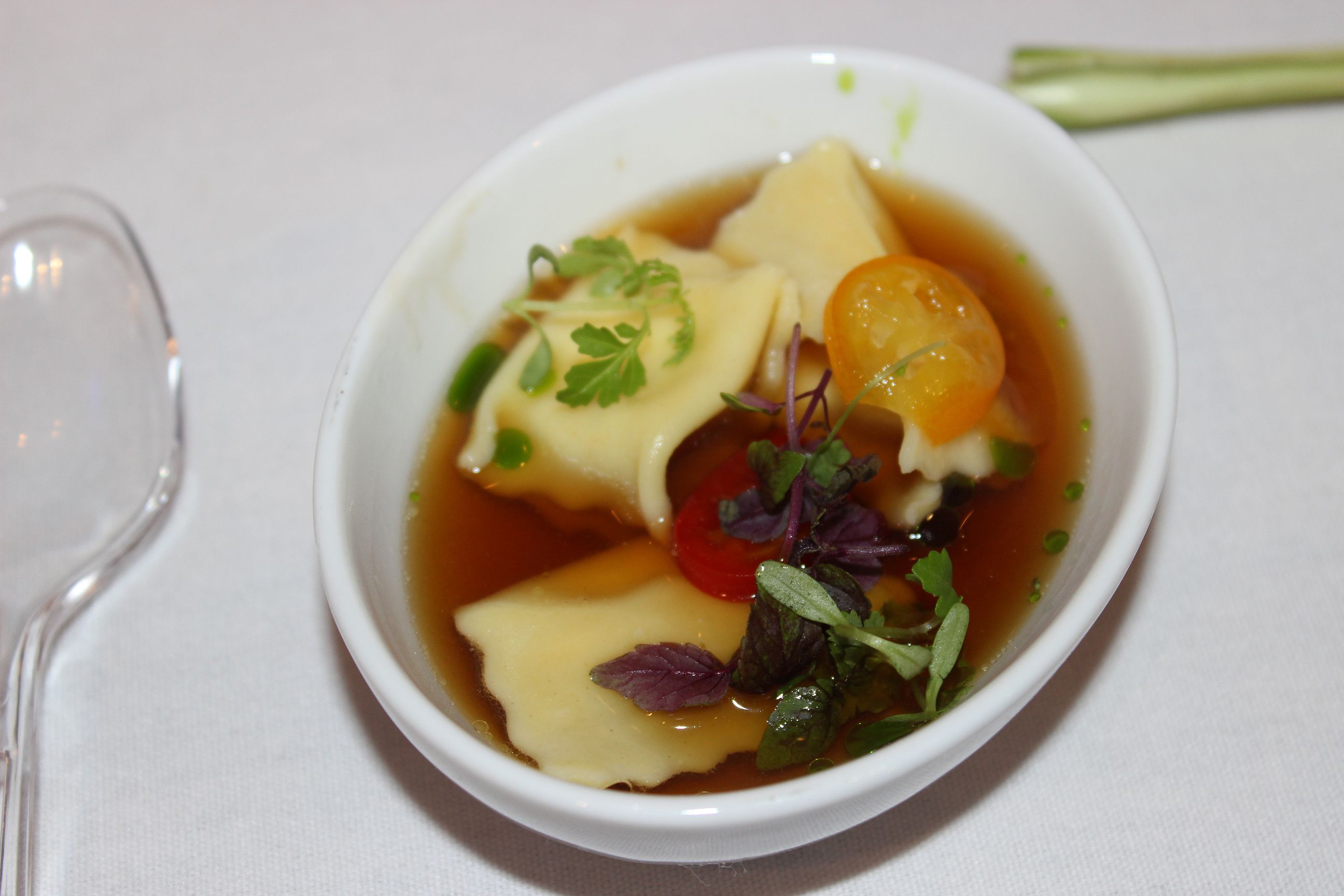 Union Square Cafe – "Stracciatella Ravioli"
Blue Ribbon Sushi – "Fresh Sushi Handrolls"
mokbar – "Ramen Tteokboki"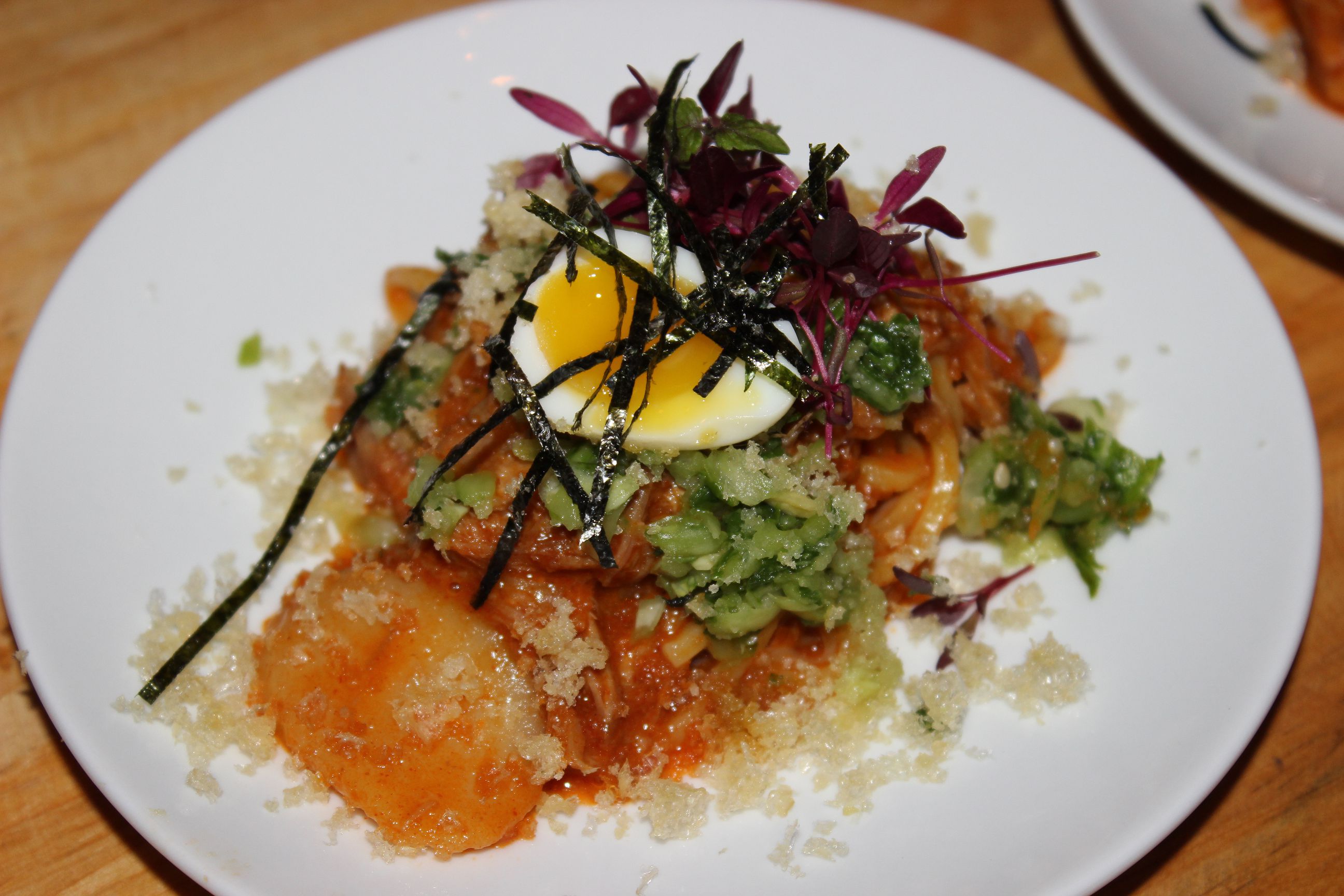 Related Articles
Share
About Author
(0) Readers Comments