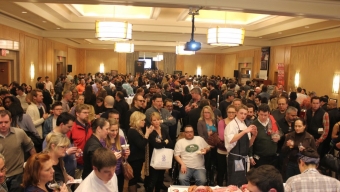 The word 'COCHON' means pig in French. But once a year in New York City, the word takes on an entirely new meaning. For the sixth consecutive year the annual "COCHON555" tour made its way to Manhattan- this time transforming Battery Park's Ritz-Carlton into a swine filled paradise for pork lovers. The festive and friendly cooking competition pits five different notable chefs up against one another, given a heritage breed whole hog to create a collection of distinctive dishes for hundreds of hungry eaters. At the conclusion of the evening, the winner is crowned the undisputed 'Prince of Porc' and will move on to compete in June's 'Grand COCHON' event at Aspen Colorado's 'Food and Wine Classic.'
The ten city US COCHON Tour fittingly kicked off in Manhattan on Sunday evening, before it touches on stops in every major American city through the month of April. While the evening was a celebration of sorts for the chefs and restaurants involved, there was plenty more for guests to feast upon during the course of the four hour tasting experience. Sponsored by Goose Island, the beermaker was on hand pouring pints filled with their "Honker's Ale" and their "312," but their premium sized bottle of "Matilda" was the standout at their table. The spectacular Belgian style ale combined some crisp white fruits with an absolutely smooth finish, perfectly complimenting the array of pig plated decadence that we so routinely enjoyed as the event progressed. Nearby pours of cider from Crispin and Fox Barrel as well as a selection of wines from the Rioja region and Jordan Wines all of which proved equally as pivotal in switching up the flavors with which to wash down such hearty fare.
Aside from more than thirty dishes hand crafted from the five culinary masters, guests were also welcomed to sample helpings of Hudson Valley Foie Gras, freshly sliced strips of prosciutto di Parma, a Creekstone Farms' 'TarTare Bar', hunks of different cheeses from Rogue Creamery and a raw bar replete with Rappahannock River oysters, all for the taking. Not to mention the fact that the room was surrounded by the likes of 'A Perfect Manhattan Experience' and a 'Punch Kings' competition presented by Breckenridge Bourbon alongside other liquor tastings featuring mezcal and Four Roses Bourbon. All of these simultaneous goings-on preceded a live butchering demonstration courtesy of The Meat Hook's Sara Bigelow which captured the eyes of nearly everyone in the house for close to a full hour and from which, all of the freshly cut meat was packaged and sold to attendees with the proceeds benefiting The Culinary Institute of America Hyde Park.
While there was no shortage of activity to keep guests engaged and imbibing as the evening wore on, "COCHON555′s" biggest challenge laid not with the chefs themselves, but rather with the judges who were forced to be discerning and critical in the face of utter deliciousness. For us, narrowing down the dishes worthy of mention in this space seemed equally as difficult considering the assembly of notable chefs on hand, which reads like a who's who of New York City's elite. Babbo's Frank Langello, Tertulia's Seamus Mullen, Market Table's David Standridge, Craftbar's Lauren Hirschberg and Perla's Michael Toscano and their staffs were each relegated to an area of the sizable room to plate each course prepared from snout-to-tail from their 200 pound pig.
The sheer intricacies created at each table were incredible and each of the chefs served multiple tastings that were both inventive and mouthwatering. Chef Standridge's "Crisp Pork Belly" was undeniably fantastic, served beside a pine nut puree and fresh kale salad and his bite sized "Pork Sammy" with chile baked ham, liver mousse and whipped lardo was among the richest morsels we enjoyed all evening, and that's saying something. Other mentionables include Chef Langello's team, who prepared an excellent Italian inspired "Cotechino in Galera" and Chef Hirschberg's "Barbecue Pork" shoulder which was tenderized to absolute perfection. Although our favorite dishes came from Chef Toscano's Perla team- (the "Brodo En Tortellino" dumpling soup and the "Italian Dip" porchetta sandwich were our hands down favorites), the judges voted Chef Mullen's Tertulia the victor of COCHON555′s New York City event. It's hard to argue though based on Mullen's selection of courses start to finish. From the delightfully crunchy pig skin "Sea Salt & Vinegar Chicharrones" to his appropriately named 'f***ing awesome' smoked blood sausage with almonds and raisin- "Cojonudo de Morcilla," our favorite dish came in the form of the "Butifarra Blanca," a small bowl of Catalan white sausage amid a bed of truffles and 'porky' lentils. The collaborative flavors here really worked exceptionally well together.
Though Sunday evening marked the end of the local "COCHON555″ tour in New York City, the annual event is one that is certainly worth traveling for. The participating chefs and their staffs really go out of their way to diligently craft something truly unique for each course and what's more, you'll have the opportunity to taste something you're unlikely to ever have previously. At "COCHON555," there's a certain celebration for the pig- but it is you that is truly the guest of honor.
- Jane Van Arsdale
Chef Seamus Mullen, Tertulia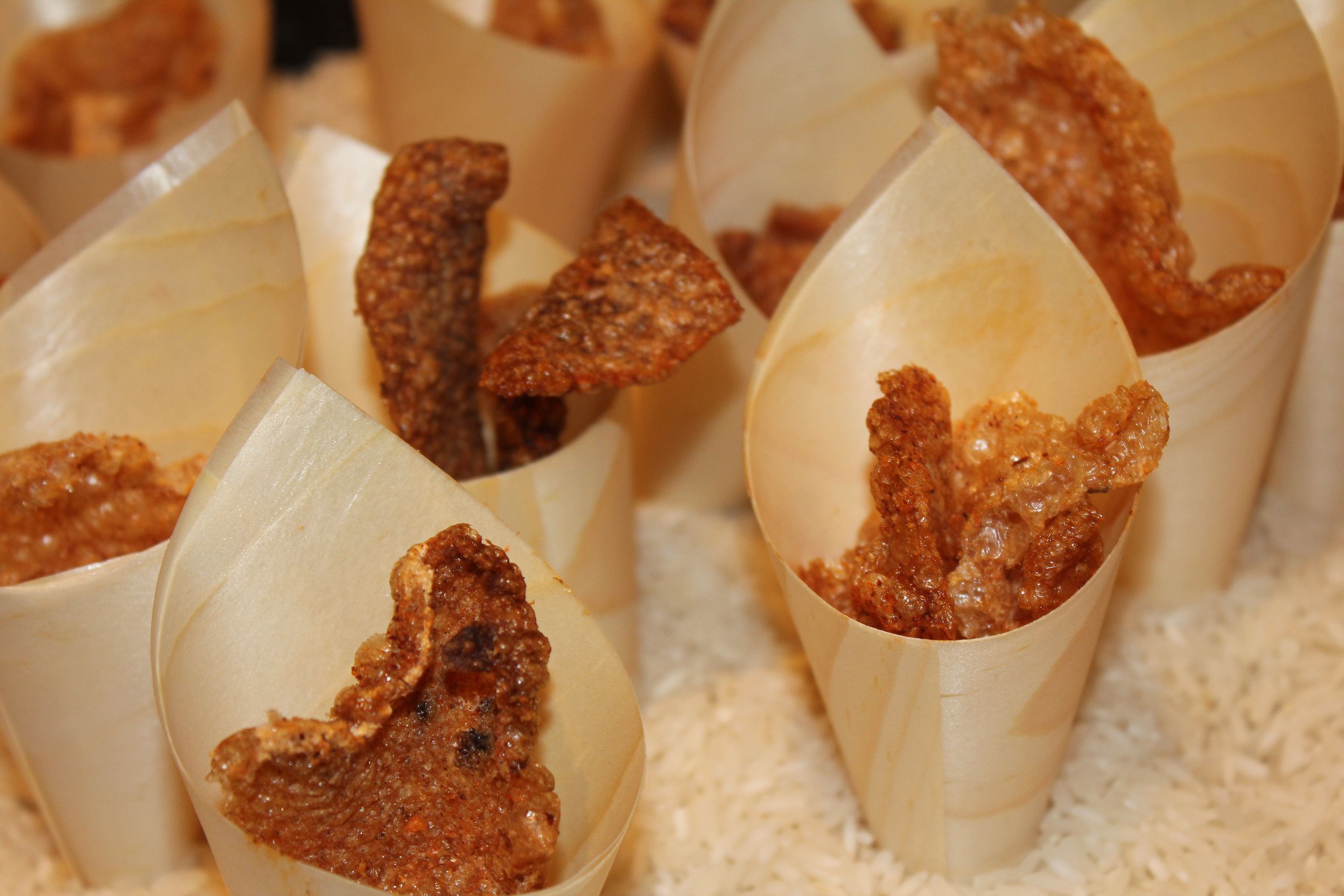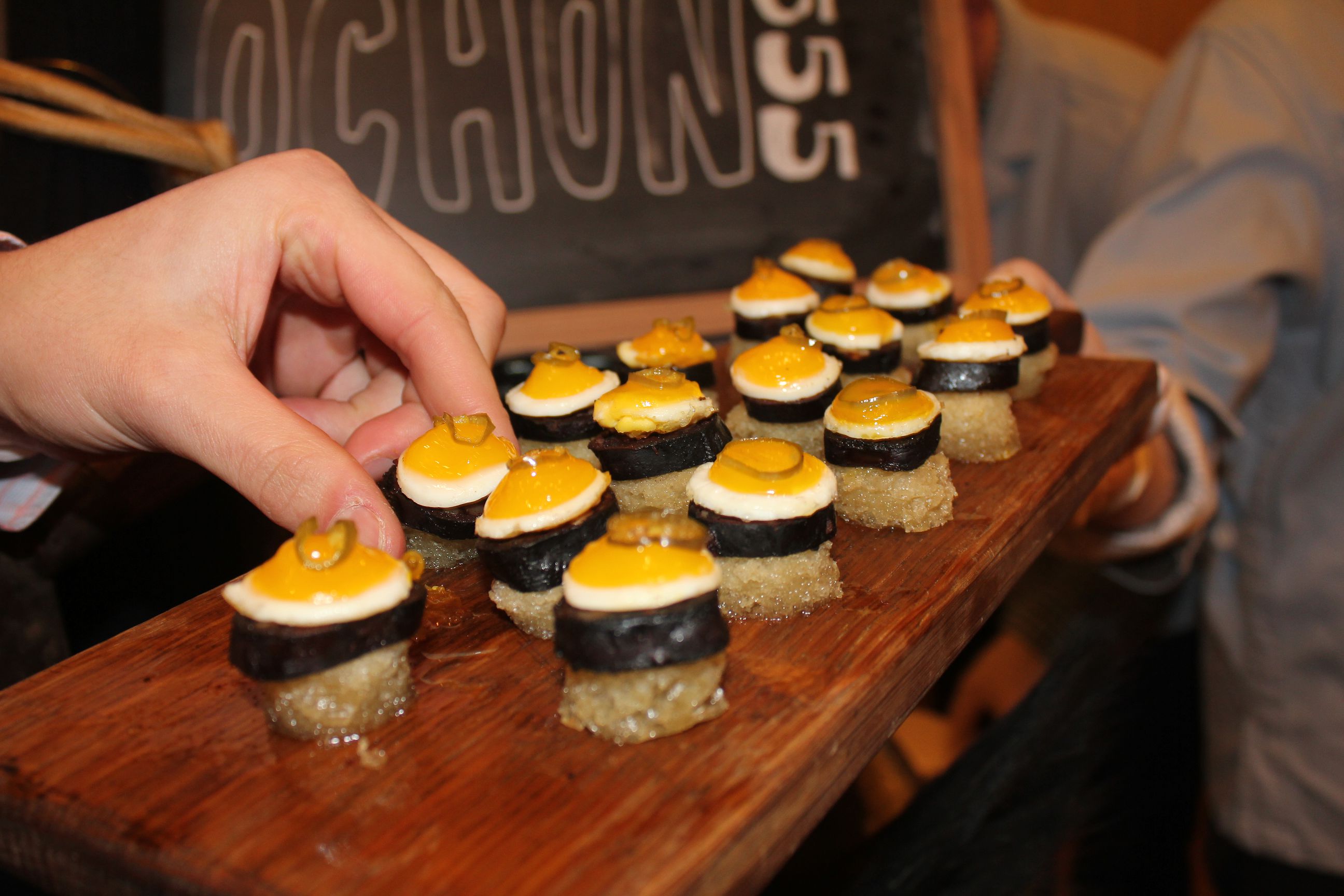 Chef David Standridge, Market Table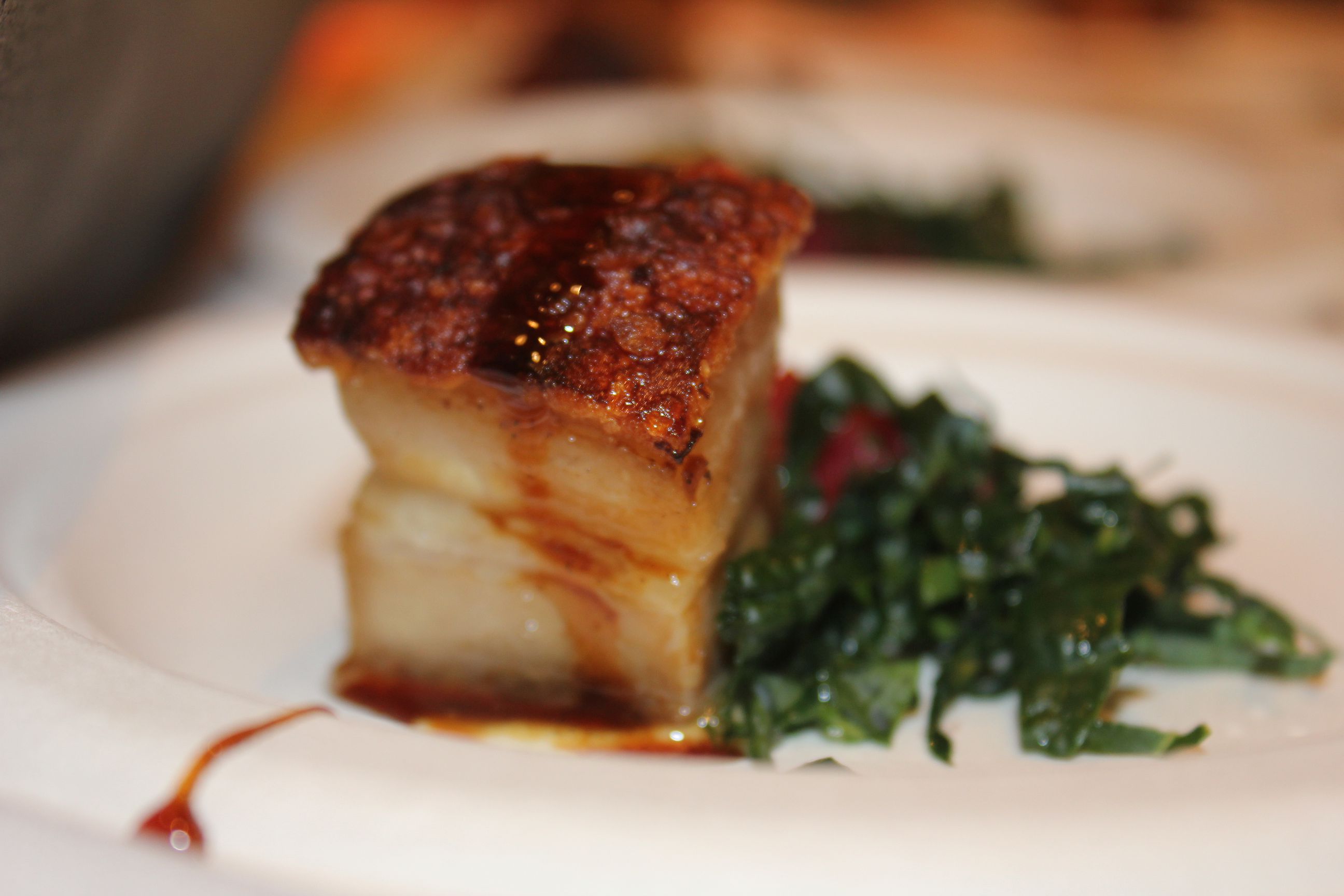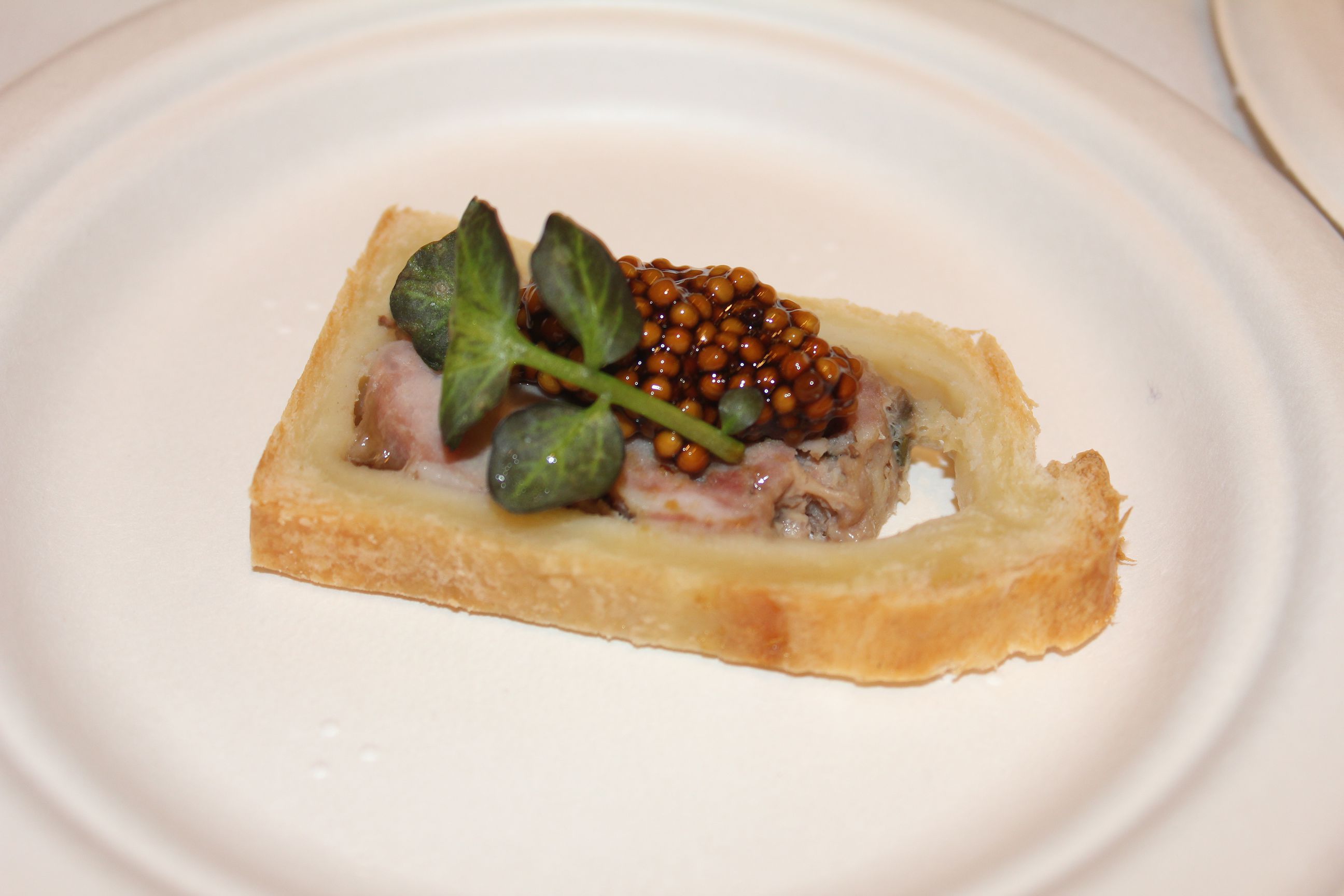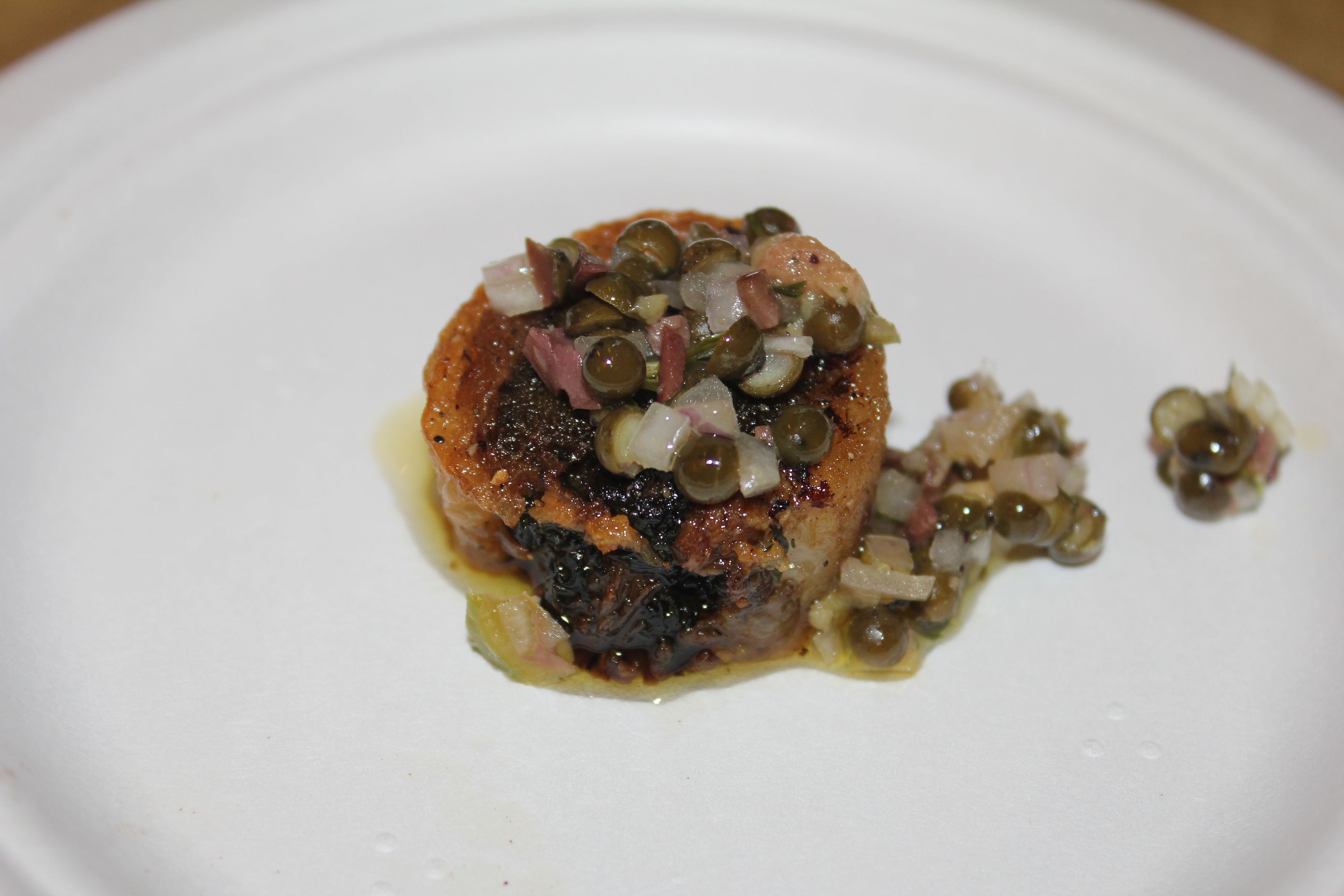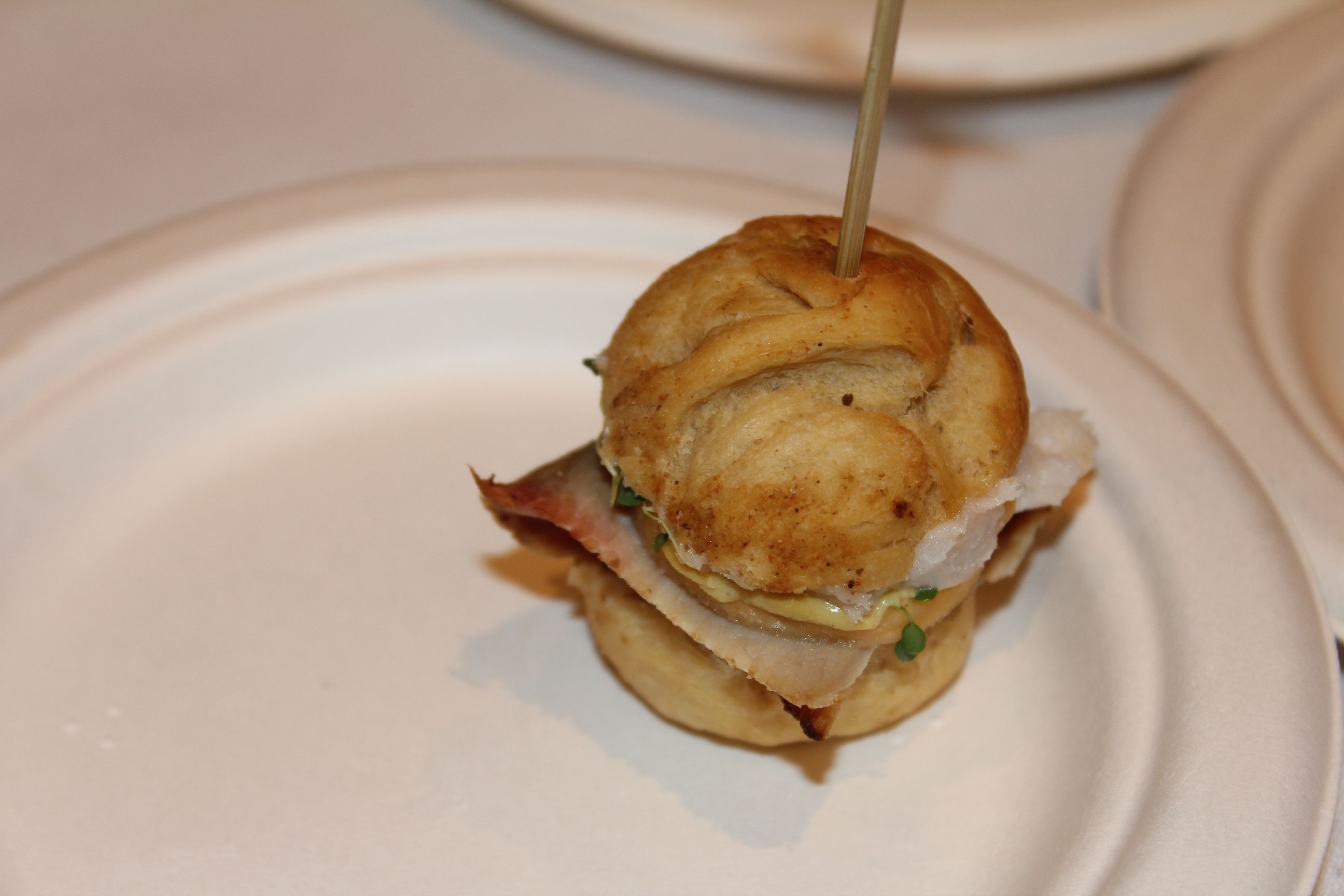 Chef Lauren Hirschberg, Craftbar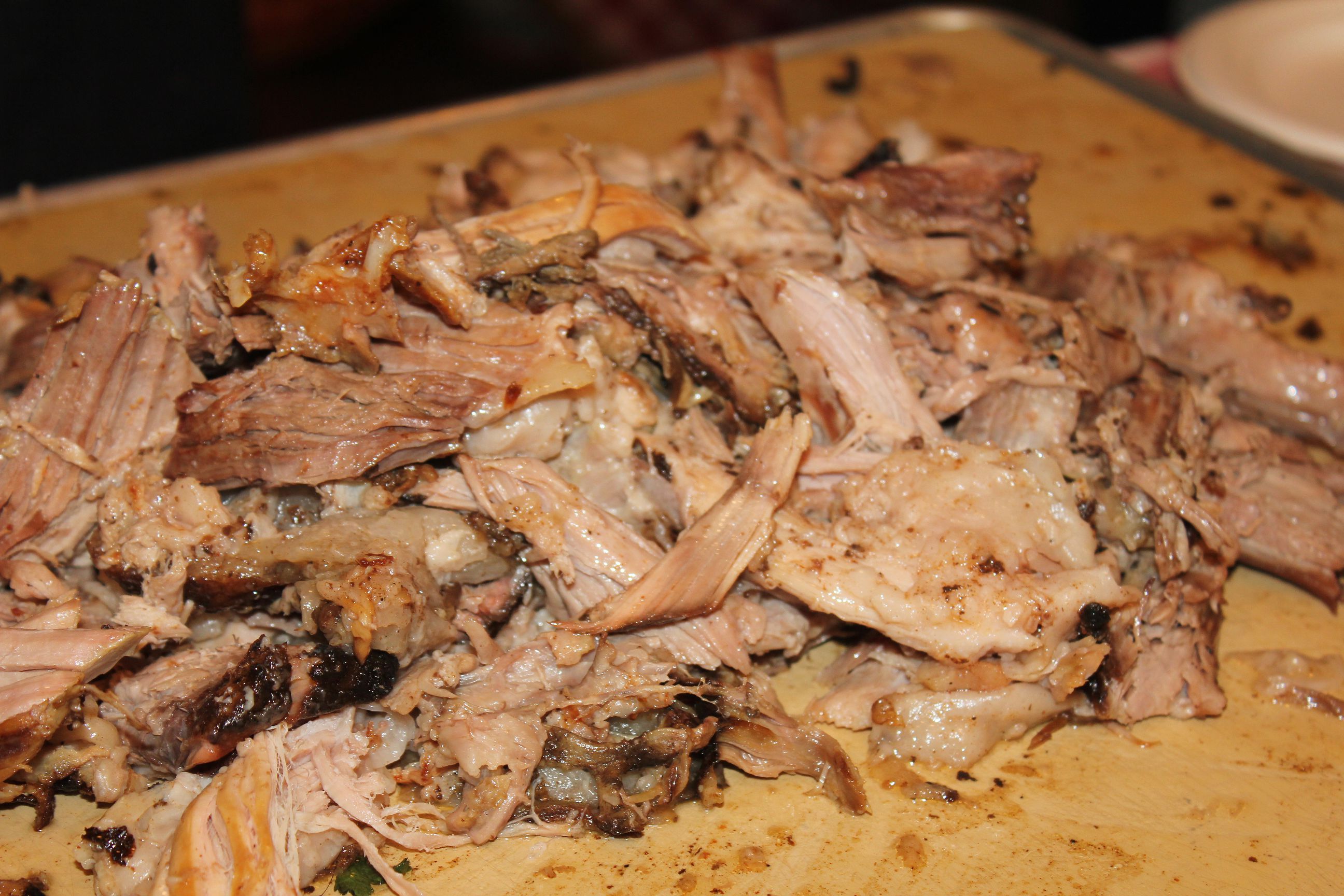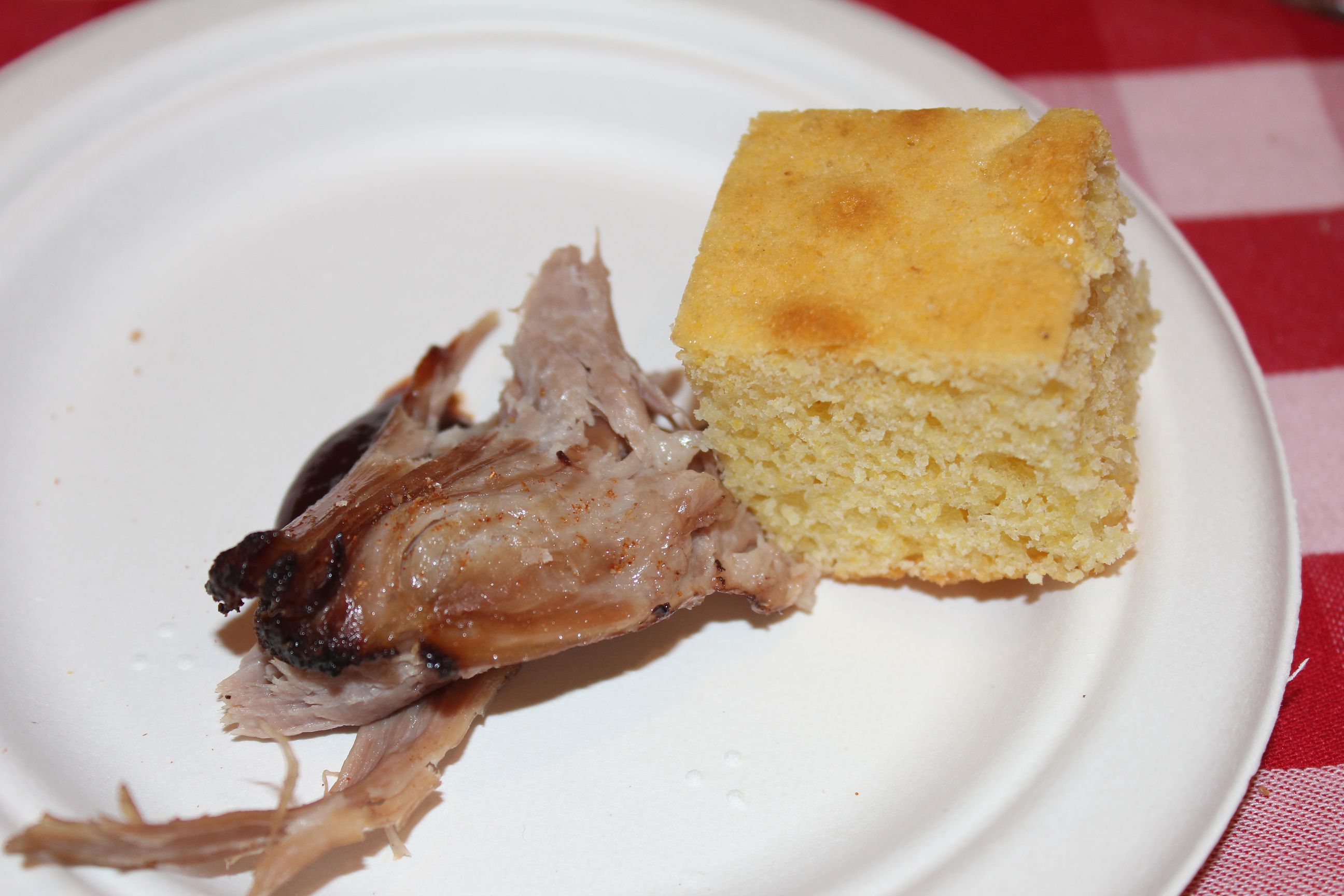 Chef Michael Toscano, Perla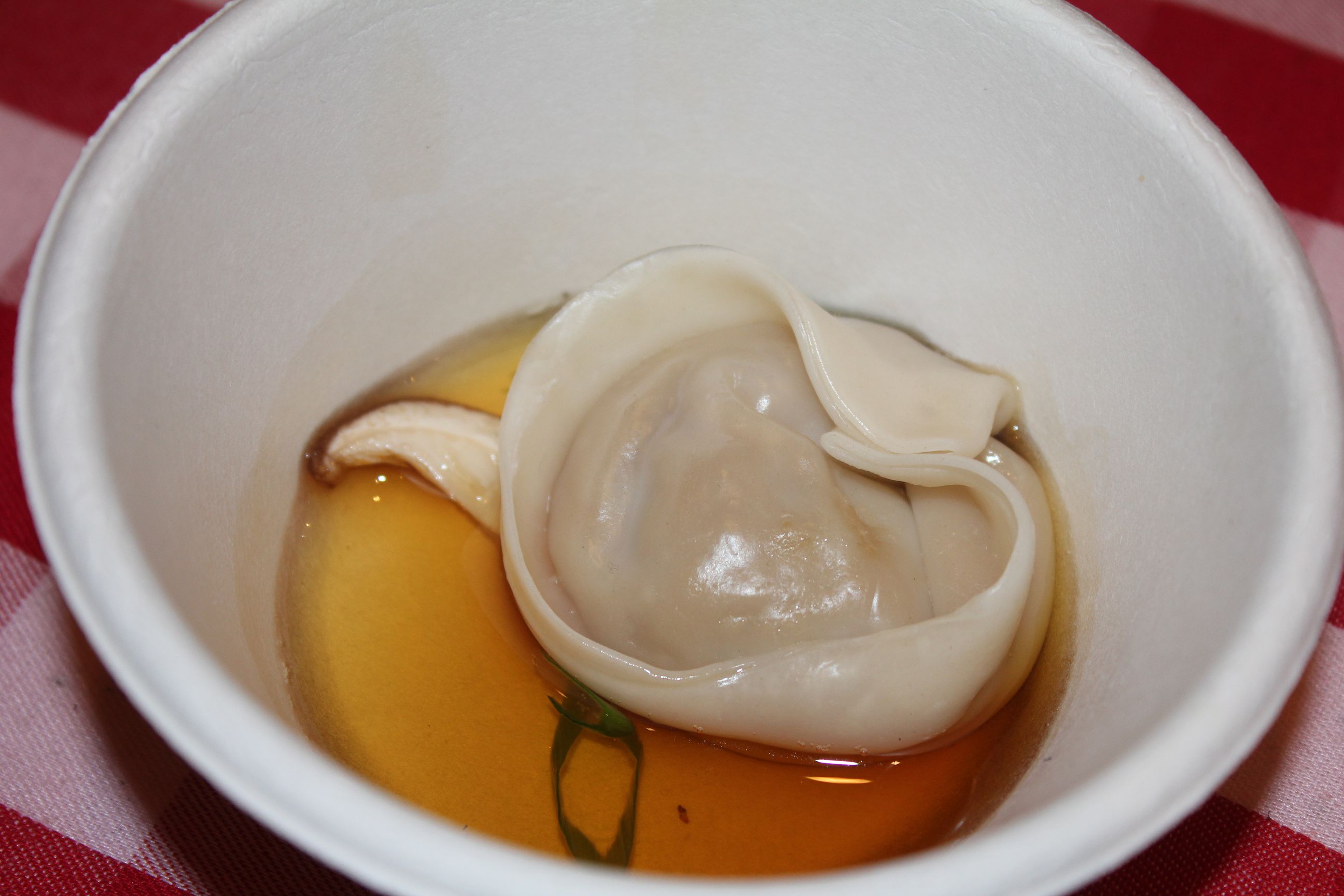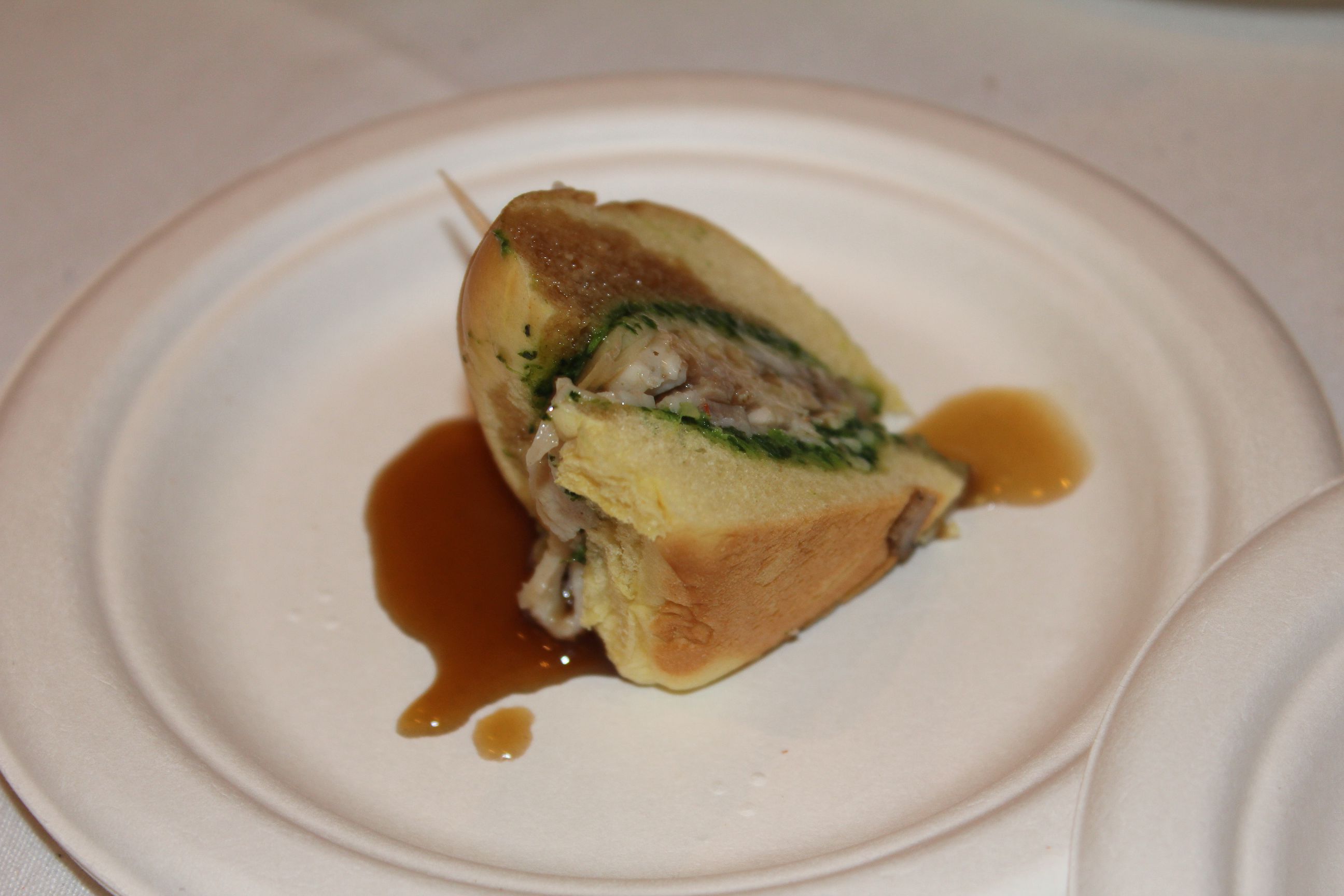 Chef Frank Langello, Babbo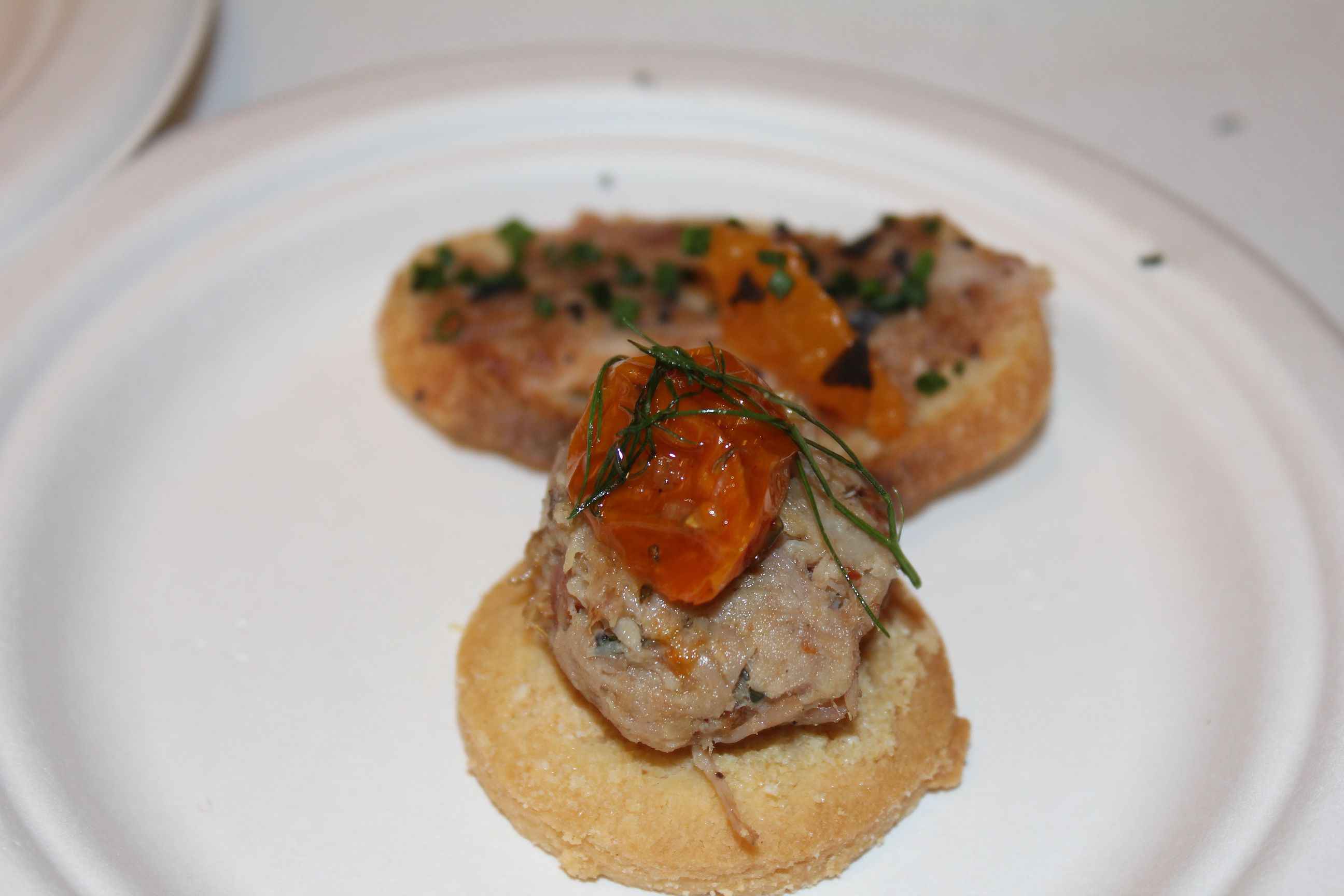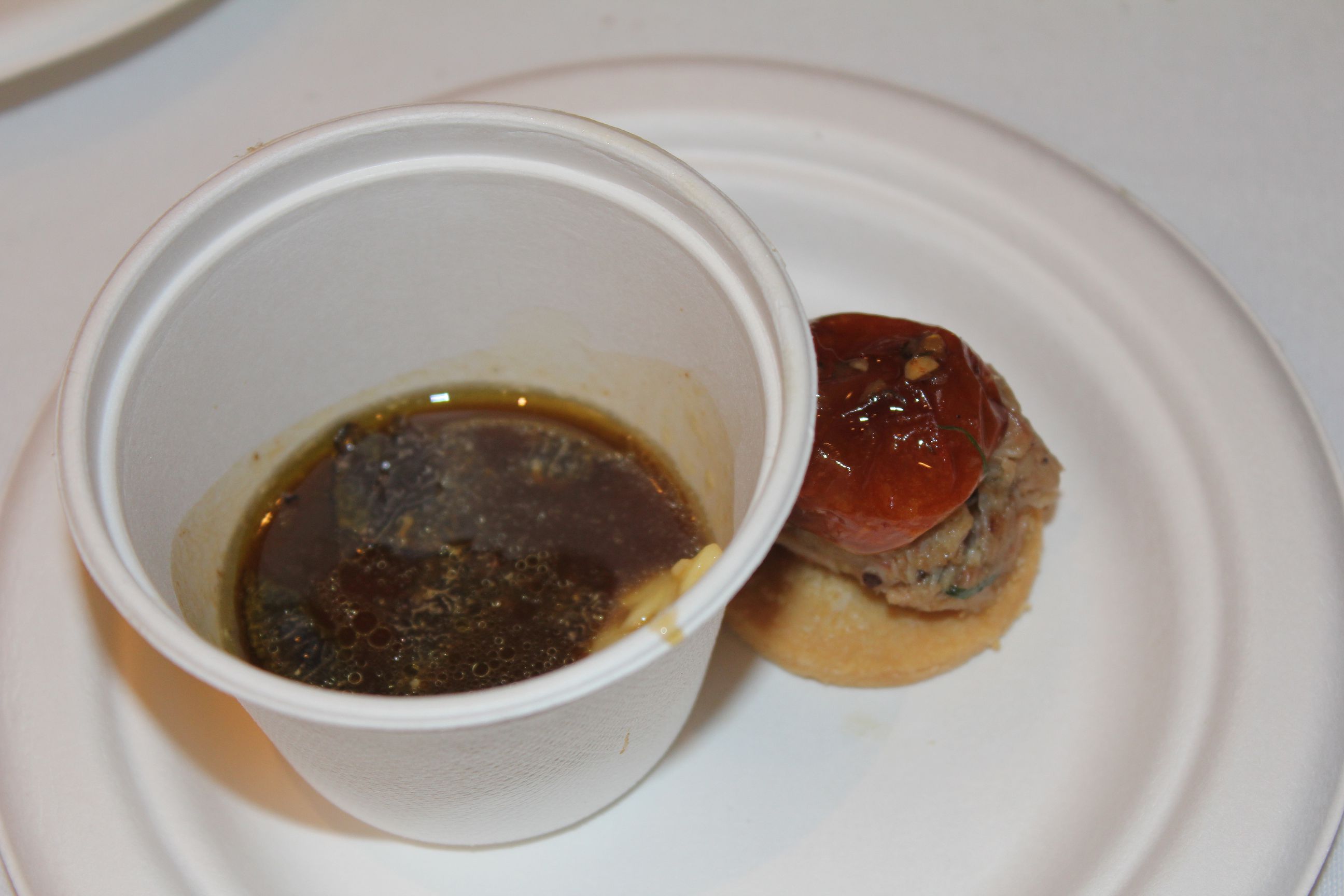 Related Articles
Share
About Author
(1) Reader Comment