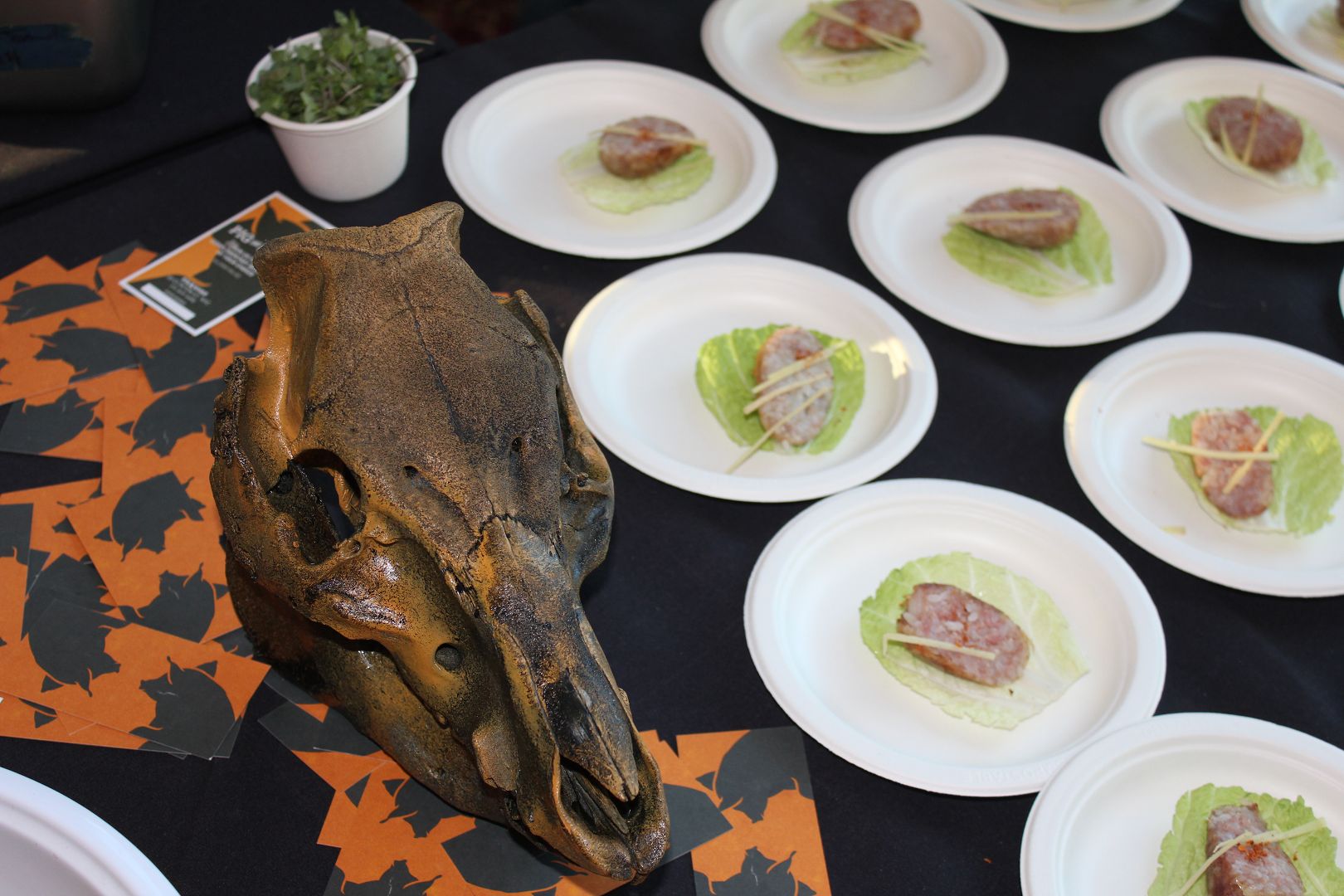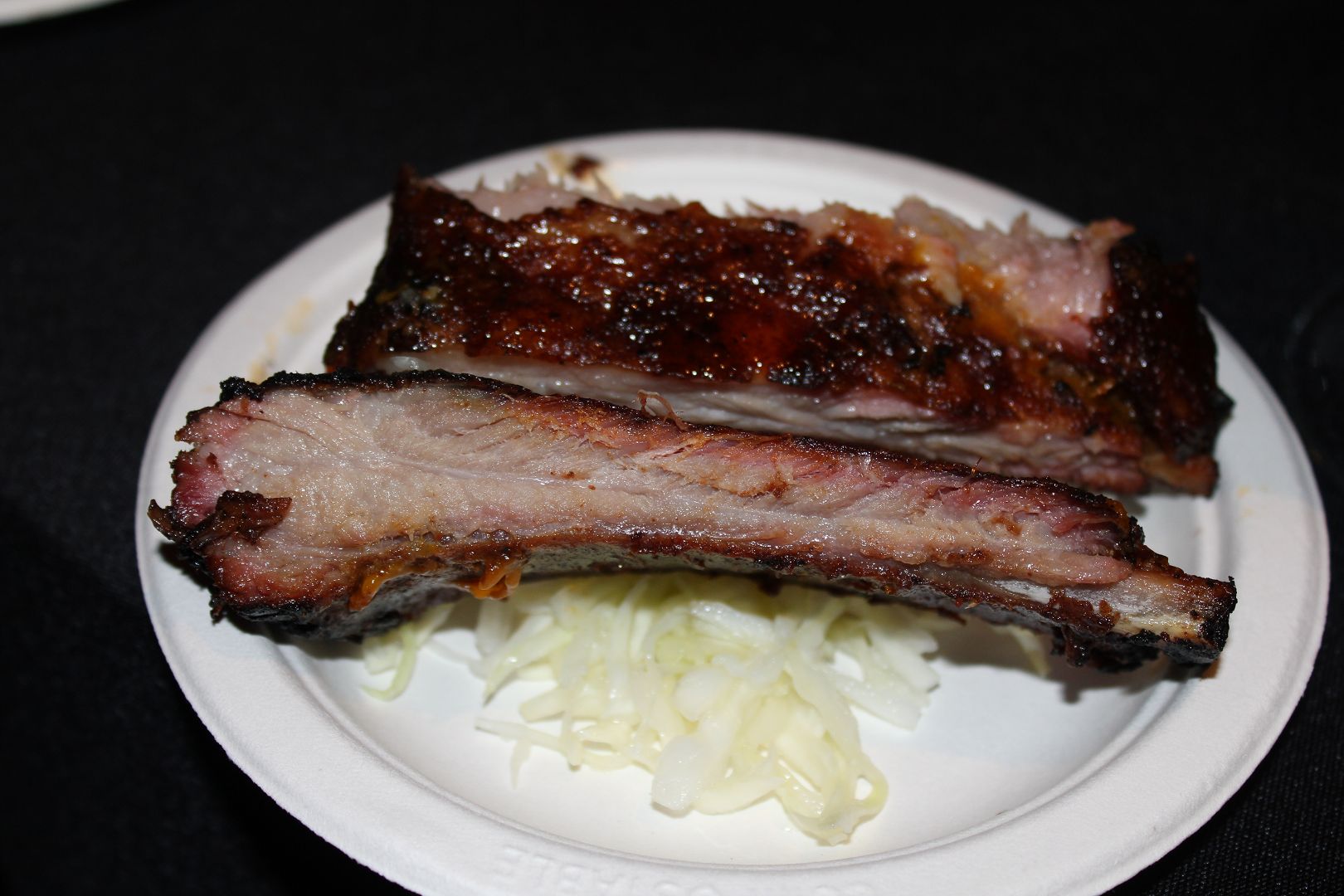 Any meat eater in the New York area should have Sunday, January 26th circled on their calendars. For the 6th consecutive year, the COCHON555 tour returns to Manhattan, bringing with it some of the City's most innovative chefs in a friendly competition of culinary supremacy. With a slew of changes in store for the 2014 event, hungry attendees are in for what's certain to be the finest COCHON event yet.
But what is COCHON555? On one special afternoon a year, each of five distinguished participating chefs are given carte blanche and an entire 200 pound hog to utilize in creating six distinctive dishes for hundreds upon hundreds of meat lovers. Using a snout to tail cooking philosophy, literally every inch of the pig is in play and as such, guests can expect tastes that they've never been able to experience before from some of the New York restaurant scene's most masterful hands – Frank Langello (Babbo), Seamus Mullen (Tertulia), Michael Toscano (Perla), Lauren Hirschberg (Craftbar) and David Standridge (Market Table). The winner of the evening as selected by the judges on hand, will move on to compete in the Grand Cochon at the Food & Wine Classic in Aspen, Colorado this coming June.
Aside from the competition among chefs, the "Punch Kings" Competition brings five local bartenders into the ring for a bourbon based blowout. Other highlights include "The Goose Nest" pairing Hudson Valley Foie Gras with Goose Island Beer Co. beers, a Prosciutto di Parma sampling station featuring aged prosciuttos from 14-30 months, different wines and cheeses, and our favorite – a "Perfect Manhattan Experience" that allows hand crafted cocktails using a variety of different vermouths and whiskeys, created to your liking. It's a more refined event than you're probably used to, but brings some of the year's most delectable swine-filled eats into one place for four fun hours.
This year, the event moves into the posh Ritz-Carlton New York, Battery Park for the very first time- a testament to the class that goes into hosting such an incredible tasting extravaganza. Speaking of hosting, LocalBozo.com sat down with COCHON555 founder Brady Lowe to chat about the planning and execution that goes into pulling off such a successful event year after year. You can learn more about what to expect from this year's COCHON555 event below, but make sure to head over to COCHON555 now and secure your tickets before they sell out. Because if last year's day of 'pigging out' was any indication, there won't be any left on game day.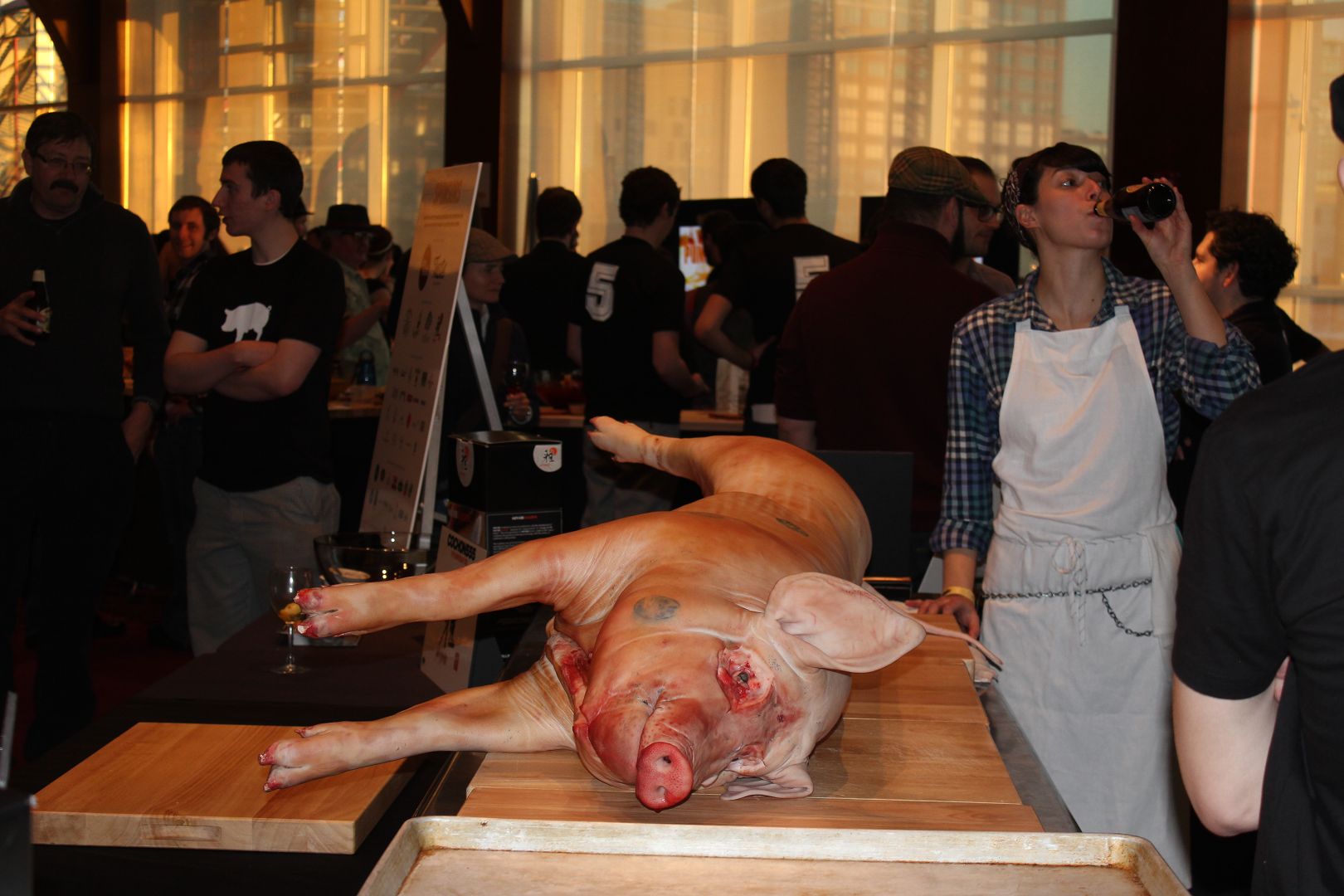 LocalBozo.com: Every January, New Yorkers eagerly anticipate the return of the COCHON555 event to our area.  Let's first start with conceptually how the event began and how it's grown to this point.
Brady Lowe: Cochon began six years ago when I noticed there was no active promotion for the eating of heritage breed pigs. I met amazing farmers who raised these animals and they had no idea how to meet chefs. Farmers markets were just starting, the good food movement was not developed, and we needed an event to showcase these great food champions. I had an idea to host an event where five chefs each compete with one whole pig from a different farm, and then I noticed there were different breeds, just like different grape varietals, very specific to the grower and region.
LocalBozo.com: Where is the COCHON555 name derived from?
BL: The original name was Amuse Cochon, like Amuse bouche, to entertain the mouth; this was to entertain the pig. Then people had a tough time saying Amuse Cochon, so I changed the name to reflect the tagline and format of event, 5 chefs, 5 pigs, 5 winemakers. Cochon is French for pig.
LocalBozo.com: The 2013 event featured 5 different female chefs.  This year, you've culled chefs from some of New York City's most esteemed restaurants.  Can you describe the process of selecting which chefs will participate year after year and how were the luminaries like Seamus Mullen, Lauren Hirschberg, and Michael Toscano for instance selected this year?
BL: They were selected based on their enthusiasm for supporting good food at their restaurants. They know whole pig, they have sick talent and they all represent different kinds of cuisine. It's an honor to have them cooking whole pig at the event; it should be a very flavorful afternoon.
LocalBozo.com: The 2014 event emanates from the posh Ritz Carlton hotel, a changeover from last year's on the waterfront at Chelsea Piers- talk about the change in venue and what attendees can expect from this year's event as opposed to last year's.
BL: The waterfront is always nice, but this year we are super excited to finally have a Host Venue & Official Hotel Partner. The Ritz-Carlton New York, Battery Park is an amazing property. Guests can expect amazing service from the ladies and gentleman of The Ritz-Carlton. It's a first class hotel, and the amenities will be noticeable. We are also very excited to have a host chef- James Dangler is an amazing chef, and when you have star talent like that taking care of the chefs, you can taste it in the food. Everyone is just super relaxed and happy to be working together.
LocalBozo.com: Similarly, the collection of those selected to be judges this year are some of the most highly regarded in the New York culinary scene- how were these folks selected?
BL: 90% of the judges this year have cooked COCHON 555 NYC in the past. They are all past chefs who have cooked, friends of the tour, or champions for heritage breed pig farmers. It's always an honor to have such a good support system in New York City.
LocalBozo.com: This is the 6th Annual COCHON555 event- what's historically been the biggest challenge in pulling this event off that guests might underestimate?
BL: The logistics of the tour is overwhelming. It might seem fun, but it's always a challenging to pull off each event and balance everyone's experience from invite to exit. Each year we try perfect the logistics so it's a better system for everyone, and that has been the challenge for me – making everyone happy.
LocalBozo.com: Each chef is given a 200 pig with which to work- are the pigs sourced from the same place year after year and what's the most important characteristics in finding a farm to provide each hog?
BL: Each year we try to work with new farmers and introduce them to the market. It's important to find a farmer who wants to come to the event, who is raising the animals responsibly with purpose and passion, and lastly they appreciate the customer as much as the land. It's very important to listen to your clients' needs and wants.
LocalBozo.com: There is sure to be a ton of great food and some fantastic drinks as there are year after year- especially the excellent Perfect Manhattan Experience- what else is in store for guests that might be a surprise or perhaps something they aren't expecting?
EH: We are hoping for the RUM CART to debut in NYC, not sure if it will happen, but my fingers are crossed. Additionally, we launched Punch Kings and the Mezcal Bar last year in NYC, but it has been perfected so guests can expect to experience both of those items. Making its debut this year is the Ham Cam, guests will sample different ages of Prosciutto di Parma ranging between 14 and 30 months, sliced by a roaming Berkel and by hand off a bone-in leg. Also, TarTare Bar is going to be in full swine, with great grass-fed beef from Creekstone Farms. We have Jeni's Splendid Ice Cream as the dessert partner, an awesome addition featuring custom flavors for the event. Lastly, my favorite is going to be the 6th pig, which we call family meal. It's the showcase that happens on the center of the floor. The last two years we did a Heritage BBQ theme, this year, its Late Night Asian Speakeasy, and my man Corwin Kave (formerly of Fatty Crab) is cooking it up. He is even thinking about revisiting the single dish he won with back in 2009 at my first ever COCHON555 in NYC.
LocalBozo.com: Is there anything else you'd like to leave for the readers of LocalBozo.com?
EH: In 2014, ticket buyers are invited to enter to win a VIP package to Rioja Wine & Tapas Festival in New York City. This is an exciting new event we are producing in NYC on May 3rd. Expect the best Rioja winemakers, top chefs cooking amazing tapas, and lots of other amazing surprises. Also, everyone is welcome to sign up online to win a trip to Heritage BBQ in September, more than $3,000 in prizes from partners, including a Smart-Scoop Ice Cream Maker from Breville, a $1000 bottle of Reserve Bourbon from Breckenridge Distillery with invite to be a Punch Kings Judge and 2 VIP tickets to Cochon555.
- Jane Van Arsdale
Related Articles
Share
About Author
(0) Readers Comments