Despite this beginning of month surge in temperature, the degrees are bound to drop, the sun will wake up a little bit later in the day and before you know it you'll be planning out your Halloween costumes and your holiday plans. But we've still got 31 exciting days to get through in New York City and October is as good a month as any to get out of your house and take on some of the best things that our city has to offer, before the weather gets too chilly. So slap on a seasonal jacket and check out our list of October events now.

October Events in New York City: Where You Need to Be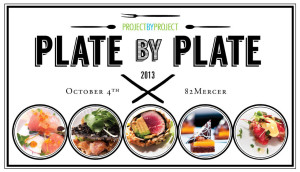 Date: Friday, October 4th, 2013

Event: Plate By Plate

Place: 82 Mercer

Cost: Regular Admission- $175; VIP – $300
The Scoop: More than 500 lovers of food and wine will converge upon 82 Mercer's massive space for one of the fall's most anticipated annual tasting events. Plate By Plate will offer silent auction items alongside outstanding food and beverage samples in a three hour experience like none other. This year's event features New York City restaurants like Blue Smoke, Cherry, Yerba Buena Perry, Edi & the Wolf, and Blue Ribbon Sushi to name a few, alongside purveyors like Sapporo, Johnnie Walker, and Tito's Handmade Vodka. Ultimately, the unique event benefits Project by Project, a national volunteer organization of social entrepreneurs that are focused on raising awareness and advocacy of Asian American non-profits. The cause is worthy; the participants are notable; the event- destined to be memorable.
Date: Friday, October 4th – Sunday, October 6th

Event: Identita New York

Place: Eataly

Cost: $125 – $200
The Scoop: For the 4th consecutive year, the International Chef's Forum called Identita Golose returns to Eataly for three days of demonstrations and workshops hosted by some of Manhattan's finest culinary masterminds, paired with some of the most notable chefs from Italy. Headlined by two All-Star Chef dinners, one prepared by Mario Batali, the other by Lidia Bastaniach, there are plenty of opportunities to mingle and meet some of your favorite celebrity chefs. And most importantly perhaps – attendees are treated to actually taste the fare being prepared. Seminars feature the likes of Esca's Dave Pasternack, Chef Daniel Boulud, Porsena's Sara Jenkins, and Atera's Matthew Lightner to name a few, with each session preparing a dish focused on simple ingredients- eggs, rice, tomato, fish, cheese, pasta, and rice.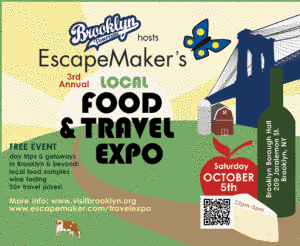 Date: Saturday, October 5th, 2013

Event: EscapeMaker's Local Food and Travel Expo

Place: Brooklyn Borough Hall

Cost: FREE

The Scoop: Head on out to Brooklyn for this (gulp) truly free event that encourages you to getaway while also exploring the best that the City has to offer. EscapeMaker returns with their 3rd Annual Local Food and Travel Expo- this year emanating from Brooklyn Borough Hall. There'll be a ton of getaway prices and door prizes, along with dozens of eats from Dinosaur Bar-B-Q, Stinky Bklyn Cheese, Kelso Beer Company, Francesca's Bakery, Brooklyn Winery, and a ton more! There are going to be stands from New Jersey, New York, Pennsylvania, Vermont and much more, offering ways to enjoy the best places to visit in the northeast. Tickets are limited, but they're also…FREE!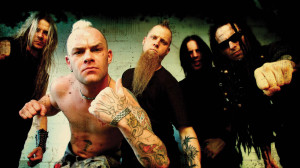 Date: All Month Long

Event: Concerts Concerts Everywhere

Place: Varies

Cost: Varies

The Scoop: Get ready for a slew of shows all October long. We begin Wednesday, October 2nd as the boys from Phoenix take over the Barclays Center with support from The Vaccines. Thursday, October 3rd, Steely Dan takes over for a few nights at The Beacon Theatre performing The Royal Scam along with a select couple of hits for, you know, less than diehard fans. If you read this site, you know we went wild for Marky Ramone's Blitzkrieg with Andrew W.K. on vocals. Well the duo is back with all the hits of The Ramones to boot- this time at Irving Plaza on October 5th. No band has exploded over the last few years like The Weeknd (no E), and they're back in Manhattan on October 7th at Radio City Music Hall. Meanwhile, on October 9th, catch Ra Ra Riot with support from Caveman and Cayucas at Terminal 5, while rock legend Ginger Baker mans the drumkit without Cream for a few nights at The Iridium beginning the same night. And if that's not enough, catch Sara Bareilles in an almost sold out appearance at Radio City Music Hall on October 9th as well. Thursday October 10th, The Naked and Famous take hold of Terminal 5 while Two Door Cinema Club take center stage at the Manhattan Center's Hammerstein Ballroom. Five Finger Death Punch explodes at the Best Buy Theater on Saturday night October 12th followed by Brian Wilson and Jeff Beck at the Beacon Theatre on October 15th and Selena Gomez at the Barclays Center on October 16th. Perhaps the only time those artists will share a sentence together. Also on October 16th, country crooners The Band Perry take on Roseland Ballroom while Pearl Jam opens a two night sold out stint at the Barclays Center on Friday, October 18th. Pop rock returns as Fitz & The Tantrums and Capital Cities hit Roseland on October 23rd, before (hey hey hey) Robin Thicke headlines GQ's 'Gentlemen Give Back Concert' at the Highline Ballroom. The Black Crowes begin a couple of big nights at Terminal 5 on October 24th and The Wanted (10/26) and Drake (10/28) close out the month in style at Roseland and the Barclays Center respectively.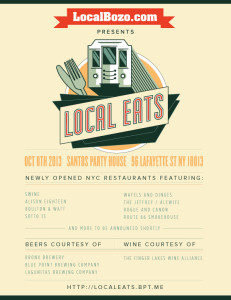 Event: LocalBozo.com Presents "Local Eats 2013″

Place: Santos Party House

Cost: $45 General Admission; $55 LocalBozo.com VIP

The Scoop: Weeks of anticipation finally culminate with LocalBozo.com's first food event "Local Eats," featuring 8 newly opened NYC restaurants, and two hours of unlimited beer, wine, and spirits for under $50. We will be featuring restaurants like Swine, Alison Eighteen, Wafels and Dinges, Rogue and Canon, Boulton & Watt, Sotto 13, The Jeffrey/Alewife, and the soon to be opened Route 66 Smokehouse. Drink beers courtesy of The Bronx Brewery, Lagunitas, and Blue Point, red and white wines from the Finger Lakes, and all the spirits you can handle. We'll also host a silent auction with 100% of the proceeds set to benefit KEEN New York. The food menus are just about set and the drinks are on ice. Grab your tickets right now and help support the work we're doing here at LocalBozo.com.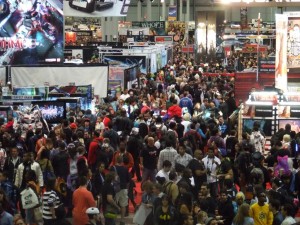 Date: Thursday, October 10 – Sunday, October 13th

Event: New York Comic Con 2013

Place: Jacob Javits Center

Cost: Varies

The Scoop: Calling all nerds. Calling all nerds. You're Christmas is here. Summarizing everything that this year's New York Comic Con has to offer attendees in the space of a paragraph is about as impossible as listening to Capt. Jean-Luc Picard reading a captain's log without laughing. Just understand that there is more to do in the span of this weekend than you can even fathom- for fans of niches like comic books and cartoons to fans of pop culture phenomena like The Walking Dead. You'll find people dressed in the most intricate costumes that you've ever seen in your life while spending hundreds of dollars on nostalgia. And it's all great. Featured guests this year include BJ Novak (The Office), Bobby Moynihan (SNL), Chloe-Grace Moretz (Kick-Ass), David Duchovny (The X-Files), Edward Burns (Mob City). Kellan Lutz (Twilight), Kristin Bauer (True Blood), Kevin Smith (Mallrats), and giants like Sylvester Stallone, Sigourney Weaver, and William Shatner. Get all the details here and now!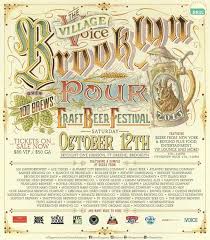 Date: Saturday, October 12th

Event: Village Voice's Brooklyn Pour

Place: Skylight One Hanson

Cost: $50

The Scoop: Listen, if you're reading this site, you have to have some affinity for New York's craft beer scene. The Village Voice hosts a couple of events each year that blow the roof off of the rest of them and this year's Brooklyn Pour is poised to be no different. Name a brewery and they'll be there. Taste distictive pours from ones you likely never have enjoyed previously like Wolaver's Fine Organic Ales, Harlem Brewing Company, Brewery Timmermans, Breckenridge Brewery, and Three Heads Brewing. Couple those with the likes of Brooklyn Brewery, Captain Lawrence, Harpoon, Kelso, and Lagunitas to name a few, and you won't leave sober. We promise. Grab your tickets now and enjoy a fun afternoon with food, DJ sets, and even interactive beer talks kicking off at 3pm.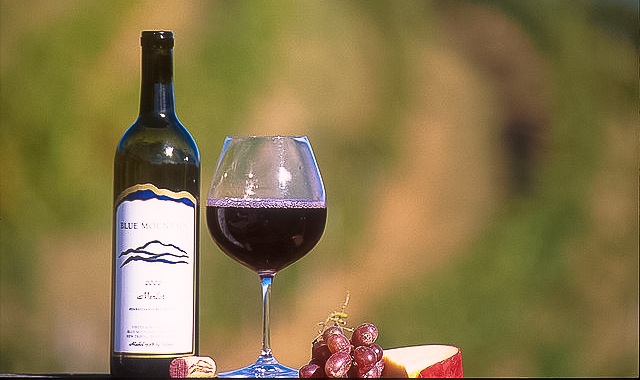 Date: Thursday, October 17th 2013

Event: Fall Food and Wine Festival

Place: Metropolitan Pavilion

Cost: $95

The Scoop: Okay now stay with me. Yes, the Food Network New York City Wine and Food Festival begins on the same night, but this one night event is a different animal altogether. Combining more than 30 restaurants with 10 different drink and cocktail brands, the Fall Food and Wine Festival is a one stop shop for everything NYC. Plus with live music courtesy of Brooklyn's Nathaniel Center Trio, the backdrop will be filled by live jazz music. Enjoy food from Bourbon Street, Tommy Lasagna, Mi Casa Es Su Casa, Agozar, Daisy May's BBQ, Spice and more. And to boot, booze from Founders, Munchen, McKenzie's Hard Cider and much more. It's bound to be a heck of a night, celebrating local businesses.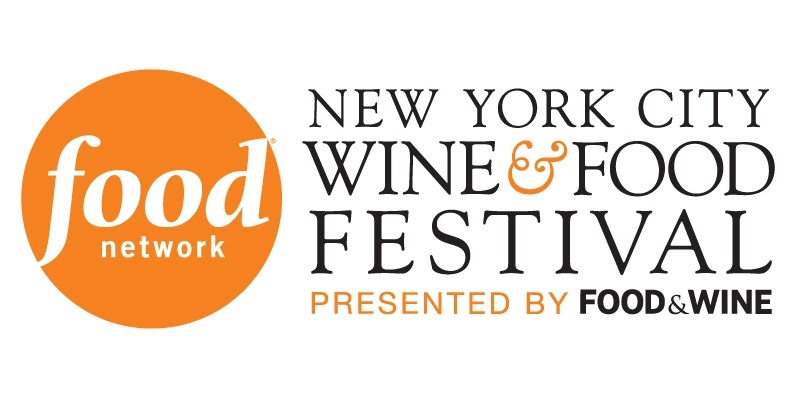 Date: Thursday, October 17th – Sunday, October 20th, 2013

Event: Food Network New York City Wine and Food Festival

Place: Varies

Cost: Varies

The Scoop: The biggest and most highly anticipated food event of the year is back this October and it's better than ever before. The Food Network New York City Wine and Food Festival returns with every imaginable chef hosting some kind of event all over town. Again, you'd be better served to check out everything their website has to offer for full details, but you can be sure we'll give you the highlights here. Experiences are exclusive, certainly but also be prepared to shell out some clams. The event opens Thursday highlighted by "Rockin' Cuisine" hosted by chef Bill Telepan and North Carolina Chef Andrea Reusing at Convene ($250), and the sold out "I Love New York: Ingredients and Recipes" event ($225) hosted by Daniel Humm and Will Guidara. Friday, good lord, it's the "Blue Moon Burger Bash" ($225) hosted by Rachel Ray (last year's event was absolutely incredible), Thrillist's "Barbecue & The Blues" ($125) with Chef Robert Irvine, "Chicken Coupe" hosted by Whoopi Goldberg ($200), and "Rockin' Dumplings and Rollin' Sushi" ($150) hosted by Masaharu Morimoto. Not enough? Saturday, enjoy the "Greenmarket Brunch" ($150) hosted by Geoffrey Zakarian, the "Grand Tasting" hosted by Shop Rite ($175)- a massively wonderful and spacious event that takes hours to walk through completely, "Jets + Chefs: The Ultimate Tailgate" ($125) hosted by Joe Namath and Mario Batali, "Tacos & Tequila" ($225) hosted by Bobby Flay, and the Martha Stewart "Cake Decorating Master Class" ($250)- some of which have already sold out. Sunday ends the fest in style with Dale Talde's "Dim Sum Party" at Buddakan ($125), Morimoto's "Master Sushi Rolling Class" ($200), and finally The Lobster Place's "Oyster Bash" hosted by John Besh ($135). Wowza. My mouth is watering just thinking about them but the whole festival helps to benefit the Food Bank for New York City.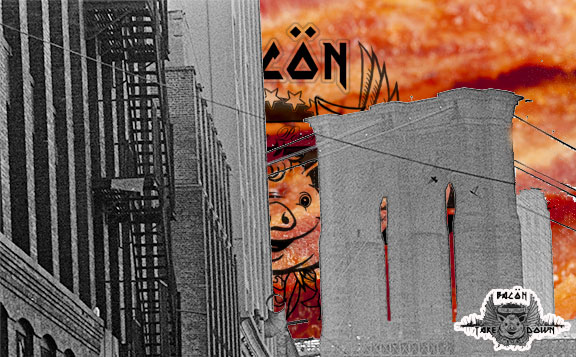 Date: Saturday, October 19th , 2013

Event: Brooklyn Bacon Takedown

Place: The Bell House

Cost: $75 General Admission; $125 VIPs

The Scoop: It's the 5th Annual "Brooklyn Bacon Takedown" as ringmaster Matt Timms bring swine filled supremacy back to The Bell House. For just $15 you can sample some truly awesome concoctions made from some of the borough's finest home cooks. You can be sure that there'll be savory and sweet varieties alongside more traditional bacon infused staples. Best of all though is the chance to taste so many styles while interacting with such a variety of different chefs. It's one of the many annual Takedowns, and it's among Timms' finest efforts.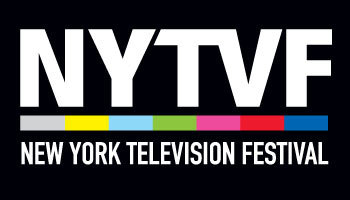 Date: Monday, October 21 – Saturday, October 26th, 2013

Event: The 2013 New York Television Festival

Place: Varies

Cost: Varies

The Scoop: The New York Television Festival for many years has shone a spotlight upon some of the City's most creative and skilled independent creators. Since launching in 2005, the festival has become a staple for artistic development in a showcase of talent through the likes of pilot competitions as well as interactive and enlightening seminars and conversations with some of the industry's biggest players. This year, noticeably absent is the long running "A Long Day's Journey Into Late Night," a favorite of ours focused on writing from shows like SNL, The Daily Show and more. The Festival's highlight this year is "A Very Special Panel with The Chris Gethard Show" on Friday, 10/26 which will be a fun conversation with the comedian's staff and his fans.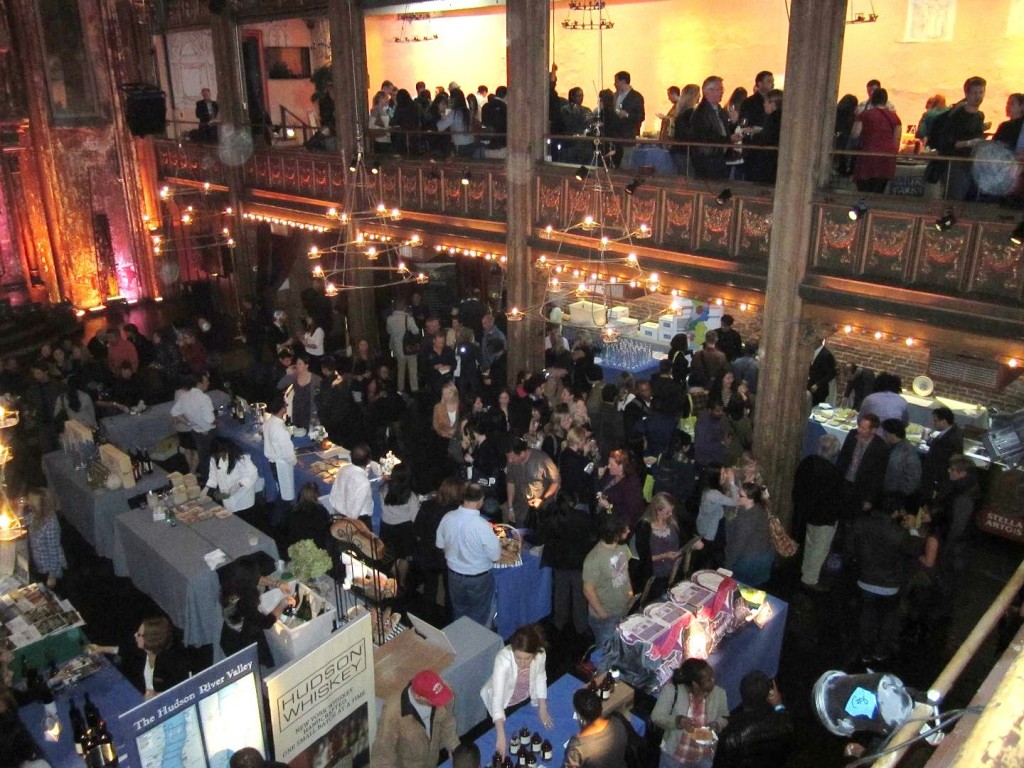 Date: Tuesday, October 22nd, 2013

Event: Edible Manhattan's "Edible Escape 2013″

Place: Angel Orensanz Center

Cost: $55-$75

The Scoop: The magazine Edible Manhattan is no stranger to running fantastic events and this year's "Escape" looks to be more of the same. The "Escape" once again returns downtown to the picturesque Angel Orensanz Center, among the city's finest if not most understated venues. And the selection of tastes comes from all around Manhattan: Bobwhite Lunch and Supper Counter, El Quinto Pino, Kaia Wine Bar, Fonda, Tres Carnes, and Ofrenda alongside Brooklyn Brewery, Wines of South Africa, and Radiant Pig Craft Beers. Plus learn a bit more about traveling to food-based regions of the world from Japan and Portugal to Long Island and the Hudson Valley.

Date: Wednesday, October 23rd – Sunday, October 27th, 2013

Event: The 2013 NYC Food Film Festival

Place: Varies

Cost: Varies

The Scoop: The Food Film Festival actually allows you to taste what you eat on screen. Let me reiterate this point: The Food Film Festival actually allows you to taste what you eat on screen. With 6 distinctive and exciting events, the Festival brings short food related film screenings alongside a plethora of food tastings. Example: Wednesday, 10/23′s "The Kings of BBQ" features two films and serves a BBQ Brisket Dinner and sides, Pastrami, and a southern dessert bar. Plus our pal The Rev serves up beers from Warsteiner, the official import of The NYC Food Film Festival. Other events include "The Art, Craft, and Inspiration Behind Great Food and the Wine of Michel Chapoutier," and even "The Food Porn Party," whose graphic is a gentleman eating a loaf of bread like a phallus, on Saturday 10/26. Coupled with a late night food Burlesque Show, there will be a fondue lounge and a bunch more to taste and be announced.
 - Jane Van Arsdale
Related Articles
Share
About Author
(0) Readers Comments