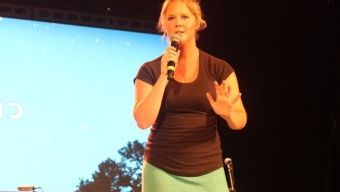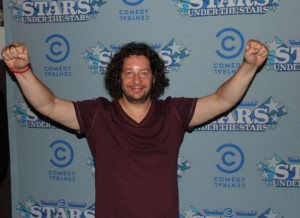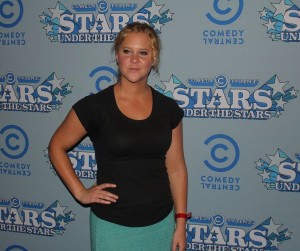 For two full hours Wednesday night, thousands of fortunate New Yorkers were treated to an outdoor evening of laughs courtesy of some of Comedy Central's most notable comedians. Central Park's Rumsey Playfield would transform into 'Comedy Central Park' on this night for an event titled "Stars Under the Stars" featuring five of the country's youngest and funniest joke-tellers. And with tickets free of charge, area residents were treated to a slew of performances that filled the open air setting with raucous laughter. 
A brief batch of rain poured down over Central Park less than an hour before show time, but guests in attendance would not be deterred from coming out in droves. Fortunately the rain allowed the humidity to dissipate for a bit, allowing the crowd to comfortably settle in to the alignment of white folding chairs provided and an assortment of picnic blankets they were able to bring inside. "Stars Under the Stars" would be hosted by oversized funnyman Gabriel Iglesias of Comedy Central's "Stand Up Revolution," who would formally open and subsequently pace the show between comedians, even performing an extended set at the very end of the night as the show concluded a bit on the earlier side.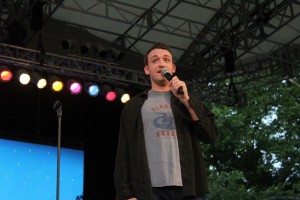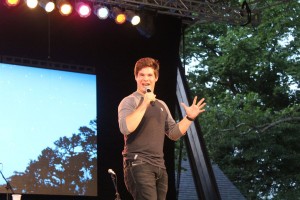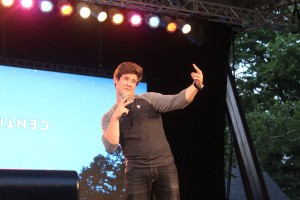 Prior to Iglesias' arrival and rousing ovation, comedian Dan Soder was out first to warm up the anxious audience. Despite his abbreviated set time, the deep voiced Soder's deadpan delivery proved to be a revelation, offering a small glimpse at what appears to be a bright future for the young comedian. Out next was the fresh faced Adam Devine, familiar to most from Comedy Central's "Workaholics" and his leading role in the film "Pitch Perfect." Devine spent much of his set talking about the struggles of being recognized by fans on the street and talking to his cup of beer, after each punch line remarking 'stupid,' to almost reassure his sense of disbelief that the crowd was laughing at his jokes.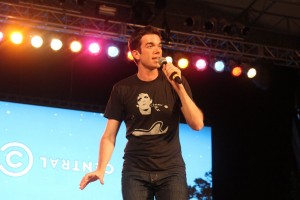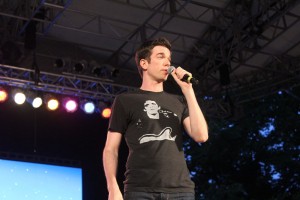 While the headlining comedians certainly have more name recognition, no one's star shined as bright during "Stars Under the Stars" than Saturday Night Live writer, and rumoured replacement for Seth Myers on the Weekend Update desk, John Mulaney. His infinitely intelligent brand of jokewriting and his impeccable delivery had us positioned sideways, overtaken by uncontrollable fits of laughter. From his initial forays in stand-up comedy in 'Murfursburough, Tennessee' to a bout of spilled water on his pants and acting like it's not urine, Mulaney's seamless transition between premises and matter of fact justifications for each joke were both fluid and funny, and which our writing and recapping simply cannot do enough justice. As a behind the scenes voice on SNL Mulaney has shown his penchant for comedic brilliance through the mouths of other actors, but on this night it was on display for all to see.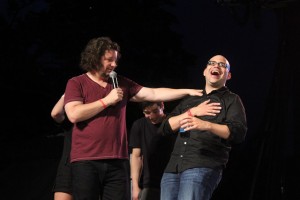 To close the evening out, the last hour was provided by the heavy hitting duo of Jeffrey Ross and Amy Schumer, both veterans of the infamous Comedy Central Roasts and both with their own shows on the network. Ross, known as "The Roastmaster General," delivered all of the shock value based jokes that you'd come to expect from the mop-headed funnyman, who referred to getting throat cancer from cunnilingus a sexual act now known as a 'Michael Douglas.' Ross' no holds barred set brought up ten fans from the audience, some as young as twelve and thirteen, for a fun 'speed roast.' Going down the line, Ross would berate and insult each excited fan to their smiling delight. Although he closed his set playing guitar alongside a band that feel just a bit flat, the ovation given to Amy Schumer upon her arrival to the stage more than made up for it. Schumer's biting blend of shock comedy managed to insult just about every race in attendance, while at times revealing the perils of female insecurity. No topic was off-limit for Schumer, which was no surprise considering the young comedian's track record. Ejaculate. Her own vagina. Pooping. It was all fair game. And it was all wildly funny.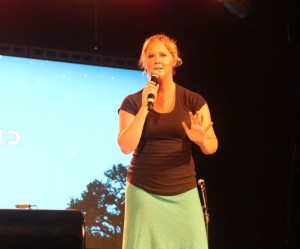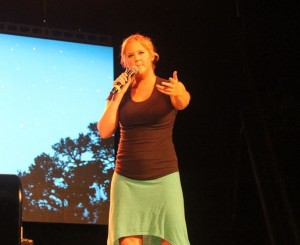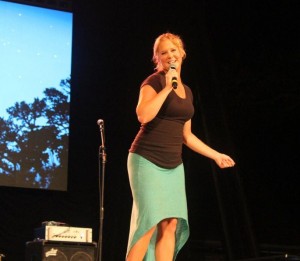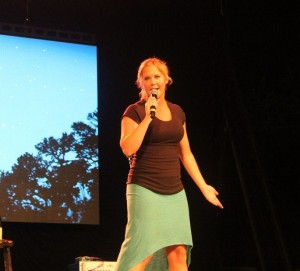 Comedy Central has a knack for discovering the undiscovered, evidenced by the longevity the network has had for developing talent. The collection of comedians at "Stars Under the Stars" reads like a list of modern comedy's elite and the comics themselves surely performed as such. The fact that the show was both outdoors in Central Park and free for guests only added to one of New York City's best experiences of the summer thus far, and certainly one of the most memorable.
– Jane Van Arsdale
Photos from the Comedy Central "Stars Under the Stars" Afterparty at the Empire Hotel Rooftop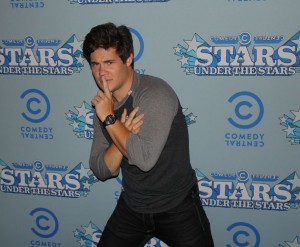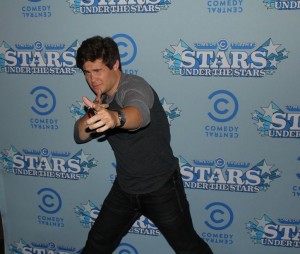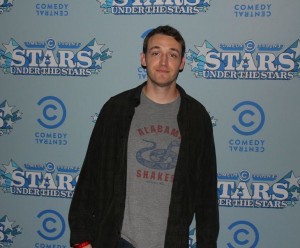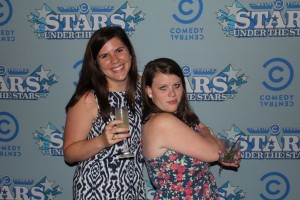 Related Articles
Share
About Author
(0) Readers Comments