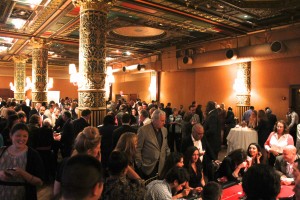 The mission to help build financial literacy for underprivileged students is one of the most fundamental elements in modern education and is a building block of knowledge to be used in everyday life. How many of us would have been better suited to face the challenges of financial independence had we been more prepared in our still formative years? Working in Support of Education (w!se) is a nonprofit organization whose virtues have been previously extolled here at LocalBozo.com for their multitude of different programs aimed at influencing and informing young and underserved people in low income areas with the skills and mentoring necessary for them to positively affect their intellectual maturation. The organization once again returned to the posh Prince George Ballroom on Tuesday night and with the help of some of New York's notable restaurants, hosted their third annual "w!se Chef's Night," with 100% of the proceeds raised benefitting financial education for students in grades 8-12.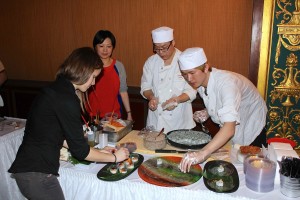 The event's turnout was once again exceptional as guests donning their after work gear filed into the Ballroom's chic event space. Aside from the collection of participating restaurants, "w!se Chef's Night" is always an exciting event because there's simply so much going on. Upon entering, attendees were fixed almost immediately to table after table of exclusive silent auction items ranging from exclusive concerts with great seats and meet and greets to sports and music memorabilia and dining experiences all throughout the City. The sights and smells that filled the ballroom's sprawling main room surrounded one of the evening's main attractions- a professional casino setup featuring everything from craps to blackjack and drew a sizable and excitable crowd, hooting and hollering for every winning hand as if they were in Atlantic City. And the energy in the room only added to the splendor of tastes being doled out by each food purveyor.
As pictures of students that w!se has influenced flashed through a slideshow on a projected screen above the house DJ working the mix, guests paraded from tasting table to tasting table, helping themselves to a smorgasbord of eats courtesy of more than twenty distinctive New York City eateries. Once we grabbed some heavy handed wine pours courtesy of Winebow, we made a beeline for our first stop- Bobby Van's Steakhouse and their savory "Filet on Toast" sample. Atop a crunchy crostini and with a dollop of creamy aioli, the perfectly cooked medium rare cut of filet tore apart easily and the tender meat paired brilliantly with the accompanying flavors. Just mere steps away sat Empire Steakhouse, similarly serving sliced "Filet Mignon" alongside hunks of thick cut "Canadian Bacon." Their side of Empire steak sauce became a deliciously tangy addition to the charred meat offerings.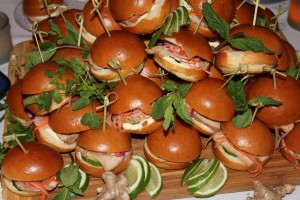 Although steak is normally a favorite of ours, there were a plethora of different cuisines being served up. Murray Hill pizzeria Justino's held their corner of the room spot serving up square slices of their "Grandma Pie" amongst other Italian fare, while Yuba Restaurant's "Sashimi Tartar" infused the rich taste of truffle into its fresh raw fish samples. The dishes that stood out for us as favorites on this evening couldn't have been more different from each other. The small growing outfit of Little Brother BBQ was serving up crispy helpings of fried chicken atop a corn and black bean salad, the entirety of which just ached for a summer day. Each chicken bite was not overly salty as the bones simply became a hanger-on as every hunk of meat was ripped directly from it. Meanwhile the chilled salad garnish could have essentially been served as its own tasty dish. Our runner up goes to the group from MIA san MIA, dishing out plates of cold "Spaetzle" topped with deliciously spiced pulled pork. The beautifully plated dish offered a salty meat meshing effortlessly with the chilled dough, and became our first and only repeat visit of the entire event.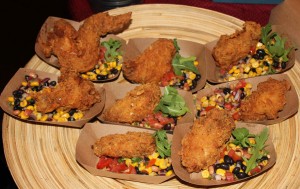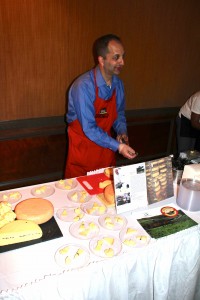 With enough food, wine, and always excellent beer offerings- courtesy of Brooklyn Brewery- the 2013 "w!se Chef's Night" was once again a seamlessly run and wildly successful event for both the organization and those of us fortunate enough to have attended. Although their fundraising efforts for the annual event have come to a close, there are still ways for you to personally get involved in the advocacy and education for the students that truly need your help. Whether you decide to donate your time or a portion of your paycheck is up to you, but even taking a few minutes to check out w!se's website helps to further their cause a little bit more. And let's help to give these kids the support and guidance that we know they'll desperately need.
- Jane Van Arsdale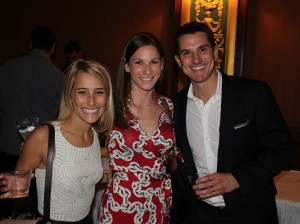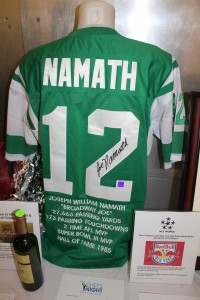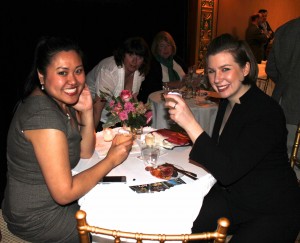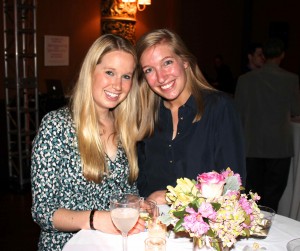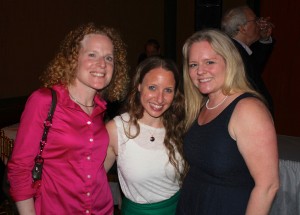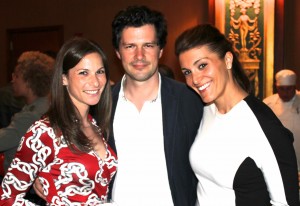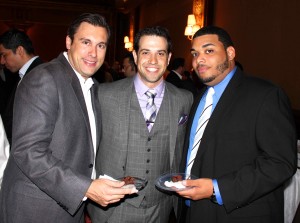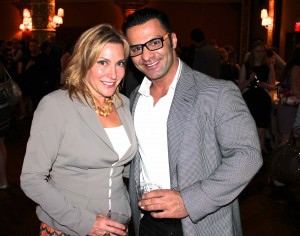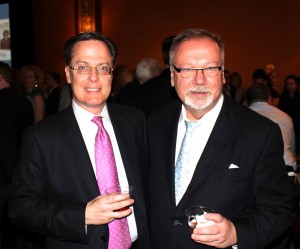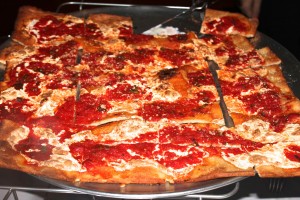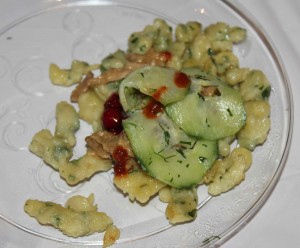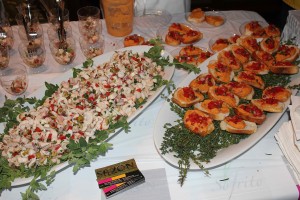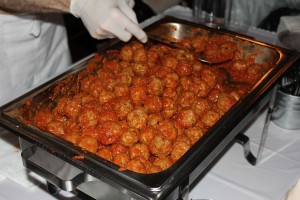 Related Articles
Share
About Author
(1) Reader Comment