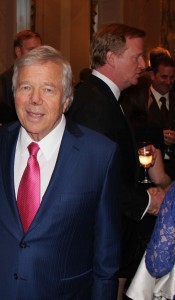 Stars from the world of the NFL and from corporate America descended upon Midtown East's ritzy Waldorf Astoria ballroom Monday evening in celebration of one of our area's most notable philanthropic ventures. Since 1904, Big Brothers Big Sisters of New York City has been at the forefront of the education, mentoring, and advocacy of at-risk youths, working in each borough to become the largest nonprofit of its kind in our City. The process of matching a 'Big' and a 'Little' is overseen by a staff of trained social workers who continue to monitor the growth and development of the relationship and ensure the pair are a suitable fit for each other. With perhaps the organization's most dedicated fundraising event, the "Sidewalks of New York 2013 Awards Dinner" would recognize our community leaders for their selfless efforts, raise a great deal of donated funds to help facilitate the program's continued progress, and shine a spotlight on some terrific kids, greatly assisted by the program's reach.
The third floor ballroom of the Waldorf Astoria was filled with black tie wearing gentlemen and gown donning ladies in celebration of the star-studded affair, shortly after the two roomed cocktail hour kicked off at 6:30pm. With light bites of cheese and crackers and some crudite paired with a basic essentials open bar, guests could be seen schmoozing with the likes of some NFL elite- Hall of Fame wide receiver Lynn Swann, New England Patriots owner Robert Kraft, and even League Commissioner himself, Roger Goodell, who has been an ardent supporter of the organization. Once guests were ushered into the sprawling and majestic dining area of the Waldorf, 2013 emcee and CNN's own Soledad O'Brien welcomed the attending guests, espousing the virtues of the work being done by Big Brothers Big Sisters of New York City. O'Brien, who is an incredible orator, did a fantastic job of making the evening feel equal parts important and special for those of us fortunate to have attended.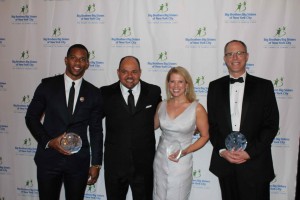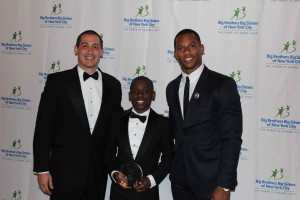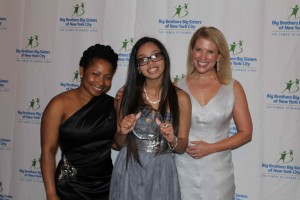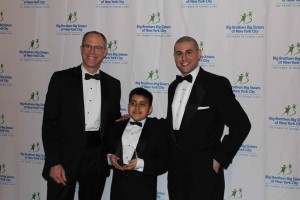 Guests were then treated to remarks from Board President Tawana Tibbs who confirmed that the "Sidewalks of New York" dinner alone would raise upwards of $2.4 million for the organization, and Executive Director Hector Batista, who introduced a short video piece touting the success story of a 'Big and Little' match. Following the served dinner, PepsiCo Chair and CEO Indra K. Nooyi welcomed three different Big Brothers/Sisters and their Littles to present the Corporate Award (Randy Milch, EVP Verizon Communications), the Community Service Award (Author Tina Lundgren), and the Sports Award (New York Giants' Wide Receiver Victor Cruz) to the evening's special honorees. While recognizing the work done by each individual was certainly worthy of tremendous praise, it was the back and forth dialogue between the young presenters themselves that truly made all of us in attendance appreciate how our dollars are helping actual people. For more information on the nonprofit or to make a donation, check out bigsnyc.org.  Or check out our coverage from last year's event here.
- Jane Van Arsdale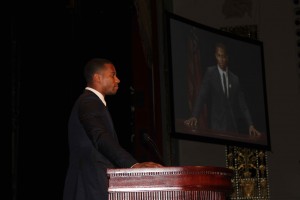 Related Articles
Share
About Author
(0) Readers Comments