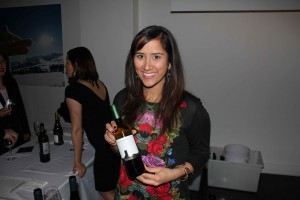 Italy's Alto Adige region is unique in that it sits northeast, bordering the likes of Switzerland and Austria. It's climate near the Dolomite mountains offers up some of the most generous conditions for grape growing and despite being one of the country's smallest regions for growing, it is home to more than twenty different varieties being bred. A small taste of the region descended upon New York City on Thursday evening at the Metropolitan Pavilion's Metropolitan Suite, whose modern open space would play host to the "Alto Adige Grand Tasting." For more than two hours, guests were welcome to taste dozens of distinctive reds and whites, taste some accoutrements, and of course, hob nob about all things vino.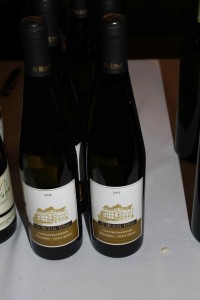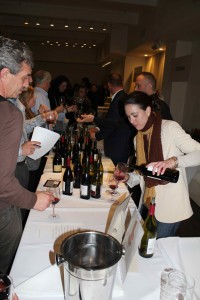 More often than not, wine tastings can truly test one's patience- lengthy lines, snobby drinkers, and snooty pourers can all contribute to a frustrating overall experience. Thursday evening however, was an absolute pleasure. Outstanding varietals aside, the space was not oversold and as such, was an ideal setting for the tasting adventure, giving attendees the necessary room to move around or park themselves at a standalone table. Upon entering the large room, many guests immediately bum-rushed the food station toward the back which housed choice selections of cured meats, creamy cheeses, crackers, breads, and fresh vegetables. But that only gave us the opportunity to pony up to the tasting stations, where we immediately headed for the whites.
All of the Alto Adige region wines featured at the event were affordably priced ($15 – $50) and perhaps more importantly, available in New York City. Cleverly, each table was arranged by its wine variety with multiple selections at each tasting station. We began sipping on Pinot Grigio where we stumbled upon one of our favorite bottles of the entire event – "Colterenzio Schreckbichi 2011," a crisp, full bodied white with floral aromatic notes and a slightly acidic finish. Admittedly, we returned for repeat tastings of the $19.99 bottle, as we schmoozed with the informative wine representative tableside. We similarly enjoyed the ice cold pours of the "Castelfeder 15 2012," another delightful Pinot with summery hints of green apple before a strong, flavorful finish.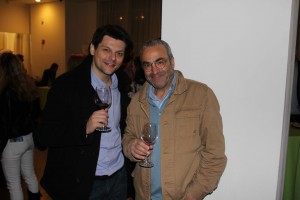 Despite choice pourings of Pinot Nero (Noir), Pinot Bianco, and even Riesling, available at the table listed as "Other White Varietals," we sought out some wines previously unbeknownst to us to get us out of our comfort zone. Schiava, a variety of which we'd never had the privilege of tasting hosted its very own table, and would house our favorite wine of the entire evening. Known for its ability to be both fruity and dry at once, the slightly chilled red that struck us was the Kaltern-Caldaro "Lago di Caldaro Pfarrhof 2011." Smooth and buttery, the tasty red was incredibly drinkable and paired excellently with the charcuterie on our plates. We were also pleased to find a full table of Gewurztraminers nearby- a particularly dry and aromatic white that made some of the stinkier cheeses go down easily.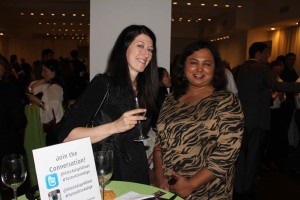 Pacing around the room, we grabbed sips of Lagrein, Sauvignon Blanc, and the aforementioned Pinot Nero, of which we swooned over the "Cantina Terlano Riserva Montigl 2010" ($36.99) and the St. Pauls Winery Luzia 2011" ($17.99), which ranked amongst our highlights of the Grand Tasting. With tickets priced at just $40, the folks at Cornerstone Communications, Ltd. and the US Alto Adige Marketing Campaign collectively gave us the opportunity to fill up on some savory fare and taste some exceptional wines indicative of one of Italy's finest regions for grape growing. We tip our glass to them for another informative, seamlessly run journey through the world of vino, right here in our very own backyard.
- Jane Van Arsdale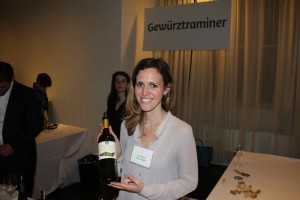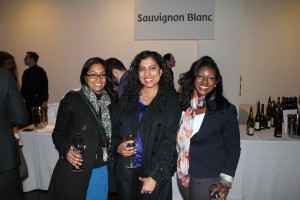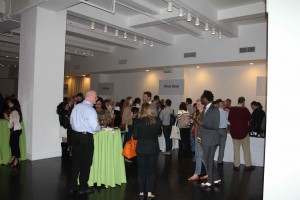 Related Articles
Share
About Author
(0) Readers Comments