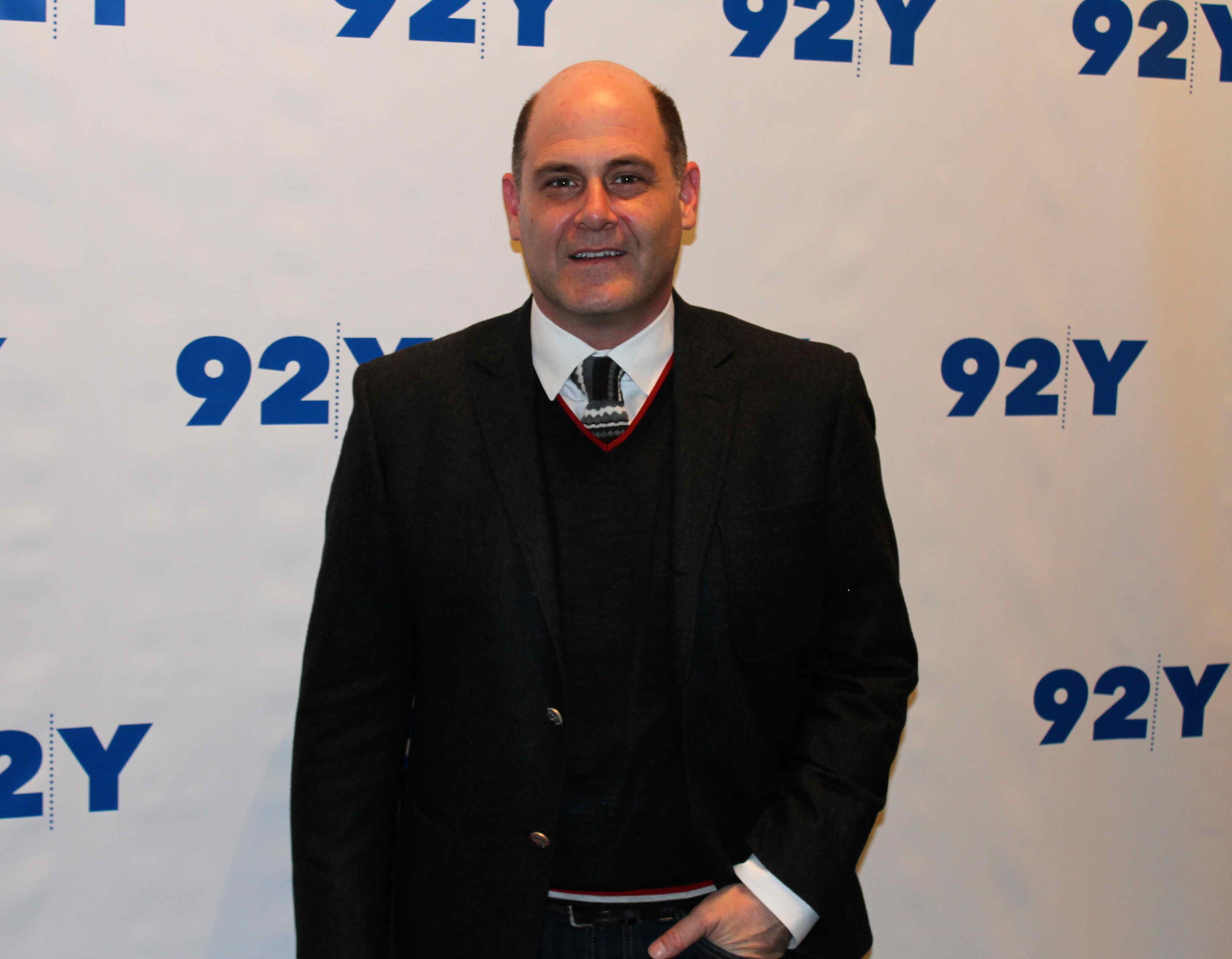 With four consecutive Emmy Awards for Outstanding Drama Series and three similar wins at the Golden Globe Awards, AMC's Mad Men is an exploration of what it meant to be a New Yorker more than a half century ago, told amid the backdrop of a 1960's advertising agency. On Wednesday night, the Upper East Side's 92nd Street Y was taken back in time by virtue of an enlightening and insightful conversation with the show's creator and head writer, and two of his most beautiful muses. The intimate event entitled "Matthew Weiner and the Wives of Don Draper" brought radiant actresses January Jones (Unknown, X-Men: First Class) and Jessica Pare (Wicker Park, Hot Tub Time Machine) alongside Weiner and moderator, cultural critic (and Mad Men expert) Caryn James for an almost two hour discussion of all things Mad Men.
If you are somehow unaware of the iconic Don Draper character, then shame on you. Jon Hamm's Draper is perhaps the epitome of man- women lust for him, men want to be him. And he is the persona most integral to Mad Men's ever-weaving storylines. But as a constant smoker and alcoholic, a brilliant businessman, and an outright identity thief- each of which make him infinitely interesting and has forged this dichotomy of his character- it's his penchant for adultery that makes Don Draper so legendarily fascinating. With his two wives in the room alongside the show's mastermind, the program became a no-holds-barred look at one of television's most genre bending shows, and one of the most authentic to its time period.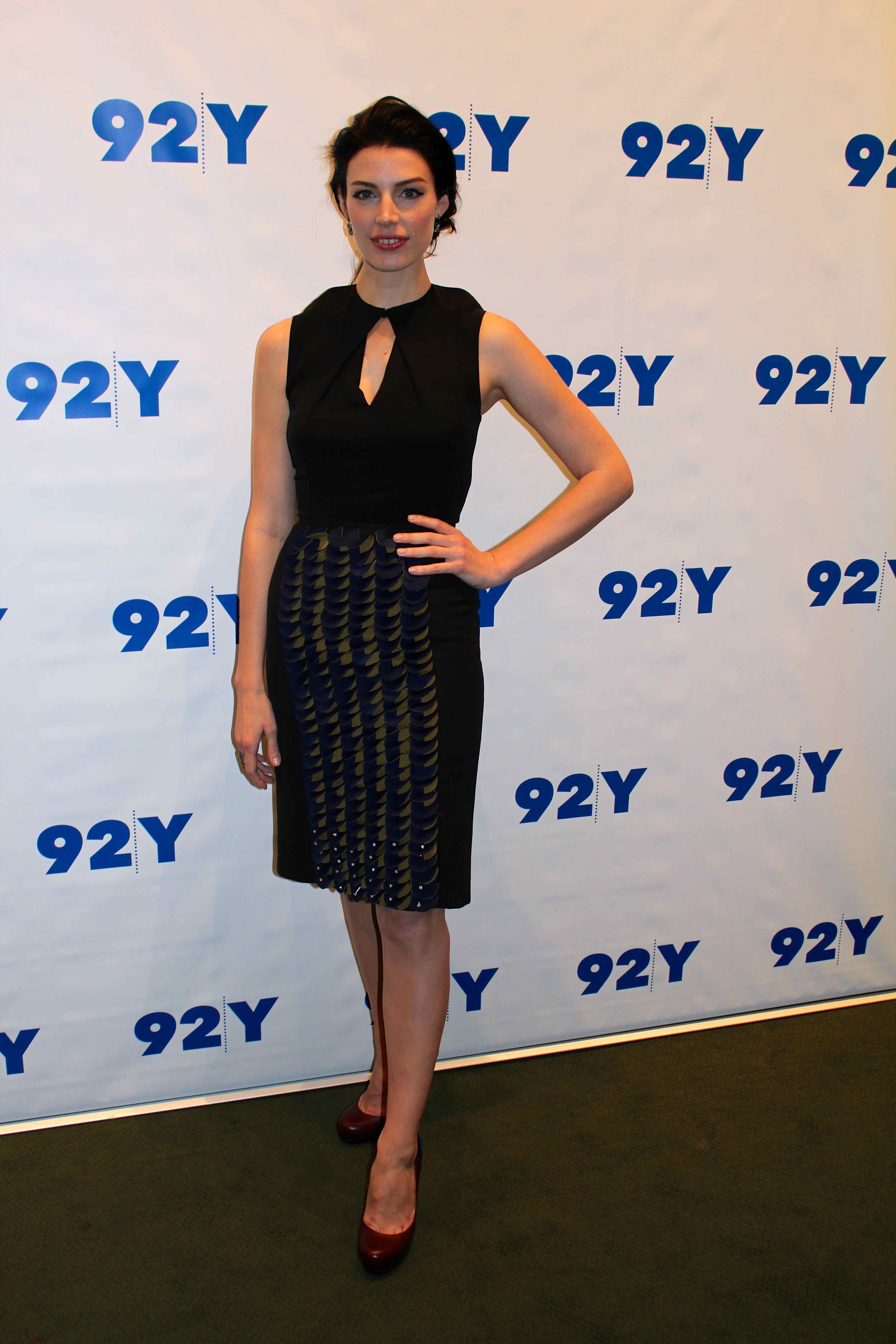 Once the thrill of seeing the actresses in person had worn off, the conversation delved intensely into a Mad Men discussion fit for super fans. With James nicely pacing the flow of questions, Weiner carried much of the evening conversationally, providing choice nuggets of did-you-know style trivia previously unbeknownst to us about our favorite show. Revelations included that Weiner spent more than five and a half years between the writing of the pilot and the second episode once it was picked up; as he worked on The Sopranos ("at the feet of the Master," David Chase) HBO passed on Mad Men several times because they were uninterested in doing a period piece, and we learned that Sally Draper, the show's youngest actress has never seen a full episode of the show. The actresses meanwhile tended to alternate in answering their questions back and forth in a conversationally casual sort of way that made it feel like the audience was essentially eavesdropping as they recalled their on-set thoughts and experiences as their complicated characters were developing. But they too revealed several interesting insights. Jones for instance was paid for one day of work on the pilot before waiting a full year without taking any other television roles to see if the show would pan out.  Pare revealed that she had auditioned for the roles of Jane Sterling and Rachel Menken before landing the role of Mrs. Draper and that her infamous 'Zou Bisou Bisou' scene, which was shown to applause by the live audience, took roughly sixty takes- the first of which received a standing ovation from the full cast and crew.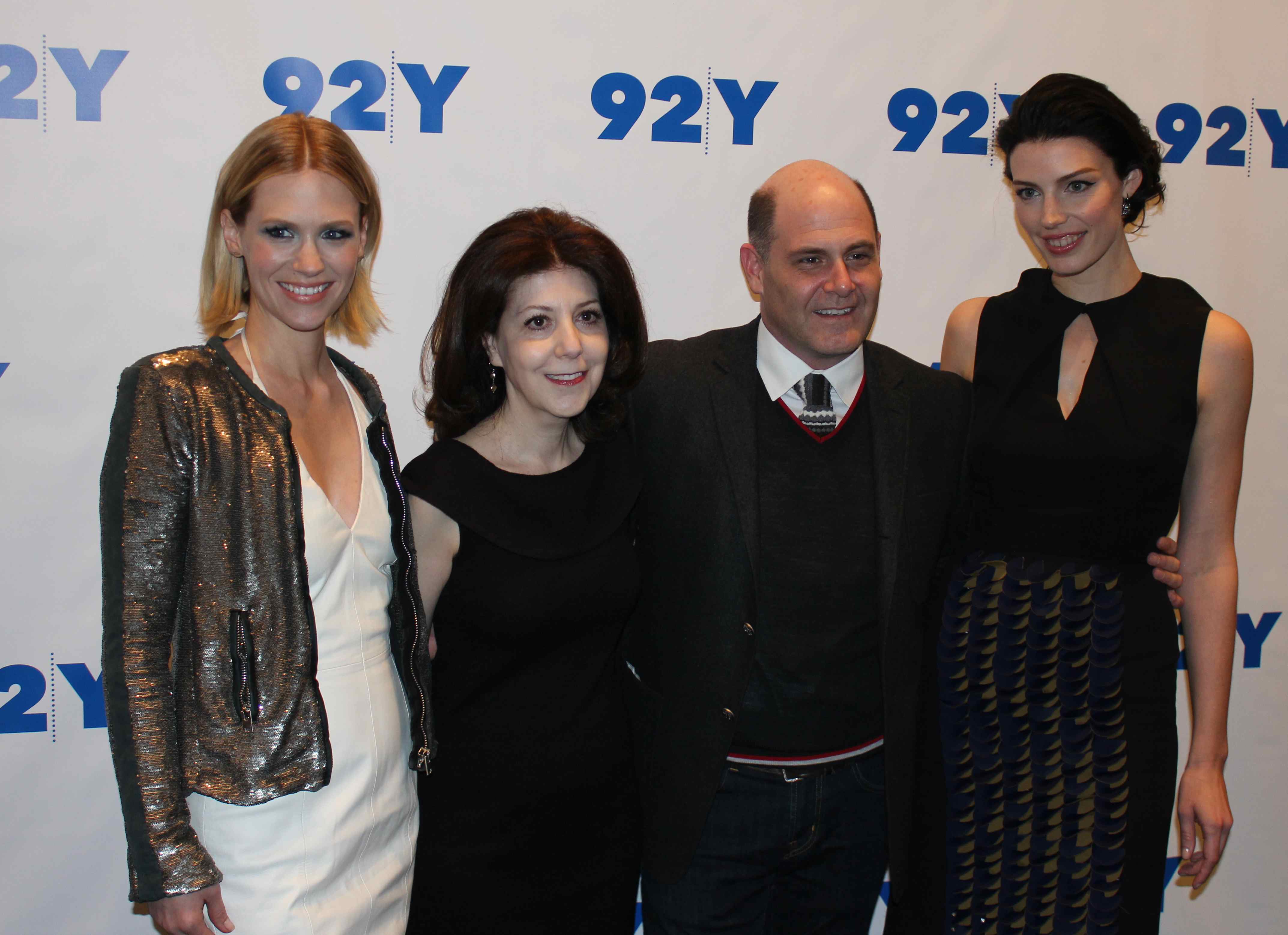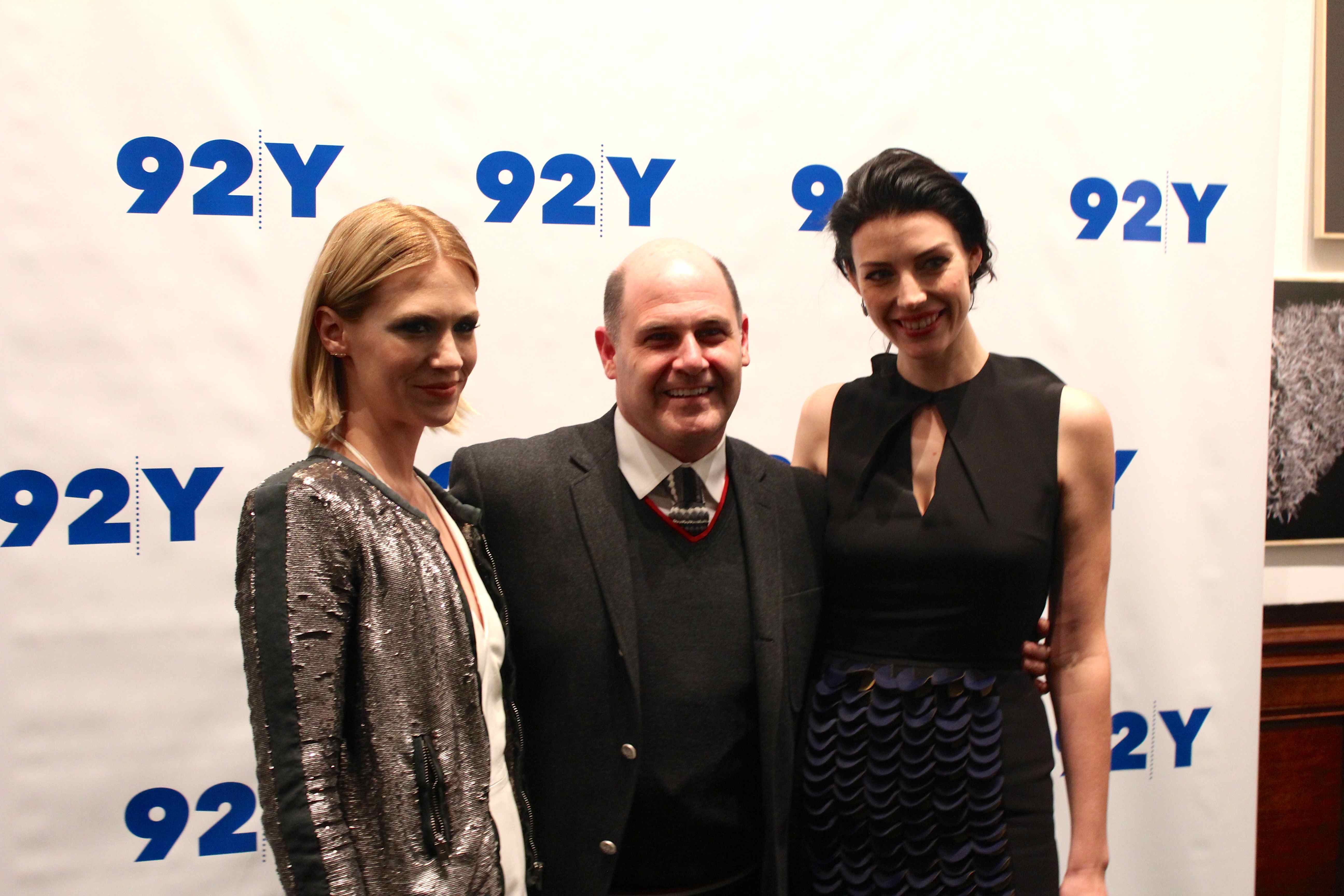 To his credit, even in the presence of beautiful women, it was Weiner's charisma that managed to steal the show. Genuinely appreciative if not overly confident about Mad Men's supreme success, Weiner made several surprising observations to the live audience.  Surmised Weiner, "the show is not good or bad. It has no drama and no murder," but "it is the most contemporary thing on TV and the most accidentally relative thing to our everyday life." With regard to whether or not the smarmy character of Pete Campbell is a jerk- "The audience knows that Pete is them and people don't like watching themselves." And finally, said Weiner, "I hope people learn something from the show, but it's not a history lesson."  In all the nearly two hour live conversation was a sometimes funny sometimes introspective look into one of the finest dramas in American television history, brought to you live by the folks at 92Y, who never seem to run out of great ideas.
- Jane Van Arsdale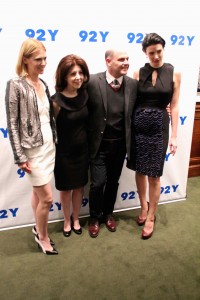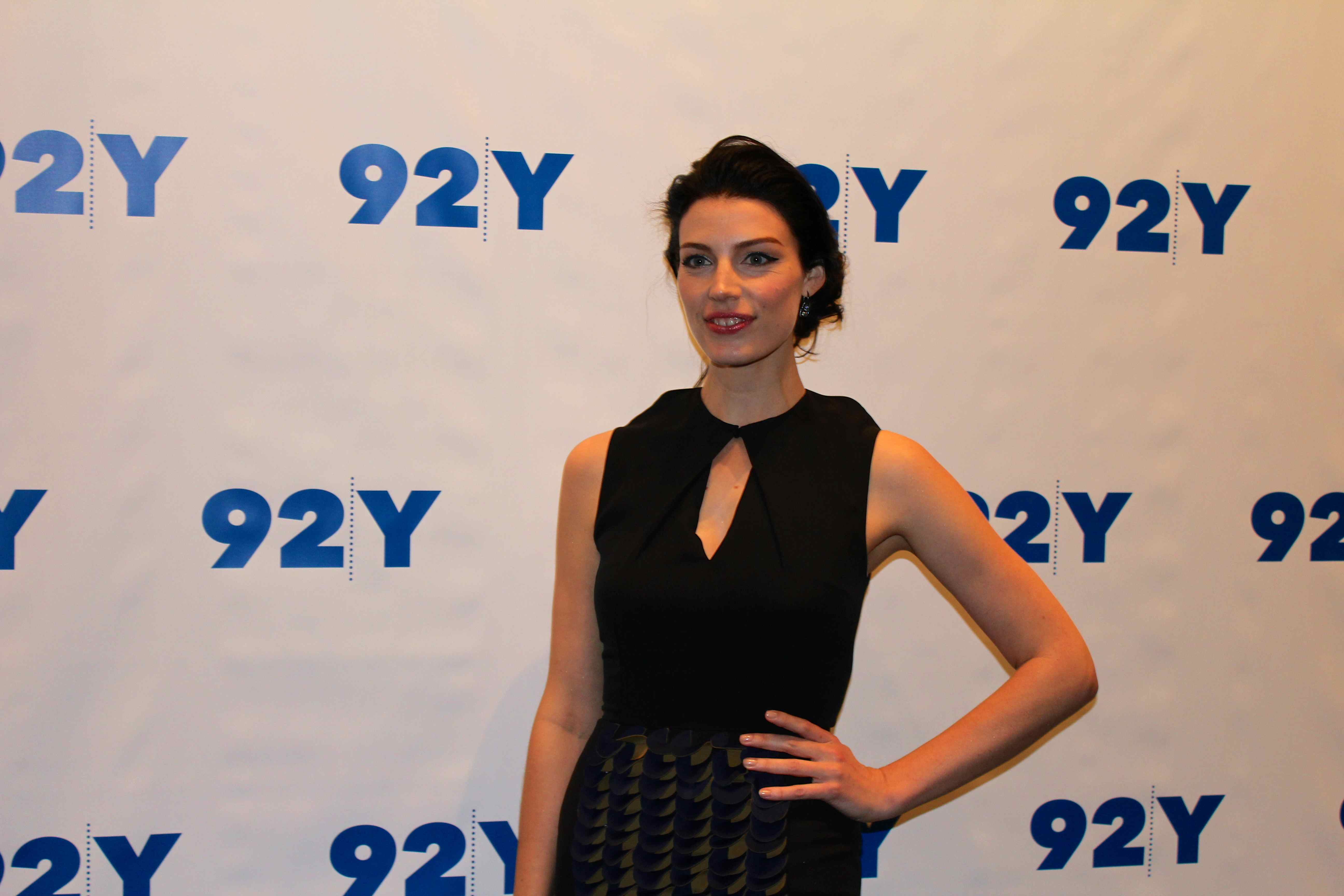 Related Articles
Share
About Author
(1) Reader Comment