Can you believe it actually snowed in March? The LocalBozo.com crew wants the warm weather to be here just as much as you do. Therefore we have handpicked some of the best events to welcome in the glorious season that is spring. Some of these events will fill your stomach and your liver, some will help you rock out, while others may even feed your mind. Imagine that! Either way, prepare to drink in the month of April and help welcome in the season that tells us that summer is on the horizon.
April Events in New York City: Where You Need to Be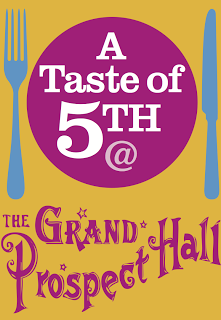 Date: Wednesday, April 10th 2013
Event: A Taste of 5th Avenue 

Place: Grand Prospect Hall

Cost:  $45 General Admission, $50 at the door

The Scoop: Do you love the dining and drinking scene in Park Slope, but never have enough time to hit every joint in one day? Well, you're in luck! The folks at the Fifth Avenue BID have got you covered. It's the, "Taste  of 5th Avenue" an all out celebration of the best of food and spirits in representing Park Slope's most popular stretch of road. From meaty delights from Pork Slope all the way to veggie creations from V-Spot all will be represented. All of this culinary action is going down at a place we know you've seen on TV tons of times. It's the Grand Prospect Hall and on Wednesday night they will totally make your dreams come true!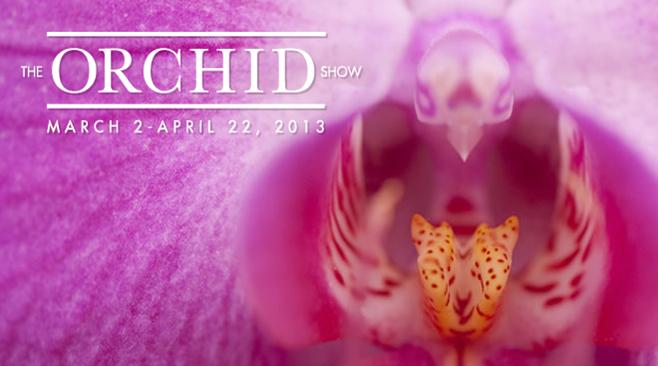 Date: Now - April 22nd 2013 

Event: The Orchid Show  

Place: The New York Botanical Garden 

Cost: $25 Adult General Admission 

The Scoop: 
Yes, Spring is finally here. But, what are you doing to truly ring it in? Well we have a major tip that may completely surprise you. The Bronx holds one of our City's greatest treasures. It's the, "New York Botanical Garden" a stunning respite in the middle of all the usual hustle and bustle. And for a large chunk of the month you can gaze upon one of the loveliest flowers. Run don't walk to, "The Orchid Show." The $25 All-Garden Pass includes admission to the Enid A. Haupt Conservatory, Everett Children's Adventure Garden, Rock Garden, Tram Tour and more.

Date:  Thursday, April 18th 2013

Event: Le Cercle Rive Droite Bordeaux Right Bank Grand Wine Tasting

Place: Millesime Restaurant at The Carlton Hotel

Cost: $150 General Admission

The Scoop: If you adore vino then your always looking for the next best thing right? Same here. That is why we are thrilled to let you in on, "Le Cercle Rive Droite Bordeaux Right Bank Grand Wine Tasting" going down on a fanstic Thursday in April! For one night only wine fans can taste exclusive 2010 vintages from Le Cercle Rive Droite, an organization that has brought together the most prestigious chateaux from "The Right Bank of the Gironde" estuary in the Bordeaux region. Tickets may seem pricy, but in the end you'll be sipping excellence!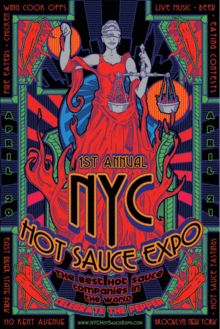 Date: Saturday, April 20th 2013 – Sunday, April 21st 2013

Event: First Annual New York City Hot Sauce Expo
Place: Food Karma Projects Presents Events On Kent (110 Kent Avenue)

Cost: $10 General Admission, $100 VIP Access 

The Scoop: The always innovative people at Food Karma Projects have brought you insanely satisfying events like, "Pig Island" and the "5 Boro Picnic." But for one weekend in April all of that will be elevated in a major when when they roll out the first annual, "New York City Hot Sauce Expo" From April 20 through the 21st Chile heads of all walks of life will converge on Kent Avenue in Williamsburg to test their palate against fiery creations, with some of them made right here in our hot city!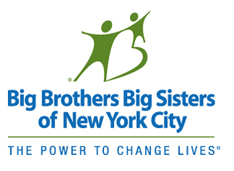 Date: Monday, April 22nd 2013
Event: Big Brothers Big Sisters of New York City Annual Sidewalks of New York Dinner 

Place: Waldorf Astoria 

Cost: Table sponsorships are available from $10,000 to $50,000

The Scoop: The LocalBozo.com team can honestly say that The Big Brother and Big Sisters of New York City truly one of the most rewarding organizations going today. In this day and age it is of the utmost importance to get our youth on a solid life path. The groups annual, "Sidewalks of New York Dinner" at the Waldorf Astoria brilliantly honors those have given their valuable time to help those less fortunate grow. 2012′s event saw newscaster Soledad O'Brien assume hosting duties while New York Jet, Darrelle Revis was presented with a major award for his efforts. Seriously if you can afford a table you cannot miss this.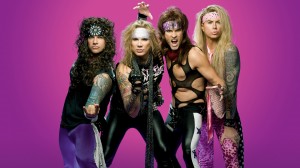 Date: Tuesday, April 23rd, 2013
Event: Steel Panther
Place: Irving Plaza  

Cost: $25 General Admission

The Scoop: If you bow at the altar that is rock n' roll then this next entry needs no introduction. They are Steel Panther  and their sole purpose for existing is to rock your face and pants off with some of the best bi-coastal metal going today! Michael Starr and the boys are hitting NYC on a regular basis these days but don't rest on your laurels because this show will sell out. So, put your horns and fists up a scream, "Death to all but Metal!"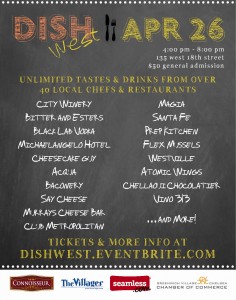 Date: Friday, April 26th 2013
Event: Dish West

Place: 135 West 18th Street

Cost: $50 General Admission

The Scoop: Are you ready to end the first full month of Spring with a loaded belly? We thought you would say yes. It's "Dish West" an unlimited tasting from 40 different chefs with plenty of spirits to throw in the mix. Let your hair down and roll those sleeves up as you sample flavors from the likes of, "Westville", "Flex Mussels", "The Cheesecake Guy" and so much more! Tickets are only $50 for all this culinary joy, so you really have nothing to lose but your diet!
- Jane Van Arsdale & Jay Rubin
Related Articles
Share
About Author
(0) Readers Comments