If you've lived in New York City throughout this harsh winter, you simply can't wait for the warm air of springtime to burst through the door. While there were tons of great events citywide, as the weather warms up, so does the excitement around town. Well we have many more reasons to show you why Manhattan and it's surrounding boroughs are the place to be all March long. The LocalBozo Crew has hand picked these choice events and plan to attend most if not all of them. So what are you waiting for? Start reading now!
March Events in New York City: Where You Need to Be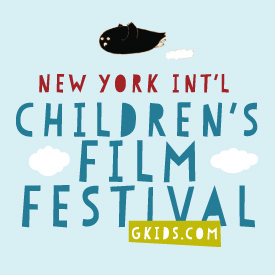 Date: Friday, March 1st – Sunday, March 21st 2013
Event: New York International Children's Film Festival

Place: Various Theaters Citywide

Cost: Priced Per Film (But be sure to use the LocalBozo.com Code for $3 off each ticket at check out: bozo2013 using their website.)

The Scoop: Bring your kids or bring your inner child to the New York International Children's Film Festival. This nearly month long festival will celebrate passionate cinematic works for kids ages 3-18! NYICFF 2013 is packed with over 100 animated, live action and experimental shorts and features from around the world plus gala premieres, special events, filmmaker Q&As, filmmaking camps, audience voting, and of course, the NYICFF Awards Ceremony.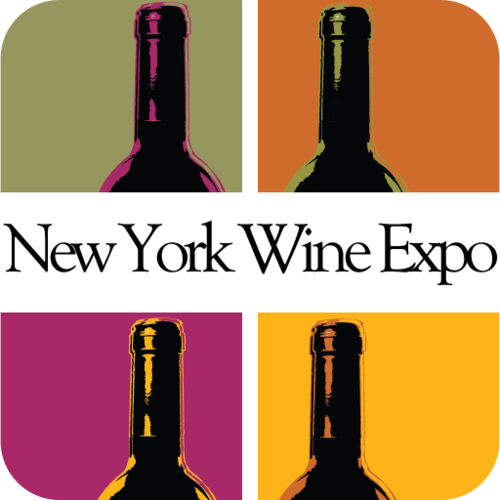 Date: Friday, March 1st – Sunday, March 3rd 2013

Event: New York Wine Expo

Place: Jacob Javits Center

Cost: $85 (Friday Tasting) $95.00 (Saturday Tasting)

The Scoop: The gem of the local wine scene- "New York Wine Expo" will return to the Jacob K. Javits Center for a 6th stunning year. All weekend long our city's boldest event space will house wall to wall tastings, seminars and much more. You may think you have a built up wealth of knowledge when it comes to various wine styles and regions, but there's always more sweet information to drink in. So why not kick off the weekend on the right foot with the likes of "Wine 101: Taste Like a Pro" with Wine Spectator's Director of Education, Gloria Maroti Frazee. This seminar is the perfect way to train your palate and wine brain power. Guests of this seminar will have a rare opportunity to ask Ms. Frazee all the pressing questions they have been storing up over the past year. Additional seminars will be held throughout the weekend providing guests a well rounded spectrum of wine culture.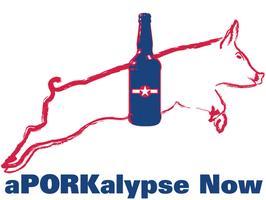 Date: Saturday, March 2nd – Sunday, March 3rd 2013

Event: aPORKalypse Now

Place: Alewife NYC

Cost: $40 per ticket (Only Saturday Evening Session Remains)

The Scoop: Listen, we don't mince words when we tell you this, "aPORKalypse Now" is literally one of the best beer and food events all year long. The party-like event will include hogs prepared inventively by a group of celebrated NYC-based chefs in a multitude of ways. While guests are chowing down on all batches of snout-to-tail savory and salty goodness, they can sample some of the finest in craft beers from 20 different all-local brewers, including some rare cask ales and special homebrews. This is the perfect opportunity to meet the brewers who produce the suds you imbibe all year and chat with them in a very laid back atmosphere. Believe us, the quick trek out to Long Island City is more than worth it.
Date: Monday, March 4th 2013

Event: C-Cap 2013 Annual Benefit
Place: Pier Sixty, Chelsea Piers

Cost: $550 (General Admission) $1,000, $700 (VIP)

The Scoop: The Careers through Culinary Arts Program (C-CAP) returns to Pier Sixty at Chelsea Piers on Monday, March 4th for their Annual Benefit. C-CAP works with public schools across the country to prepare at-risk high school students for college and career opportunities in the restaurant and hospitality industry. On this very special evening, C-CAP will honor Tony May, who over five decades has managed to set the gold standard for authentic Italian cuisine. Some of the participating chefs will include Top Chef host and NYC restaurant maven, Tom Colicchio representing Colicchio & Sons, WD-50's Wylie Dufresne, Telepan's Bill Telepan, Red Rooster's Marcus Samuelsson, Torrisi Italian Specialties' Richard Torrisi and Mario Carbone, Scarpetta's Scott Conant, and Tribeca Canvas' Masaharu Morimoto, to name a select few.

Date: Tuesday, March 5th 2013
Event: City Harvest's: A Mid-Winter Escape

Place: Apella

Cost: $150 General Admission

The Scoop: Over 300 guests will be coming out for some food tastings, a silent auction, and a bevy of tasty cocktails on behalf of New York City's most well known nonprofit organization dedicated to feeding the hungry. City Harvest's A Mid-Winter Escape is bringing help in the form of New York restaurants Delicatessen, Dinosaur Bar-B-Que, Hill Country Chicken, Toloache, and Momofuku Milk Bar for an evening that highlights "A Taste of Mexico." And if that's not enough, attendees will also enjoy a live performance courtesy of Nine Days. Yep, the band behind "Absolutely (Story of a Girl)." It's a fantastic night for a great cause, and it's simply where you need to be.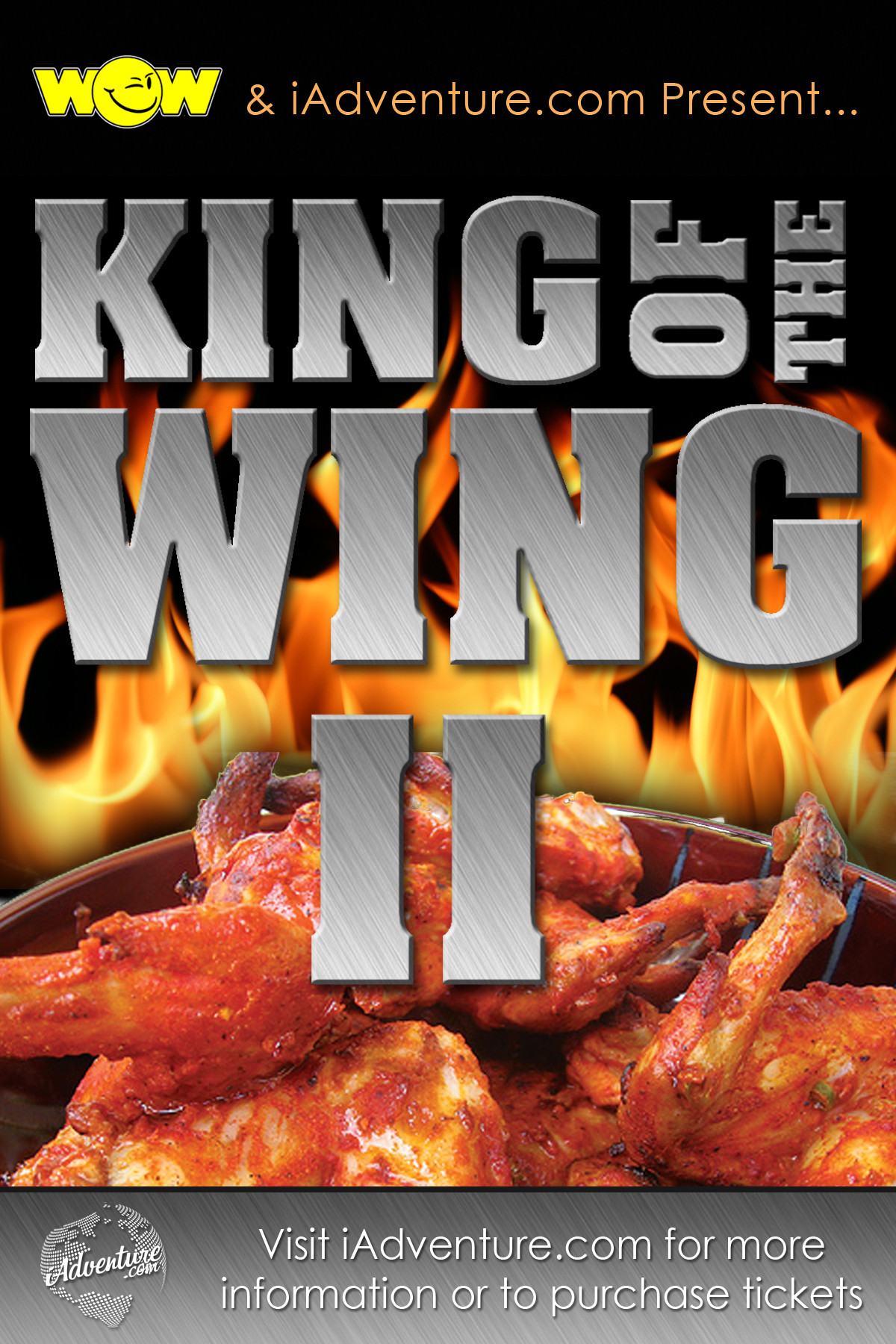 Date: Sunday, March 10th, 2013
Event: King of the Wing II
Place: Bowlmor Lanes Times Square

Cost: $50 per ticket ( But, be sure to use the LocalBozo.com Code for 50% at check out: bozo50)

The Scoop: The innovative people at WoW Events and iAdventure.com are back and ready to bowl over the competition with, "King of the Wing II!" Yes wing fans, on Sunday, March 10th your ship has seriously come in. Two overloaded afternoon sessions will allow ticket holders to sample an outstanding variety of wings from many of the city's best bars and restaurants. All of this action will be housed in Bowlmor Lanes Times Square providing attendees with a unique and fun backdrop for the day's festivities. The ever popular Village Pourhouse took the 2012 championship with a "PB&J" wing so we are waiting with baited breath to see what they come up with this year. Additional wing warriors will come from the likes of Duke's, Brother Jimmy's, Atomic Wings and many more participants. Get your tickets right now!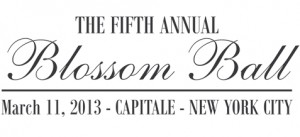 Date: Monday, March 11th 2013
Event: The Fifth Annual Blossom Ball for the Endometriosis Foundation of America

Place: Capitale

Cost: $100 – Rosebud Ticket for cocktails and dancing

The Scoop:  The red carpet will be rolled out for the fifth consecutive year as the 2013 Blossom Ball for the Endometriosis Foundation of America takes place at Capitale. Last year's event brought out the likes of Tyra Banks, Susan Sarandon, Padma Lakshmi and many many more. This year promises a live performance from De La Soul and DJ Miles Guthrie Robbins working the mix. But at the end of the day, the foundation is focused on fighting a disease that affects more than 176 million women and girls around the world. And the fundraiser is their biggest night of the year to continue the group's advocacy and existence.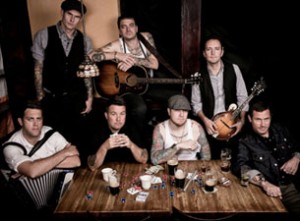 Date: Monday, March 11th 2013 – Tuesday, March 12th 2013
Event: Dropkick Murphys

Place: Terminal 5

Cost: $33.40 – $38.50 (Day of Show)

The Scoop: If you follow LocalBozo.com, you'll know we went wild over the band's private SiriusXM show a few months back at The Studio at Webster Hall. Well, the Murphys are back with a brand new album, "Signed and Sealed in Blood," and two back to back nights of their brand of punk rock meets bagpipes, in your face aggression, at Terminal 5. If you've never seen the band before, make sure to get out there this go around as the band is perhaps jelling better than ever with a new album that rivals anything they've done to this point. And yes, they'll probably play "I'm Shipping Up to Boston."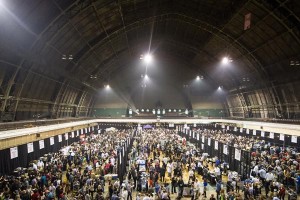 Date: Friday, March 19th 2013

Event: The Village Voice Choice Eats
Place: The 69th Armory
Cost: Sold Out
The Scoop: There are your tasting events that go on annually and then there's the Village Voice Choice Eats which sets itself apart from the pack in so many ways. The 69th Armory plays host to the now 6th Annual event which, by any estimation, is completely sold out. Frankly, there's so much food here that you won't be able to taste it all. But how's this sound- Bobwhite Lunch and Supper Counter, Butter Lane, Chinese Mirch, Del Posto, Ditch Plains, John Brown Smokehouse, Kuma Inn, The Meatball Shop, Luke's Lobster, Telepan, Swine, Pig & Khao, Porchetta, and Mable's Smokehouse & Banquet Hall- and we're not even halfway done. I can only hope you have your tickets in hand.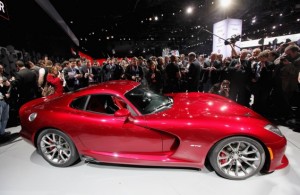 Date: Friday, March 29th 2013 – Thursday, April 7th 2013

Event: The New York International Auto Show
Place: Jacob Javits Center
Cost: $15 for adults, $5 for children
The Scoop: Unless you've been living in a friggin cave (and look at what your rent still is!), the most highly anticipated event of springtime in New York is the annual International Auto Show. The show opens on Saturday March 30th to the general public but make sure to check in at LocalBozo.com for our special advance preview. This year's show will feature the new 2013 and 2014 models, more concert vehicles than ever before. All the big names will be on display and it'll probably be your only chance to take a picture of yourself in front of an Aston Martin. Grab your tickets today!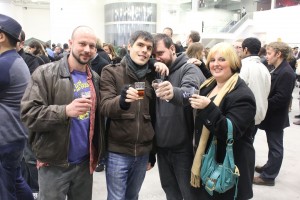 Date: Saturday, March 30th 2013

Event: NYC Craft Beer Festival: Spring Seasonals
Place: Lexington Armory
Cost: $55 in advance, $65 at the door
The Scoop: Looks like our old pals being the NYC Craft Beer Festivals are at it again. And this time they're gearing us up for springtime with a bevy of beers that will set the stage for the warmer months. The spacious Lexington Armory will play host to dozens upon dozens of fantastic beers. Are you ready?? Allagash, 21st Amendment, Blue Moon, Blue Point, Captain Lawrence, Ithaca Beer Co., Innis & Gunn, Lagunitas, Narragansett, Samuel Adams, Shmalts, Southampton, Sly Fox, and tons more that you've never even heard of. Two sessions. Always a fun drunken time. Grab your buds, make some pretzel necklaces, and get the word out. The Breweries sure are!
- Jane Van Arsdale & Jay Rubin
Related Articles
Share
About Author
(0) Readers Comments