The trees have been curbed and the final bottle of Champagne has been popped. It's the New Year, and while the non-stop holiday celebrations may have concluded your friends at LocalBozo.com are here to get you off on the right foot with some of the best events our city has to offer. Sure, many of these events will break your New Years Resolutions. But don't worry we won't tell anyone!

January Events in New York City: Where You Need to Be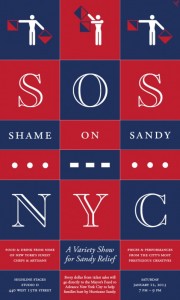 Date: Saturday, January 12th 2013

Event: Shame on Sandy Benefit

Place: Highline Stages, Studio D

Cost: $150 in advance

The Scoop: Since it's a new year it's time for all of us living in the region effected by Hurricane Sandy to give back monetary and emotionally while at the same time treating ourselves to a joyous evening of celebration only NYC can pull off! It's, "Shame on Sandy" a food and entertainment variety event presented by MyLastSupper.com. Ticket holders will have the opportunity to sample delights from New York City favorite chefs such as; Mario Batali, Le Bernadin's Eric Ripert and Michael White of Osteria Morini in SoHo. Even though the food will be other levels amazing, man cannot live on eating alone. Therefore, decadent sprints will be on hand by the likes of Southern Wine and Spirits. And since this night is all about variety, celebrities like Susan Sarandon, Abigail Breslin and Patrick Stewart will present throughout the evening. Every dollar from ticket sales will go directly to the Mayor's Fund to Advance New York City for Hurricane Sandy Relief Efforts.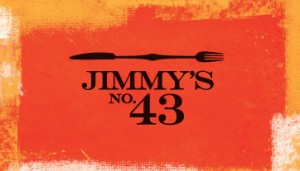 Date: Sunday, January 13th 2013

Event: Fifth Annual Cassoulet Cookoff

Place: Jimmy's No. 43

Cost: $30 at the door

The Scoop:  Jimmy Carbone and his namesake, Jimmy's No. 43 had a remarkable 2012. From hosting a handful of sold out summer events on Governors Island to making a strong comeback after Hurricane Sandy, this is truly one team to support in the coming year. Well here's your first chance in 2013, when Jimmy's No. 43 Presents the: Fifth Annual Cassoulet Cookoff.  An competition event to benefit a Grow NYC Greenmarket program TBD. Amateur and professional chefs will face off, with awards presented by a panel of judges along with people's choice awards.$30 at the door will get you two hours of samplings plus one drink ticket (beer/wine/cider/soft).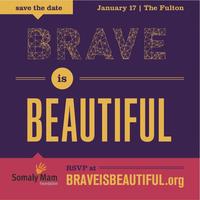 Date: Thursday, January 17th 2013

Event: Brave is Beautiful: A Charitable Event for the Somaly Mam Foundation
Place: Hudson Terrace 

Cost: $75 (General Admission) to $1,000 (VIP)

The Scoop:  While the views will be picturesque and the party will be a blast, the cause is a serious one.  Join LocalBozo.com and many others at Brave is Beautiful, led by human rights activist and former sex slave survivor Somaly Mam, recognized world wide as a heroic female, rising from the perils of crime to fight trafficking, abuse, and supporting victims.  The benefit event will bring together a group of influential local residents to support the Somaly Mam Foundation.  Along with the guest of honor, there will be musical performances, art exhibitions, celebrity appearances (Seth Myers), a silent auction and raffle, and a two hour open bar at one of Manhattan's finest west side lounges.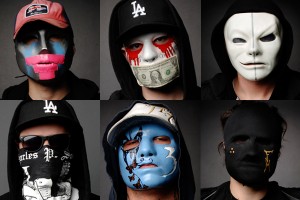 Date: Friday, January 18th, 2013Â 
Event: Hollywood Undead

Place: Gramercy Theatre 

Cost: $20 In Advance

The Scoop: The masked men of Hollywood Undead will descend on the chilly Big Apple later this month, playing the Gramercy Theatre one of the city's coolest and most intimate venue. The boys from Cali will be unleashing their much talked about new album, "Notes from the Underground" just in time for the show so prepared for a loaded set of rap rock royalty. But don't delay this concert is likely to sell out way before showtime!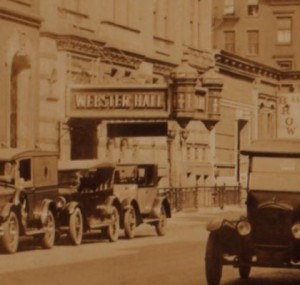 Date: Saturday, January 19th, 2013
Event: East Ville Des Folies
Place: Webster Hall 

Cost: $35

The Scoop: Webster Hall's first ever beer and whiskey tasting event celebrates the 1920′s in grand New York City style inside of the building that was formerly known by Al Capone.  East Ville Des Folies is offering up four full floors of obscure beers and whiskeys, eye catching entertainment like trapeze acts, burlesque dancers, and live jazz bands, a wide variety of food vendors selling samples, and a commemorative glass that makes for a tremendous memorable keepsake.  In a month jam-packed with fun events, this one takes us back to a simpler time.  The time machine just happens to be at the bottom of a glass.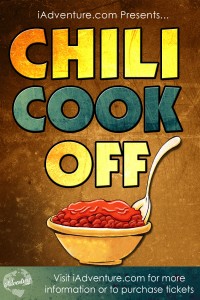 Date: Sunday, January 20th, 2013
Event: iAdventure.com Presents: Chili Cook Off

Place: Hudson Terrace

Cost: $33 (Entry Ticket:Â Ticket Includes Admission for one with 1 Draft Beer) or $43 (Spicy Ticket: Includes Admission for one with 5 Chili Tastes and 1 Draft Beer)

The Scoop: The always innovative team at iAdventure.com are back to help kick off your new year in spicy style! Get ready to warm up Chiliheads because for one day only the Chili Cook Off is coming to town. Two sessions will showcase a variety of killer chili to chow down on, while putting out the fire with tasty seasonal craft brews. Seriously folks, can a Sunday in the dead of winter get any better then that?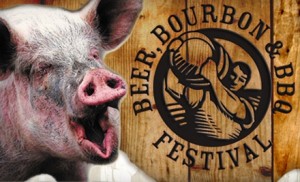 Date: Saturday, January 26, 2013
Event: Beer, Bourbon & BBQ Festival

Place: La. Venue

Cost: Varies $109 (Bacon Session – Afternoon) $99 (Whole Hog – Evening)

The Scoop: It's the new year. A time to make a make up for 2012′s mistakes. And I can almost guarentte a lot of you are regretting not attending the outstanding, "Beer, Bourbon & BBQ Festival!" Sure, you most likely participated in our ticket give away and read our detailed review. And we think your awesome for doing that. But serious readers, it's time to be there in person.  On one glorious Saturday to finish out the month the LocalBozo crew and hopefully you will hit up La. Venue (formerly Tunnel) for one of two sessions celebrating all that's great about meat and spirits. Bacon lovers I'm talking to you. Your afternoon will be overloaded with a plethora of cured pork belly served countless ways. During the evening session ticket holders will truly be able to, "pig out" over whole hog! If 2012 proved anything to us you can never have enough pork directly from the guest of honor itself. Either admission ticket buys you a sampling glass so you can enjoy an ALL-YOU-CARE –TO-TASTE sampling of beer and bourbon. The festival may be at the end of the month but tickets are flying out the door. Trust us, this will sell out soon.
- Jane Van Arsdale & Jay Rubin
Related Articles
Share
About Author
(0) Readers Comments