Blog: Big Apple BBQ Block Party 2012
If you found yourself anywhere near Madison Square Park this weekend, you were likely inundated with the familiar scents of smoke-filled air, live music, and energetic crowds full of anticipation. We're speaking of course about the Big Apple Barbecue Block Party and in its tenth exciting year, the Union Square Hospitality Group recruited some of the country's finest pit masters to take over the Park and it's surrounding streets for a two day celebration of authentic 'cue grilling.
With thousands of New Yorkers attending, this year's FastPasses sold out in record time. The pass, when purchased in advance, puts you ahead of the general admission crowd and on an immediate line toward quicker eats. But showing up bright and early didn't necessarily mean you'd get a jump on the other likeminded eaters thinking the same way, as the early Saturday afternoon lines plodded a bit to get going. Hungry eaters wouldn't be detracted from attending the event however, as throngs of people paced the ample space of the park. Divide and conquer proved a pivotal formula to the day as groups segregated in order to hit some of the longer lines, before re-convening with as many as six dishes each and passing the different tastes around to each other. Most of the generously portioned plates were priced at around $8, meaning you weren't forced to break the bank eating at the otherwise free event. And the beautiful weather on Saturday and Sunday certainly added to the already festive atmosphere.
Since we attended the Block Party on both weekend days, we managed to sample some of the more sought after tastes available. With different styles of barbecue being brought in from places like Nashville, Alabama, Virginia, South Carolina, Dallas, and St. Louis solely for this event, word spread quickly about which options ranked highest. Our first stop on Day 1 of the festival was at Decatur, Alabama's 'Big Bob Gibson Bar B Que,' who was serving up a delicious "Pulled Pork Shoulder" sandwich. While not the only pulled pork on the menu across the board, theirs was certainly our favorite- mixing in chunks of the salty meat with their unique blends of traditional and white barbeque sauces. Gibson's line was the lengthiest but after chomping down on their savory sandwich, we were warranted in having waited. Up next was perhaps the finest 'cue in New York City at Chef Kenny Callaghan's 'Blue Smoke.' The brand's "Salt and Pepper Beef Ribs" were served with a basic dry rub that allowed you to taste the flavor of each meaty bone. While Chef Kenny is a co-founder of the Big Apple BBQ Block Party, there was no bias on our part- the greasy ribs were truly excellent.
Speaking of ribs, St. Louis' Pappy's Smokehouse cooked up a variety of 'Baby Backs" that tasted second to none. Lacquered in a caramelized glaze, the ribs were in a word: outstanding, certainly in the running for best in show of the weekend. Served with a side of house made baked beans, we licked every ounce of the sweet, sticky barbeque sauce from each of our fingers rendering our wetnaps useless in the face of the lasting taste from Pappy's. We capped off our first afternoon with tastes of the "Western Tennessee Style Whole Hog" sandwich from 'Martin's Bar-B-Que Joint' in Nashville and our very own "Pulled Pork Shoulder" sandwich from Harlem's 'Dinosaur Bar-B-Que.' Of the two, we favored our local fare, which we found was simply smoked and tasted better overall. 'Martin's' was certainly sufficient in it's own right, but paled in comparison to the day's other options.
Day 2 however yielded another exceptional dish vying for the top spot of the weekend. The line for Driftwood, Texas' 'The Salt Lick Bar-B-Que' was frustratingly long as Day 1 commenced, so it became our first stop on Sunday- and after tasting, were we glad that we returned. Their combination dish of "Beef Brisket and Sausage" was fantastic. Served with a side of cold, creamy Cole slaw, the warm, smoked sausage link was absolutely awesome, and the accompanying slices of tender brisket paired with tangy BBQ sauce over a piece of plain white bread had us longing for our days traveling in Texas, where every meal was conceivably this tasty. We closed out our eats for the weekend at Hemingway, South Carolina eatery 'Scott's Bar-B-Que' and another shot at a "Whole Hog" sandwich. Served with some crunchy, sticky pig cracklins' the salty sandwich went down easy, but again, left something to be desired when following 'The Salt Lick's' platter.
By bringing in some of the finest masters of barbeque from around the country, it's fastidiousness that forces us to choose our favorites. Truth be told, all of the helpings being plated this weekend were uniquely distinctive and each on their own would be delicious, be it from Manhattan's finest or some more traditional-style southern fare. Once our hands were full with food trays, we took the time to check out some of the interactive displays around the Park, imbibed a bit in the centrally located Beer Garden, and even checked out some of the talented live bands rocking out. If you were patient enough, you were certainly able to eat everything you desired all weekend long. And if you grew impatient, then you likely settled for shorter lines, but not necessarily second tier fare. With our clothes reeking of a smoky grill and our burps coming up pork, we can confidently say that we managed to taste the best of the best at the 2012 Big Apple BBQ Block Party, which perennially makes traveling for some of the United States' best barbecue, just a subway ride away.
- Jane Van Arsdale
Check out what LocalBozo.com feasted on below!
Scott's Bar-B-Que's "Whole Hog Sandwich"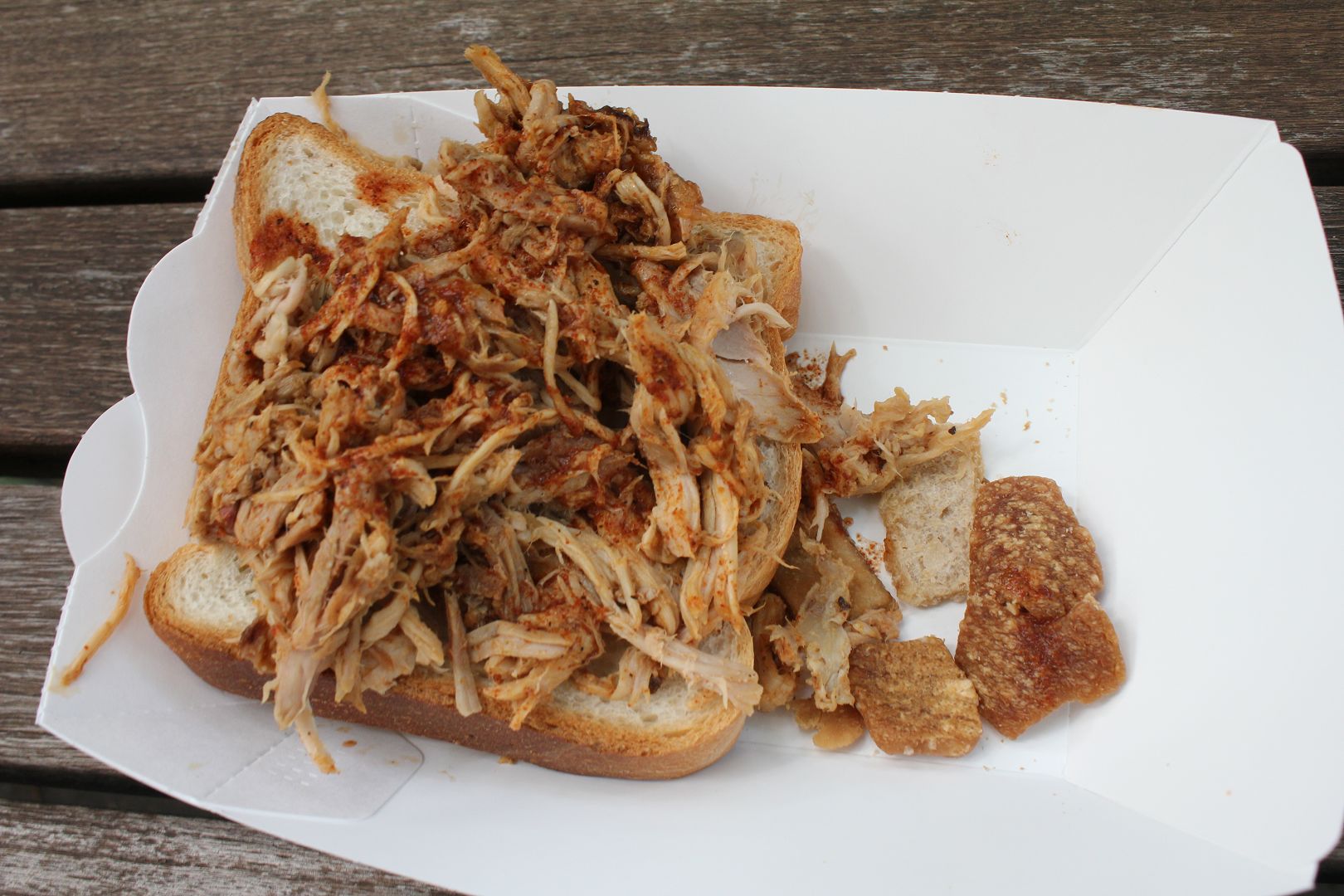 The Salt Lick Bar-B-Que's "Beef Brisket & Sausage Platter"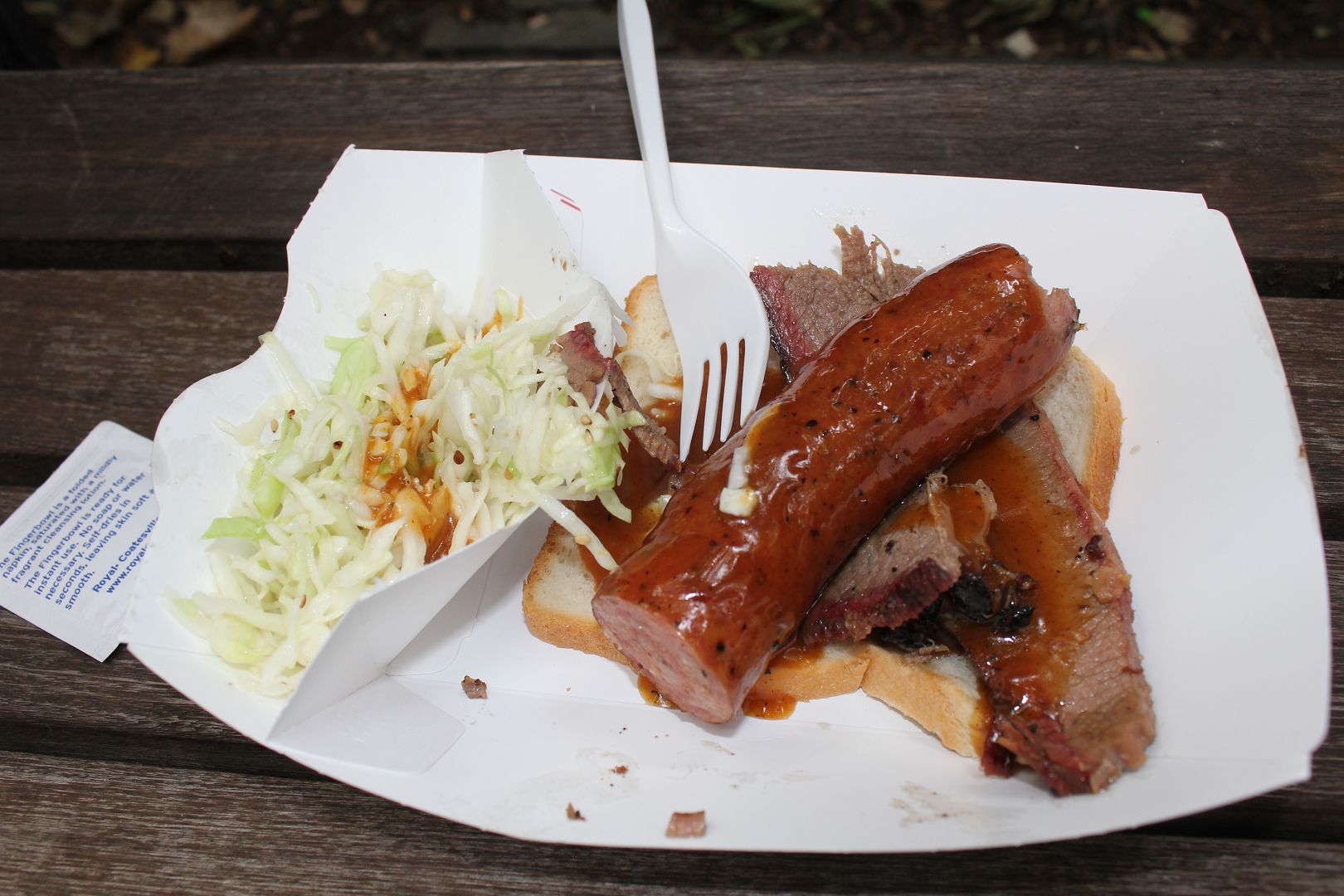 Dinosaur Bar-B-Que's "Pulled Pork Shoulder Sandwich"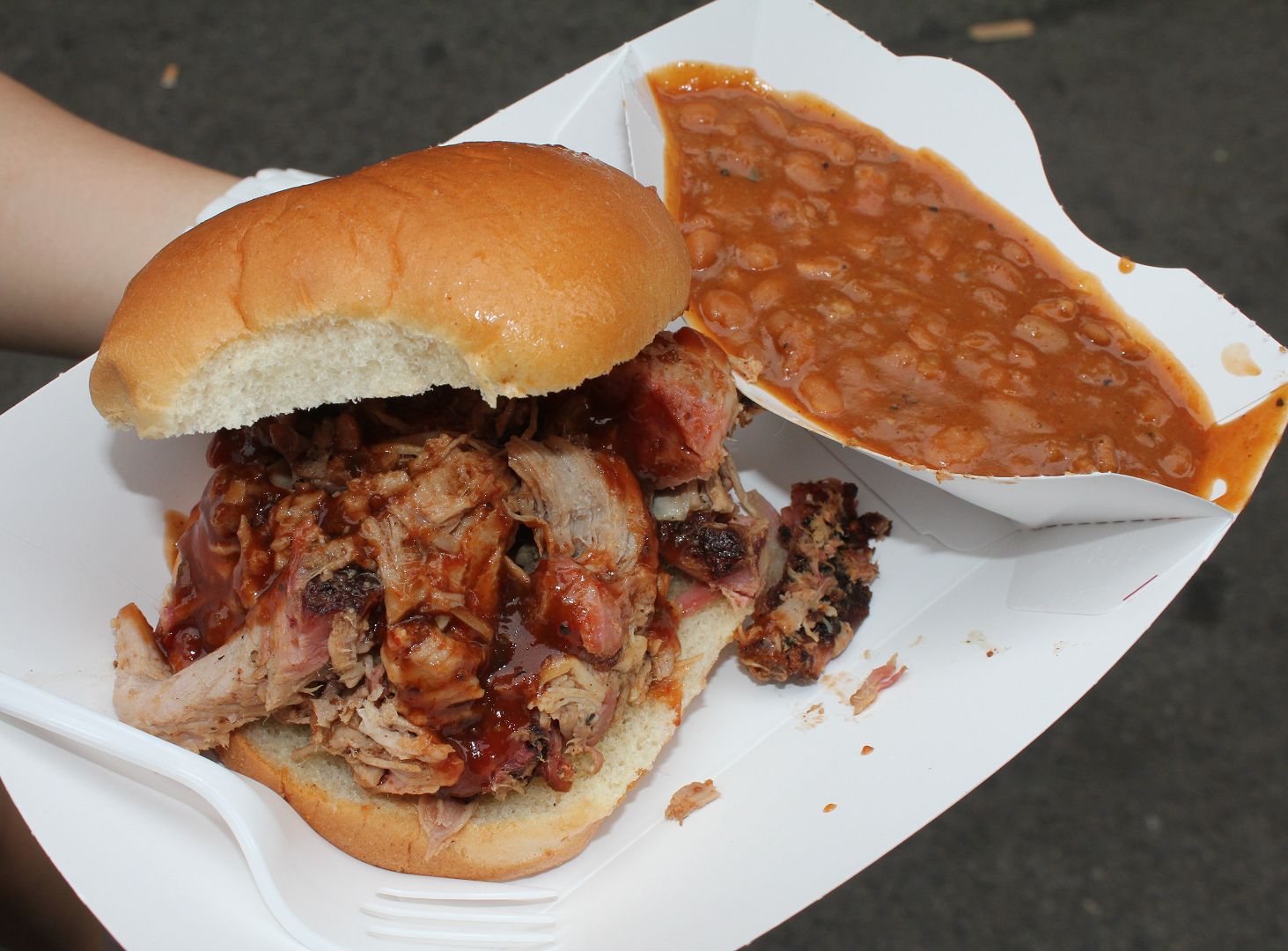 Pappy's Smokehouse's "Baby Back Ribs"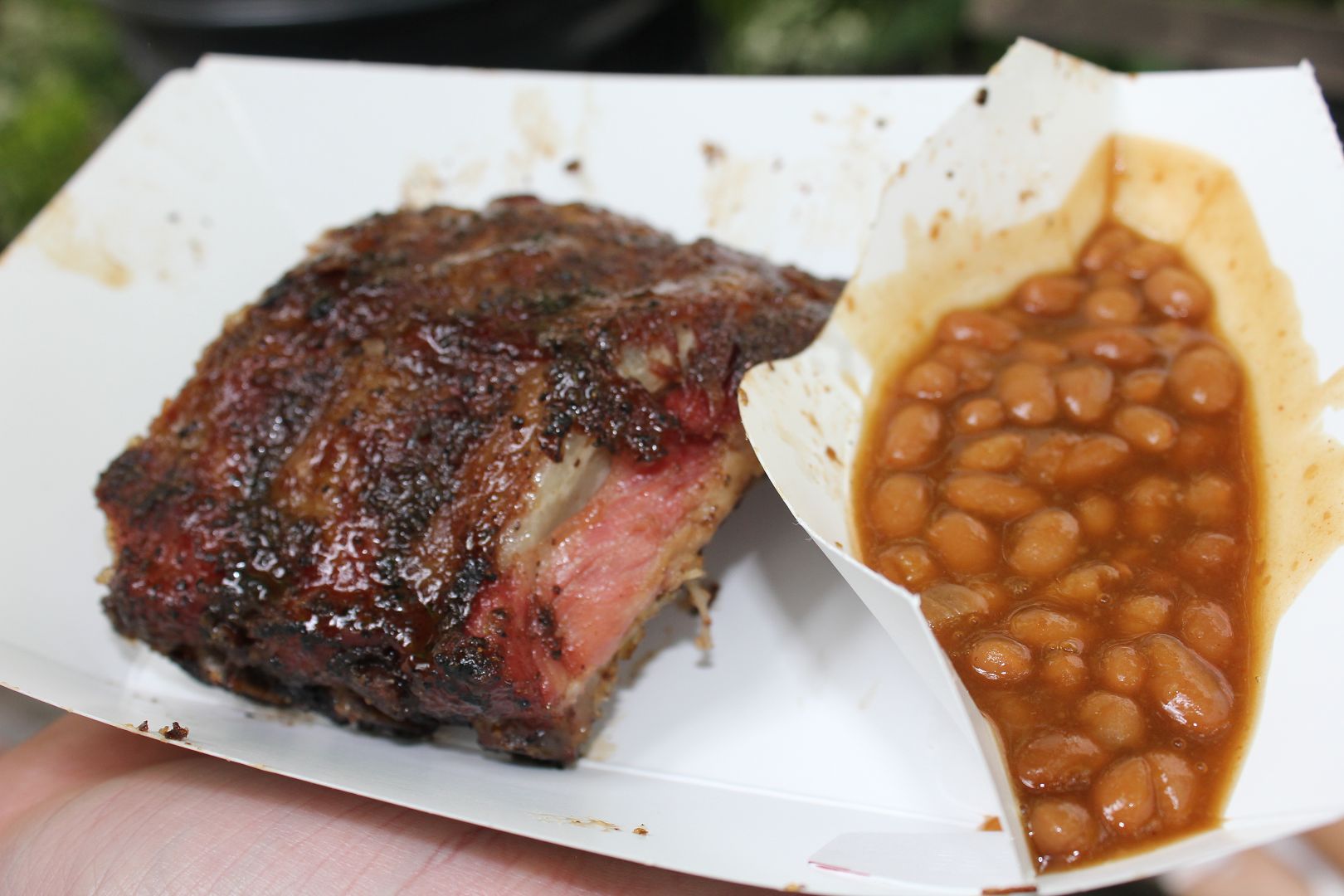 Martin's Bar-B-Que Joint's "Western Tennessee Style Whole Hog Sandwich"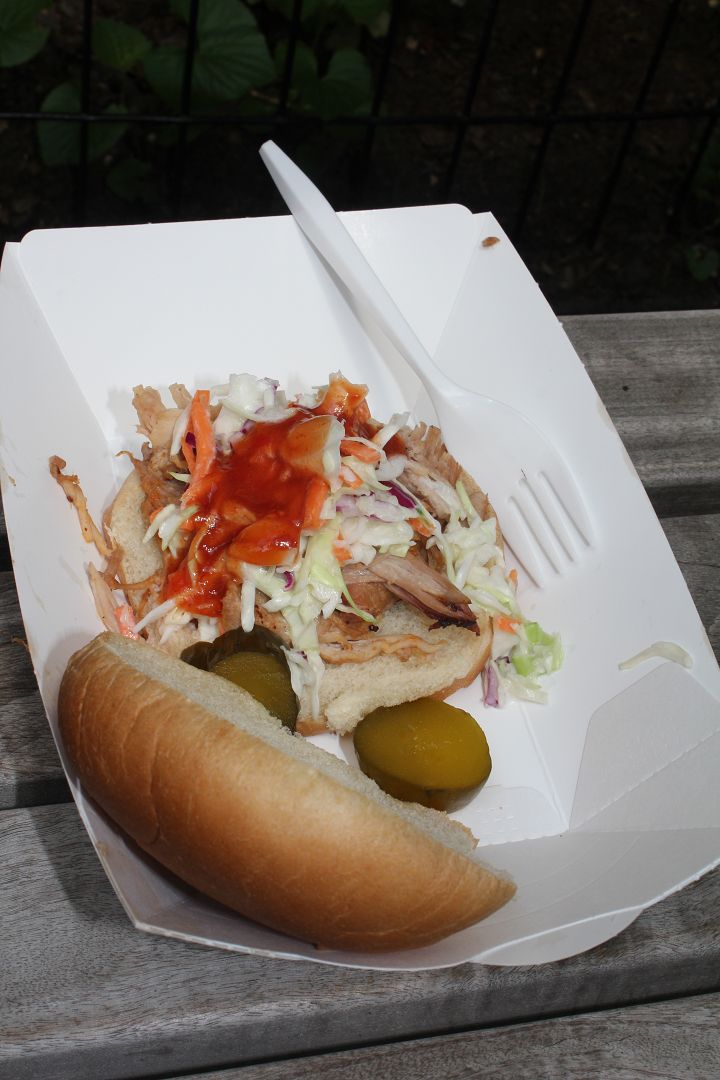 Blue Smoke's "Salt & Pepper Beef Ribs"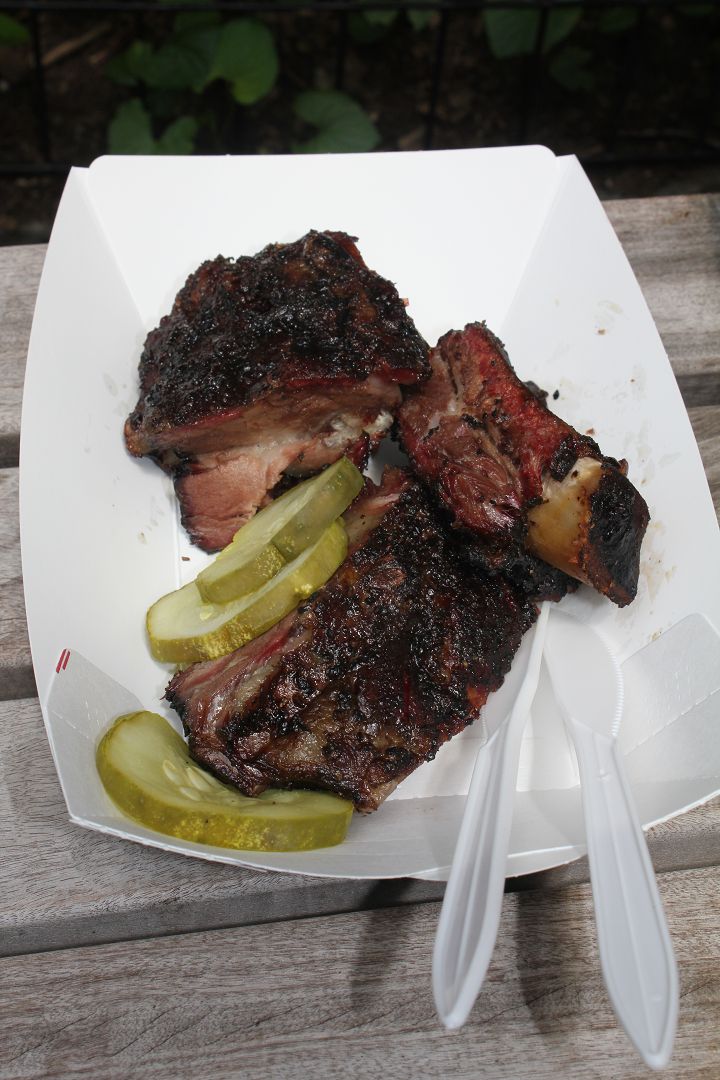 Big Bob Gibson Bar-B-Q's "Pulled Pork Shoulder Sandwich"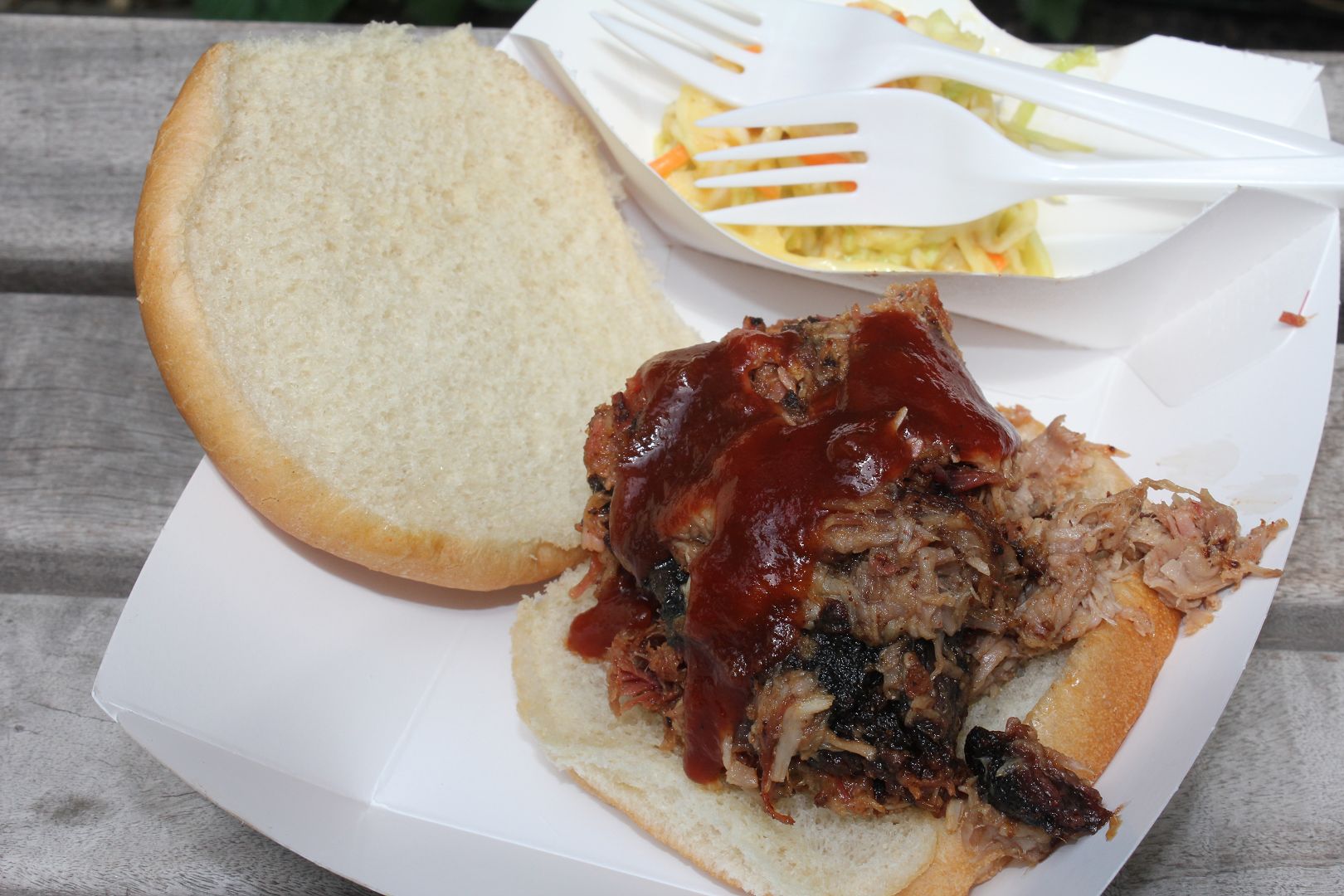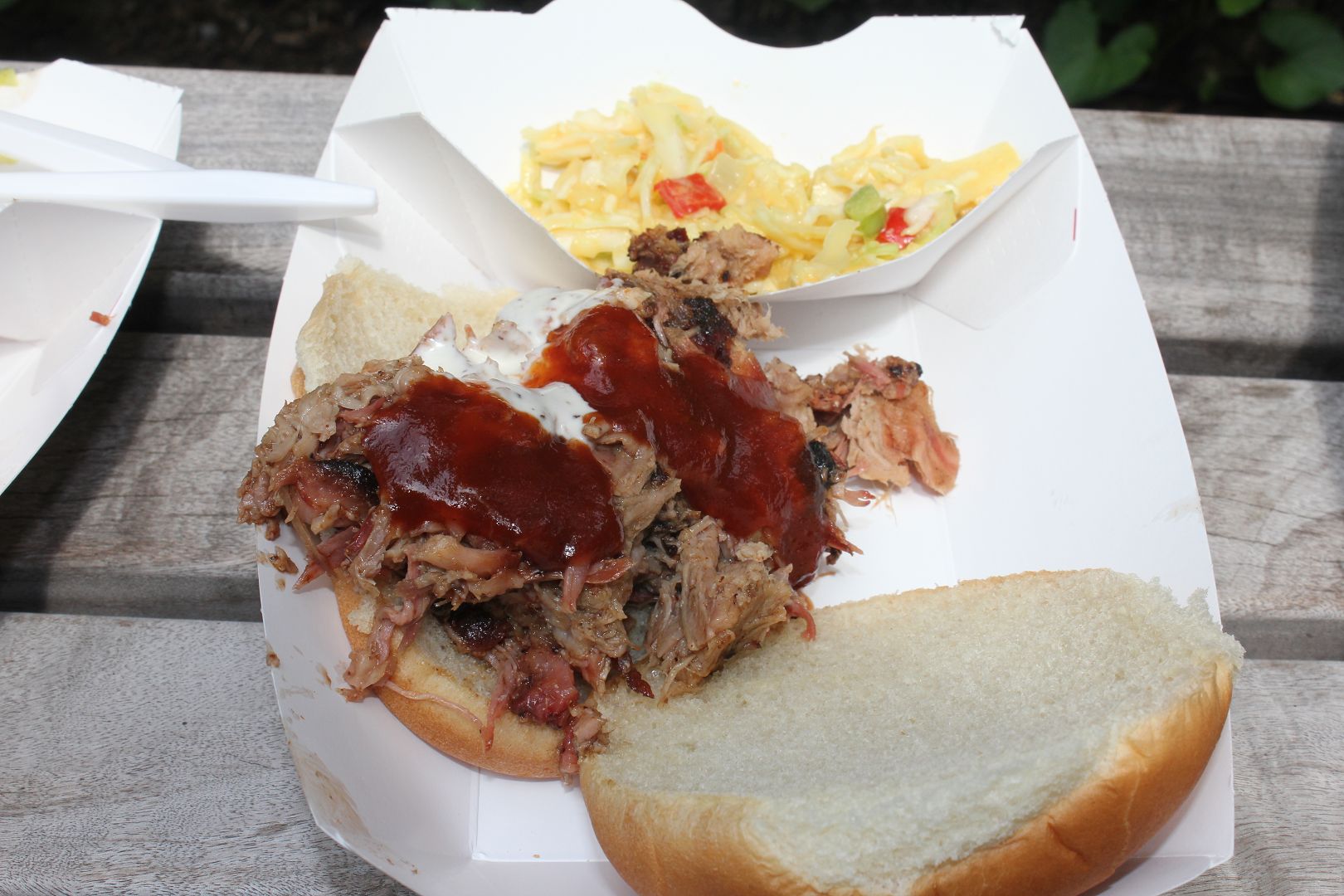 Related Articles
Share
About Author
(1) Reader Comment