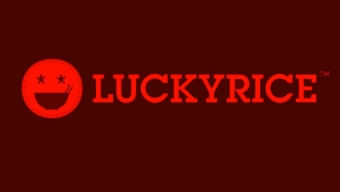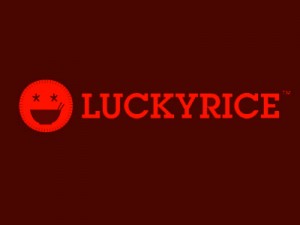 If you haven't noticed by now, New York City is an exciting multicultural metropolis. Walk through almost any neighborhood and you will encounter several different global delicacies. Whether at the Russian eateries in Brighton Beach or at the pasta palaces of Little Italy, this town has a way of filling you up while teaching you about the world. This fun and highly important Manhattan trait does not end with our restaurants alone. One festival representing Asian culture is working tirelessly to teach, entertain, and ultimately feed a hungry public. It's LUCKYRICE, a six day festival spotlighting Asian culinary culture through spectacular events including the 'Grand Feast,' 'Night Market,' opening cocktails, and 'Talk and Taste' gastronomic gatherings.
At LocalBozo.com, we pride ourselves on covering the very best of New York. We love this city and want our readers to get the most out of the big apple everyday. That being said, we will be at LUCKYRICE, and urge you to attend as well. But, hey don't take our word for it. LocalBozo.com was fortunate to sit down with award-winning media entrepreneur and LUCKYRICE founder, Danielle Chang. During our chat, Ms. Chang gave us the inside scoop on the festival which is now entering its third momentous year. The tasty topics of conversation ranged from how guests should best embrace the 'Grand Tasting' all the way to specifics on the festival's version of a traditional, 'Chinese Wedding.' Tickets are still available, but with a festival packed with so much to offer who knows how long they will last!
LocalBozo.com: How was this very impressive list of legendary chefs assembled for the LUCKYRICE culinary council?
Danielle Chang: We are lucky to be supported by such a amazing group of chefs — both Asian and non-Asian — that have done so much to contribute to defining Asian food in America. Ethnically Asian chefs like David Chang and Morimoto may have a natural affinity for Asian food because of the foods they grew up with — but even French chefs like Jean-Georges Vongerichten, Eric Ripert, Daniel Boulud (all of whom are on our culinary council) have done much to incorporate Asian ingredients and techniques into their cooking — not to mention look eastward for expansion!
LocalBozo.com: Describe the benefits for guests to purchase a VIP Passport. And what can they expect by doing so?
DC: The VIP passport is as close to an "all-access" Festival pass as we get — it offers guests VIP experiences at our 4 large "feasts" — which are the Epicurean Cocktail Feast hosted by David Arnold and momofuku on May 1 at the Bowery Hotel; the Sunset Luau hosted by Roy Yamaguchi and Alan Wong with Chai Chaowasaree on May 2 at the Gansevoort Meatpacking; the Grand Feast on May 4 at the Mandarin Oriental; and the Night Market on May 5 at the Archway under the Manhattan Bridge in DUMBO. These four very different events will give guests a culinary journey around Asia without leaving NYC!
LocalBozo.com:The Grand Feast on, May 4th looks to be an all out tasting experience. How do you suggest patrons navigate their way through it as not to get overwhelmed, and try the best it has to offer?
DC: The Grand Feast is very grand indeed … we will have over 30 different tasting tables serving dishes from across Asia–from Taiwan to Thailand — as well as cognacs, whiskeys, gin cocktails, sakes and shochus, beer, champagne and wine. I recommend that people come and enjoy the beautiful room, beautiful views, beautiful people and sample as much food and drink as possible but not feel like they have to try everything. A lot of people come to the event and get overwhelmed by the sheer amount of food and drink available — but a lot of the experience is about the atmosphere and elegance of the event.
LocalBozo.com: For our readers who have never attended a traditional, 'Chinese Wedding' can you please inform them on how LUCKYRICE version will run, and how close it will emulate the actual celebration?
DC: Like all cultures, the Chinese have a set of traditions and rituals that accompany the Wedding Banquet. Happily for us, the focus is on the food — the number of courses, the significance of the auspicious foods that are served and how those foods will impart good luck and fortune onto the newly wed couple. We are taking all of these traditions and food customs — but giving it a creative, updated twist. In terms of the food, we will be bringing in top chef Susur Lee to work with the master chefs at Shun Lee restaurant to add Susur's culinary creativity to a traditional menu. In addition, the entire dinner will take a performative, "cabaret-style" experience as we are bringing in two Broadway musical stars — Welly Yang and Dina Morishita — to perform as the evening's "Bride and groom" through a series of musical numbers.
LocalBozo.com: At all of these events such as the 'Night Market: Asian Street Food,' alcohol will be served. Will the food purveyors pair their food with traditional Asian spirits?
DC: A lot of thought has been given to the food and drink pairings throughout the event. We will be serving cocktails– many of which are created with Asian ingredients (or, in some cases such as with Bombay Sapphire East, the spirit itself is infused with Asian botanicals including Thai lemongrass and Vietnamese black peppercorn) — as well as wines, shochus, sakes and beers. Other than the shochus and sakes, we will not be serving "traditional" Asian spirits, but all of the beverages under curation do pair extremely well with Asian flavors. For instance, German Riesling wines pair remarkably with a variety of Asian cuisine–and we will be pouring these wines at the Night Market, James Beard Dinner and the Grand Feast so guests will be able to taste for themselves.
LocalBozo.com: The, 'Talk & Taste' appears to be a fantastic way for even goers to see exactly what makes these chefs tick. How will the question and answer period work, and will there be any one on one opportunities?
DC: This is a small, intimate and great way for hands-on food lovers to spend a Sunday afternoon. We'll have a series of chefs offer cooking demos that will explore different Asian cuisines, including Taiwanese, Macanese and Japanese. The event is held at the French Culinary Institute and guests will have the opportunity to ask questions following each session and to mingle with the chefs afterwards as well.
LocalBozo.com: Lastly, can you let us in on any surprises in store at LUCKYRICE and anything else for the readers of LocalBozo.com?
DC: We have a lot of new twists to this year's Festival — including music and bands at the Night Market and and lots of star chefs from Asia and across America. Tickets are moving fast so put May 1st-6th on your calendar!
- Jay Rubin
Related Articles
Share
About Author
(0) Readers Comments