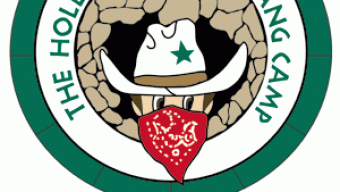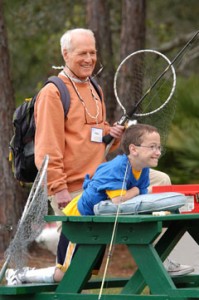 After years of generously contributing to different charitable organizations, screen legend and Hollywood heartthrob Paul Newman decided to pursue his own philanthropic venture more than a decade ago. He envisioned a camp that would host children subjected to serious and life-threatening illnesses as a respite from their diseases and allow them to function for even a short amount of time, unfettered, as kids. Founding Hold in the Wall Camps in 1988 Paul Newman's 'Dream' has become a very real reality, supporting hundreds of thousands of children and their families around the world. And in 2012, with the help of some 13,500 volunteers, the organization expects to host upwards of 45,000 children and their families- all at no cost to them.
Monday night, April 2nd marks a special day for the organization as Lincoln Center's Avery Fisher Hall will host "A Celebration of Paul Newman's Dream," a benefit to provide funding for the Association of Hole in the Wall Camps. 2010's star studded extravaganza featured the likes of Renee Zellweger, Bill Cosby, and Stevie Wonder and raised more than $3 million in funding for the Camps. 2012's red carpet gala should be no different, featuring performances by Elvis Costello, Paul Simon, Tina Fey, and much more. Perhaps best of all is the opportunity for you to attend the event, with tickets starting at just $35!
LocalBozo.com was fortunate to sit down with President and CEO of the Association of Hole in the Wall Camps, John C. Read. We've transcribed our conversation below, discussing everything that attendees can expect from Monday night's 'Celebration' extravaganza. For more information on how you can make a donation or to learn more about the Association of Hole in the Wall Camps, check out their website here. We'll be attending Monday's event and will have our detailed coverage for you, right here next week, on LocalBozo.com!
LocalBozo.com: On April 2nd, stars from the world of music and movies will head to "A Celebration of Paul Newman's Dream." Explain the concept behind the event and what attendees can expect from the live event itself.
John C. Read: A Celebration of Paul Newman's Dream, featuring Paul Simon, Jimmy Fallon, Josh Groban, Jake Gyllenhaal and Trisha Yearwood, among many others, will continue the spirit upon which the organization was founded: to give children with serious illnesses a place to kick back and experience serious fun. Paul Newman's dream is thriving and continues to grow globally, and this evening is meant to celebrate and continue that spirit. Guests can also expect an exciting announcement regarding the organization's new name!
LocalBozo.com: Proceeds from "A Celebration" go to The Association of Hole in the Wall Camps. How is the organization tied into this event and what sort of funding can the organization expect as a result?
JR: "A Celebration of Paul Newman's Dream," hosted by the Association of Hole in the Wall Camps, will benefit our entire network of 28 camps and programs worldwide for children with serious illnesses.
LocalBozo.com: Celebrities like Jimmy Fallon and Jake Gyllenhaal have already signed up for this year's event, joining Josh Groban and Paul Simon to name a few musicians- will the rest of the lineup be announced or a surprise for attendees?
JR: Last week, we announced that Elvis Costello, Tina Fey and Natasha Yvette Williams were added to the lineup.
LocalBozo.com: Show tickets begin at an affordable price- just $35, a rarity for events of this caliber. How important was a low ticket price in just spreading the word about "A Celebration" and getting enough interest from the regular middle class New Yorker to show up
JR: We're thrilled to welcome all New Yorkers who wish to celebrate our programs and support our campers, and in the words of Paul Newman himself, "kick back and raise a little hell."
LocalBozo.com: Why is Lincoln Center and especially Avery Fisher Hall the ideal spot to hold this 'Celebration?'
JR: Avery Fisher Hall is one of the most celebrated legitimate performing halls in the world and it is a pleasure for our artists to perform on its stage. Pop artists don't usually perform in these sorts of venues so they are always excited to grace its stage.
LocalBozo.com: Any other surprises in store for attendees that you'd care to share with us?
JR: Representing our programs worldwide, we'll have campers sharing their stories about how these programs have changed their lives.
LocalBozo.com: Anything else for the readers of LocalBozo.com?
JR: Founded by Paul Newman, the Association of Hole in the Wall Camps is a growing global network of innovative camps and programs that provide life-changing support for children with serious illnesses and their families. Currently, the Association consists of 28 programs worldwide, including 14 camps, 11 Global Partnerships, and 3 camps in development. In 2010, more than 47,800 people were served by these programs. Since 1988, over 337,500 people have been served, including more than 152,000 children from 50 countries. The Association of Hole in the Wall Camps is an independent not-for-profit organization dependent upon private funding to serve all children free of charge.
- Jane Van Arsdale
Related Articles
Share
About Author
(0) Readers Comments