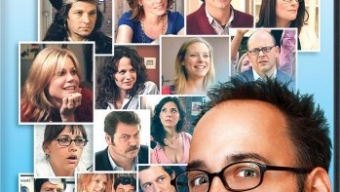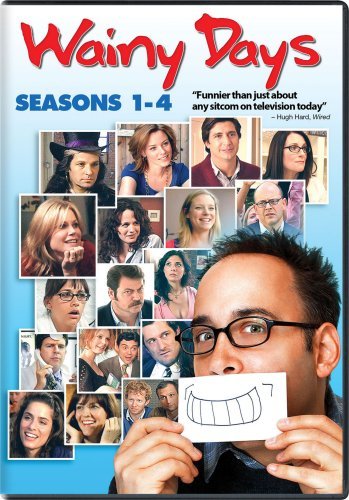 We here at LocalBozo pride ourselves on bringing our readers the very best of New York. At the same time, we love to expose you to things we truly dig. For over twenty years David Wain has made us, and the rest of the alternative comedy world crack up. Be it with 'The State,' 'Stella,' or a string of successful flicks like 'Wet Hot American summer' and 'Role Models,' he is one of the funniest actor/writer/directors working today. In recent years, Wain has turned his creative juices on the web by teaming up with My Damn Channel to produce, write, and star in the extremely funny Wainy Days series. Now in its fifth season, a DVD set is being released featuring the first 4 seasons of the surreal, off-beat comedy.
LocalBozo.com wants to spread the funny to our loyal readers with a FREE copy of Wainy Days Seasons 1-4! Be the first on your block, Cul-de-sac, or boat to have a copy before it's official release on February 14th! But, hey not so fast man; we got some rules here. If you want to win this piece of comedy gold follow these easy rules: Make sure you're following @LocalBozo on Twitter. Next, tweet @LocalBozo a reason why you shouldn't win the DVD and include the hashtag #iDontDeserveWainyDays. We will read all of your self-depreciating tweets and choose a wiener. It's that simple (or unnecessarily difficult). We'll be picking a winner on Tuesday, January 31st, so spread the word, enter as many times as you want, and stay tuned right here to see if you've won!
From the creative mind that brought you Role Models, Wanderlust, The State, and Wet Hot American Summer comes Wainy Days, the award winning series about David Wain's (slightly) fictionalized adventures looking for love in New York City. Each episode follows the rise and fall of another almost relationship, with absurd twists and turns and a slew of guest stars, including: Elizabeth Banks, Lake Bell, Julie Bowen, Saffron Burrows, Rob Corddry, Rashida Jones, Megan Mullally, Nick Offerman, Amanda Peet, Elizabeth Reaser, Paul Rudd, Jason Sudeikis. All of this funny available on DVD February 14th!
Related Articles
Share
About Author
(0) Readers Comments