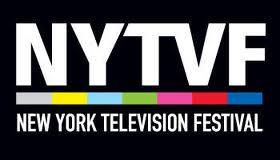 The spawn of autumn can only mean one thing: television pilot season. And while Lincoln Center's annual film festival might take most of the acclaim in late September, for four days beginning tonight the 2011 New York Television Festival solely owns the spotlight. The extended celebration features exclusive screenings, red-carpet premieres, roundtable type discussions and panels with some of the best and brightest minds and talents on the small screen and gives regular New Yorkers the opportunity to interact with them.
Launched in 2005, the Festival has grown to become a viable platform for independent television and a breeding ground for the creative. Perhaps the most exciting portion of the Festival each year is it's Independent Pilot Competition, sponsored by some of the industry's biggest networks and studios- Fox, A&E, MTV, FX, IFC, Sony Pictures, and MSN to name a few. They tap different artists to move forward with pilot projects based strictly on the organic growth of their ideas. From animated features to documentaries to sitcoms, the Competition encompasses the creativity of all genres- from shorts to full length dramas and everything in between.
Beyond the excitement of the Competition, there are several noteworthy events featuring some big name guests. The fun kicks off tonight at the SVA Theater with Fox's sneak preview of the animated "Allen Gregory," with creator and star Jonah Hill, for a red carpet screening and panel discussion with the cast. Also tonight, a sneak preview of "Marc Maron's WTF" as the veteran podcaster sits down with Denis Leary and executive producer Jim Serpico. Wednesday night is highlighted by the Logo Sneak Peek of "The A-List: Dallas," with a red carpet screening event and panel featuring the cast of Dallas' hot, young elite and an NBC sneak preview of the new Maria Bello drama "Prime Suspect," beginning at 7pm. Join LocalBozo.com at the NBC Universal Diversity Showcase, "Short Cuts," on Wednesday night as comedian and "Curb Your Enthusiasm's" 'Leon' (JB Smoove) hosts a two hour showcase of independent short films made by culturally diverse teams. Thursday features the "Creative Keynote" discussion with co-creator and executive producer of Lost, Damon Lindelof ($10), a writing forum- "Making the Comedy Writing Leap from UK to US" with "Everybody Loves Raymond" creator Phillip Rosenthal, featuring a Q&A and sitcom readings, and the event we most anticipate of the Festival- "Long Day's Journey into Late Night"- featuring a panel of late night writers with host and Saturday Night Live star Jason Sudeikis. A $10 ticket gets you inside for a pre-panel open bar and a panel discussion with writers from The Late Show with David Letterman, Late Night with Jimmy Fallon, The Daily Show, and The Colbert Report.
The 2011 New York Television Festival begins tonight, Tuesday, September 20th and runs through Saturday, September 24th. Many of the events are just $10, so make sure to secure your passes now before the whole Festival is completely sold out. For more information on everything going on at the 2011 New York Television Festival, check out: NYTVF.com.
- Jane Van Arsdale
Related Articles
Share
About Author
(1) Reader Comment