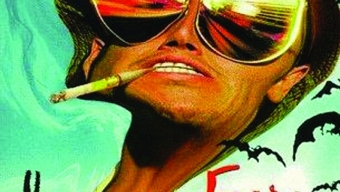 Peter Norton Symphony Space on 95th and Broadway is a true artistic mecca. This upper west side facility houses a cavalcade of New York's greatest minds nd their varied works. On any given night one can attend readings, film, dance performances, theater, and family events. Symphony Space boasts two separate theatres- the Peter Jay Sharp and Leonard Nimoy Thalia, both of which have an excellent layout and tremendous acoustics.
Symphony Space is a great resource for so many different forms of entertainment, and this rang quite true last week, when the 'Space' produced the series 'Selected Shorts,' which played host to the 40th anniversary of Dr. Hunter S. Thompson's master work, "Fear And Loathing In Las Vegas." Dr. Thompson is not only one of my favorite writers, but a true hero of mine. Thompson lived his life exactly how he wanted to on his own terms, and at the same time he helped to inspire an entire generation of free, eccentric thinkers. Needless to say, we had to attend the event.
It's a sad fact, but we all know Dr. Thompson has passed on and could not be there to read the material to us. Luckily the organizers of this excellent event assembled a group of talented actors to embody the work. The evening was hosted by the funny and affable Isaiah Sheffer with three different yet, distinct men of the stage and screen would each read a chapter of the celebrated work. Stage actor Scott Shepard took to the podium first, with the heavy duty, of reading the books' first chapter. For anyone who has read the book, or even seen the Gillian directed film knows, this section of the book reads like a bullet being fired out of a high powered rifle. Shepard knew this, and when he took to the mic he was prepared, reading the rapid fire chapter in a very Thompson-esque style, which seemed necessary. It was not an impersonation per say, but more of a tribute. The audience was in stitches as he read the hilarious exchanges between Thompson and his lawyer Dr. Gonzo.
Next up the star of the hit Broadway musical,Rent and the cult classic comedy film Dazed And Confused, Anthony Rapp. Rapp has a style all his own, and he brought that out in the reading, of Part One Chapter 3. One could tell just by sitting in the crowd that Mr. Rapp is a fan of Dr. Thompson. He placed a calculated emphasis on each word of the text paired with wild gesturing, both paying tribute to the work and making it his own. Rapps comic timing was all spot on, as he hit all the right notes just how Hunter laid it out.
These excellent readings concluded with a performance of the texts Part One Chapter 10, by a face New Yorker's know quite well, actor Michael Imperioli. Imperioli brilliantly played the role of Christopher Moltisanti, the hot headed mobster on the hit HBO series, The Sopranos. Imperioli buried himself so deeply in that role, the character became real. So needless to say I was intrigued to see how his performance would come off. I am pleased to report that he has astounding range, and none of the Christopher character was seen in his reading as he skillfully presented the material, and even joked to the crowd, about certain banned substances that Thompson was known for enjoying. Imperioli makes appearances at Symphony Space in various capacities. We urge you to check their calender to see when he is scheduled next. He is a true character actor in every sense of the word.
Dr. Thompson was first and foremost a journalist, working for many outlets at a time, be it Rolling Stone or Sports Illustrated Magazine. He would cover a story like no one else could. Hunter would place himself inside of the piece, making him a major part of whatever lead he was covering. This brilliant form of reporting has been often imitated, but never duplicated by any of his contemporaries. His influence is a different story, and many of today's talented journalists owe much to Thompson for his achievements.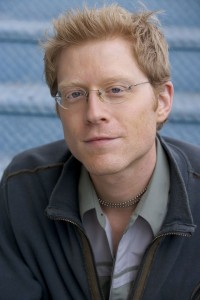 Writers were also on hand to speak about how Hunter S. Thompson has effected their respective careers, such as Chuck Klosterman. Klosterman, is the author of; Sex, Drugs & Cocoa Puffs and a well known music journalist for Spin Magazine . He spoke frankly and humorously to crowd about how some critic's have referred to him as the new 'Thompson', and how college appearances have mirrored this, as students have been known to hand him free drugs just like they did with Hunter. But, Klosterman disagree's with this comparison, and believe that he was influenced by his work and the boundaries that one can push a story and place yourself inside of it.
The celebration for this brilliant, hilarious work was a serious good time. The crowd, all fans of various ages were there for the man of the hour, and hung on every word that each presenter spoke. Symphony Space, and Selected Shorts treated this event with a high level of respect. But, most importantly they made it fun. Dr. Hunter S. Thompson may have passed on, but he left us with such a wealth of unique, counter-culture, and funny material. He will live on forever, through the words on the written page. Buy the ticket, take the ride.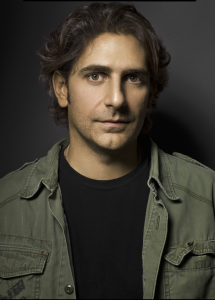 Check out all upcoming events at their website:  www.symphonyspace.org
- Alan Smithee
Related Articles
Share
About Author
(0) Readers Comments