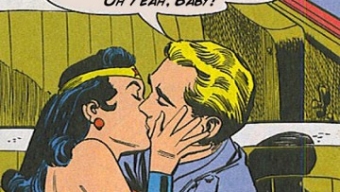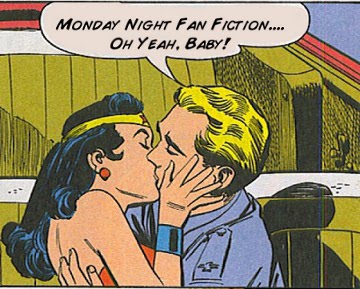 The last Monday in the month of August is upon us and that can only mean one thing. Yes, you guessed it.  It's time for another edition of Monday Night Fan Fiction.  Last month's Fan Fiction was out of control and wildly hilarious.  One can only guess what nuggets of pop culture the readers will choose to read on Monday night.
August's theme is "Anything Goes."  Will there be a reading from a fan-made "Growing Pains" script where Mike Seaver makes the whole family convert?  Will some of your 80's childhood favorites be placed in compromising positions of an adult nature?  Who knows.  Arrive early for Fontana's famous Happy Hour, grab a beer or eight, chew some popcorn, and find out!
If you have ever thought about taking in a small show downtown, then this is the show that you've been looking for.  It also doesn't hurt that its held at Fontana's- a very unpretentious lower east side bar that brings one back to the days when NYC was still a place for boozers and artists to mingle amongst each other in peace.
So when the work bell rings, if you work in a turn of the century factory, take the D train down to Grand street for Monday Night Fan Fiction.  The show begins at 7pm and there is a $5 cover.  The Local Bozo crew will be in attendance.  Buy.. I mean…have a drink with us!
-  Alan Smithee
Related Articles
Share
About Author
(1) Reader Comment