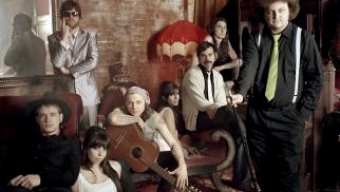 It is relatively unorthodox for a band to spend two full years writing and honing a record.  Perhaps even more unorthodox was the organic way the album was recorded.  Never meant to necessarily be performed live, the entire album was worked on by "whoever was in the studio that day."  And thus begins the story behind the inventive release of Atlanta based band The Constellations, and their major label debut album "Southern Gothic," which dropped in June 2010.
The reported concept behind the record is what one can expect to encounter in Atlanta between 2am and noon.  And that's exactly what the album feels like- a literal rollercoaster between genres, by a collection of musicians who refuse to be held down by being labeled.  Energetic frontman Elijah Jones is clearly the man behind this outfit with a list of influences ranging from Stevie Wonder to Cee-Lo Green to Tom Waits.  And each song distinctly showcases Jones' love of all different types of music.  From indie rock to psychadelic rock with a tinge of hip hop verses and catchy hooks, in a place as polarizing as music, Southern Gothic manages to strike a balance between many different kinds.  And most importantly, it works.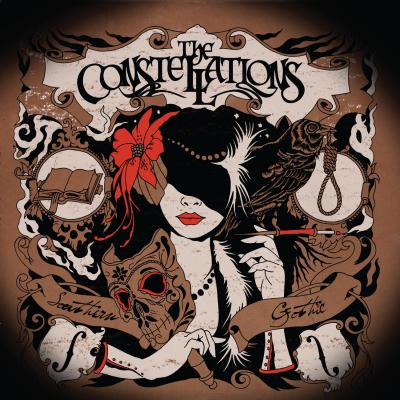 Suburban rapper Asher Roth ("We're Here To Save The Day") and Cee-Lo Green ("Love Is A Murder") both local Atlanta products, deliver outstanding rhymes to two of the songs on the eclectic album.  But it is Jones' star that truly shines brightest, as he more than holds his own, delivering head bobbing rhymes, meshed with a distortion-infused distinction and perfected enunciation.  While the lyrics are reflective of Hotlanta, you don't need to be from the dirty south to appreciate a man's admiration of his home.
In 2010 alone, the band was showcased in Paste Magazine's "Best of What's Next," feature, iheartradio's "Artists to Watch" feature, and in SPIN magazine's "Breaking Out" feature.  Since there's a good chance you've never heard of The Constellations, make no mistake- this album and this band are both quite good.  But we'd hardly spend time in this space reviewing an album commercially released six months ago.  No, we bring up The Constellations for good reason- the band is stopping locally on Wednesday, December 15th at Brooklyn Bowl and, even better, tickets are just $5 bucks.
LocalBozo.com was fortunate enough to get an exclusive interview with frontman Elijah Jones.  Listen as we discuss the progression of writing "Southern Gothic," other artists he'd like to work with, expectations of a live show, plans for 2011, and favorite places to hit when the band is in New York.  Elijah gives LocalBozo.com a candid look one of the most formidable bands in modern rock today.  Listen to the interview now!
Not familiar with The Constellations?  Tracks You Must Hear Now:
We're Here To Save The Day, Felicia, Setback, December, Step Right Up, Love Is A Murder
-  Jane Van Arsdale
Related Articles
Share
About Author
(0) Readers Comments