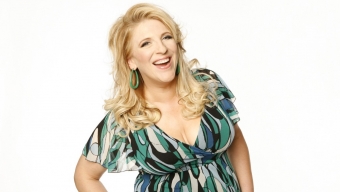 One of the greatest compliments a comedian can be paid is to be held in the same esteem as some of the heroes they admired and emulated when starting out. Thus, when critics dub Lisa Lampanelli, "A Female Don Rickels," there is perhaps no higher regard for an insult comic. With an incredible blend of unabashed self-deprecating humor, mixed with a mouth so dirty it would make your grandmother reach for a bar of soap, Lampanelli is remarkably endearing to her legions of fans because of her relative normalcy. Offstage she looks like a regular, everyday, mid-40′s white woman. But when she's on stage, she absolutely owns the room. And therein lies the actual secret to her success- a woman, more famous for being the opposite of a typical Hollywood skinny, living her dreams right in front of our very eyes. Just a regular female with a spectacular talent for making us laugh.
It wasn't always so easy, however. After starting out as a journalism major and a contributor at magazines like Hit Parader and Rolling Stone, Lampanelli began her comedy career in Manhattan in the early 1990′s, virtually toiling around the city's small comedy institutions, while honing her craft. It wasn't until the 2002 Friar's Club Roast of Chevy Chase that she began to get noticed. Thereafter, she was invited back on the celebrity roasts of such B-Listers as Denis Leary, Flavor Flav, William Shatner, and Jeff Foxworthy, to name a few. But it was the Comedy Central Roast of Pamela Anderson in 2005 that really put Lisa Lampanelli on the map. Following her appearance, fans began coming out to her shows in droves and she literally has never looked back.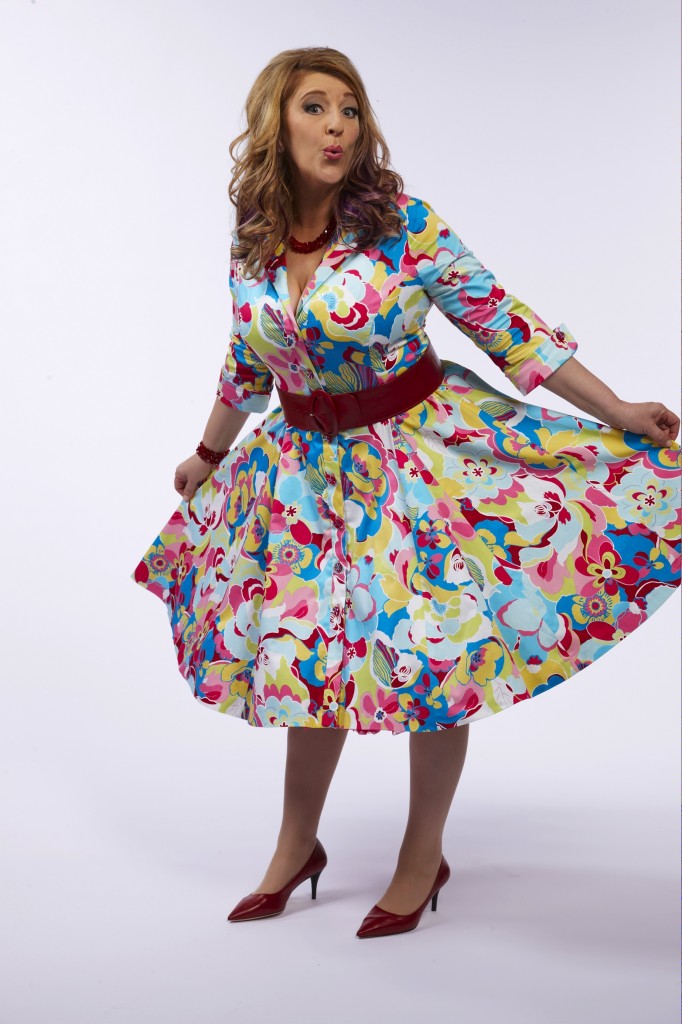 Coupled with her introspective appearances on the Howard Stern Show as a guest and a special attraction for their own roasts, Lampanelli was finally beginning to gain some traction, and the Connecticut born comedian was finally making her own name. To date, she's had two of her own specials on Comedy Central- 2005′s "Take It Like a Man" and 2007′s "Dirty Girl" (which was nominated for Best Comedy Album at the 2008 Grammy Awards) – with another being taped this month for a 2011 release- 2010′s "Tough Love," as well as an even more impressive hour long HBO comedy special- 2009′s "Long Live the Queen," which are typically only reserved for super comedic heavyweights. In 2009, Lampanelli released a self-exposing auto-biography called "Chocolate, Please- My Adventures in Food, Fat, and Freaks," which was well received.
She's been a correspondent on Extra, has sold out every conceivable major venue for a comedian to play, has had movie roles, her own cable specials, comedy albums, and her own reflective book. Lisa Lampanelli is quite literally, the Queen of All Media. Don't miss your chance to catch Lisa Lampanelli live as she takes on the Beacon Theatre on Friday, December 10th and Saturday, December 11th and at The Borgata in Atlantic City, New Jersey on Sunday, February 20th, 2011.
LocalBozo.com was granted an exclusive interview with the outrageous comedian. Listen as we discuss her recent marriage, groups she loves to target, her upcoming tour and Comedy Central taping, and find out what it's like for a true New Yorker to live and perform in the best city on earth. For more information tickets, tour dates and for all things Lisa Lampanelli, check out insultcomic.com
- Jane Van Arsdale
Related Articles
Share
About Author
(1) Reader Comment