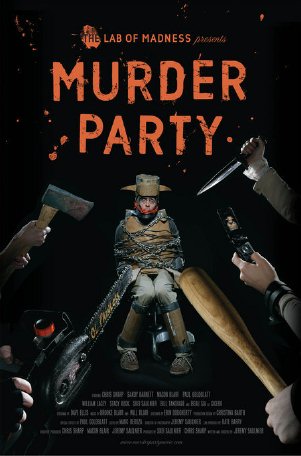 One of LocalBozo.com's favorite holidays is quickly approaching.  Yes, you guessed it- Boxing Day.  No, that's a lie.  I am clearly referring to Halloween and/or All Hollow's Eve as no one calls it.  Halloween in New York City is an amazing time.  The city fills to the brim with people from as far as New Jersey.  Men are dressed as Borat while the women really slut it up.  It is a truly magical experience but, the build up to October 31st is what is the most fun.
As September enters its final week, the full-on Halloween advertising blitz has begun. Stores have begun to hang their decorations, haunted houses are being set up in downtown city lofts, and pumpkin beer is flowing out of many local bar taps.  Everyone has their own pre-Halloween rituals.  Some people go with friends and lovers to pumpkin patches to pick their very own gourd and later carve it uniquely.  Others choose to head to Salem, Massachusetts and immerse themselves in a rather dark part of this country's history.  Above all, Halloween month, is a time to give ourselves a much deserved scare, followed by a much needed smile.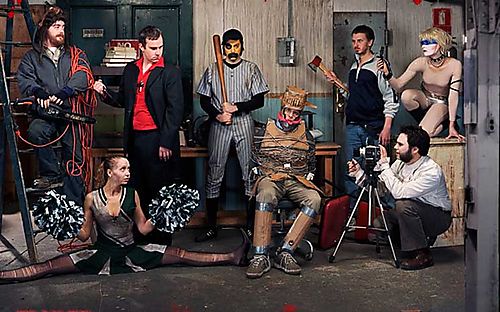 I for one like to use this month to catch up on horror movies.  I love to hit the video store and pick up films that I have never seen before, or go through my DVD collection and re-watch some of my favorites. Horror movies and Halloween go hand in dismembered hand. So why not treat yourself and a friend to some shocks? All month long, LocalBozo.com will be counting down some of our favorite Halloween themed films and upcoming events that you need to check out, in order to make the most out of Shocktober! (That may or may not be copyrighted to WPIX 11)
Satire is not easy. Neither is horror film making. The creative team, "The Lab of Madness" has done a thoroughly impressive job of melding these two distant genres' together.  The film "Murder Party" (2007) tells the story of Chris (played by Chris Sharp), a lonely traffic ticket officer working the streets of Brooklyn. It's Halloween time and he will spend it like he does most nights, alone with his cat.  But, after a gust of wind blows a mysterious invitation his way, it seems that fortune has smiled on Chris.  The invite says "Murder Party," and an address is provided to a loft located in a not so nice industrial area of hipsterville- Williamsburg, Brooklyn. Once Chris arrives we quickly find out that the "Murder Party" is not some kitschy name for a theme party, but an elaborate performance art piece, where eccentric Williamsburg type artists plan to murder the person who was stupid enough to attend, in order to get grant money.
The skewing of Williamsburg hipster culture runs rampant throughout this film. It is spot on- smart and funny.  The artists and soon to be murderers are all examples of the hipster culture gone amuck. The way in which they go into great detail about their murder plot as art would sound horrifying had it not been written as a comedy.  A prime example, is how one of the female artist talks about doing the murder as some type of "video installation."  (Writers Note: When I hear someone say they are either creating, or going to a video installation, I visualize them squeezing their smug butt checks tightly together.)
Most of the film takes place in the minimalist loft setting; mind you this was a low budget film.  This doesn't hurt the film at all.  In fact, it does the exact opposite, by forcing the viewer to spend time getting to know these oddball characters like we are in the room with them. Since this is a horror/comedy, the loft also provides a nice amount of creepiness since there are many dark spaces throughout, used nicely in some of the films more intense moments.
Murder Party is a fun little movie and it has that great New York City fall feeling to it. After you are done viewing it you will be inspired to go outside and enjoy the crisp fall air, and kick some leaves.  So hit the video store- we recommend Kim's on 1st Avenue in the East Village.  By purchasing the films you will also be supporting the Lab of Madness to make more movies featuring our beloved boroughs as the back drop.   It should also be noted that many of the members actually live in Brooklyn. For now, stay scared!
-  Alan Smithee
Related Articles
Share
About Author
(1) Reader Comment