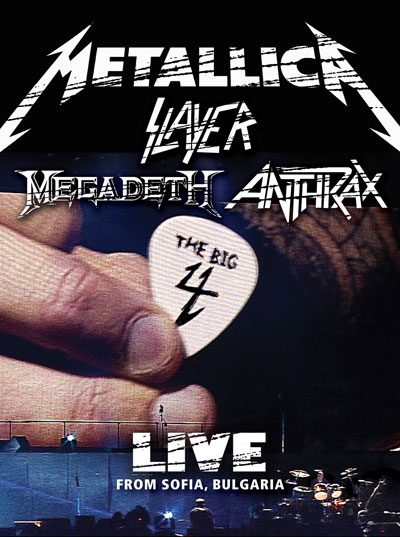 The world of heavy metal music has many faces and many sub-genres and each of them has their own diehard fan bases.  At the end of the last decade it was nu-metal ruling the roosts, much to the disbelief to many of the older metal heads.  But in recent years, thrash metal which really originated the genre, has been making a renaissance. Voices from the past have returned in major ways proving once again why they were worshipped as metal gods.  Many of you who were born in the late 1970s and early 80s are quite familiar with the bands that populate this sub-genre.  "The Big Four" as they are called- Metallica, Slayer, Megadeth, and Anthrax were, and still are, the most recognized thrash metal bands.
The Big Four bands typically tour constantly but separately, usually in support of new albums.  But this past summer, Metallica, Slayer, Megadeth, and Anthrax joined together on stage for the first time ever, at the Sonisphere 2010, Sofia (Bulgaria) on June 22.  They played a blistering version of the Diamond Head classic "Am I Evil."  This led to a barrage of rumors that a massive tour would be on the way with all four bands on board.  No one ever thought a reunion of this kind would ever happen. If you recall, Megadeth founder and front man Dave Mustaine was the original Guitarist for Metallica.  As the story goes, Mustaine was abruptly kicked out of the band, due to his drinking and general nasty attitude and the bad blood between Mustaine and Metallica has lasted for over twenty years.  In 2004 a brief reunion between Mustaine and Metallica drummer Lars Ulrich, was filmed for the documentary "Some Kind of Monster."  It is believed that the olive branch between these two feuding parties was finally extended at this meeting.
Thrash fans are waiting with baited breath for a major tour to be announced which would include all four bands.  But as we await for the potential announcement of some domestic dates, fans can attend the Jagermeister Music Tour, featuring three of the big four (Slayer, Megadeth, and Anthrax), making their only New York area stop on October 8th at the Nassau Coliseum.
THE NEW SCHOOL
Thrash metal may be a product of the 1980s, but with all things, music is cyclical.  Thrash metal has made a return in a big way.  Many people think that if you want to hear some solid metal you have to explore some European acts.  But now more than ever, thrash metal is back in the good old USA; And it's better than ever. LocalBozo.com would like to shine a spotlight who on two bands working to make the thrash metal renaissance a reality: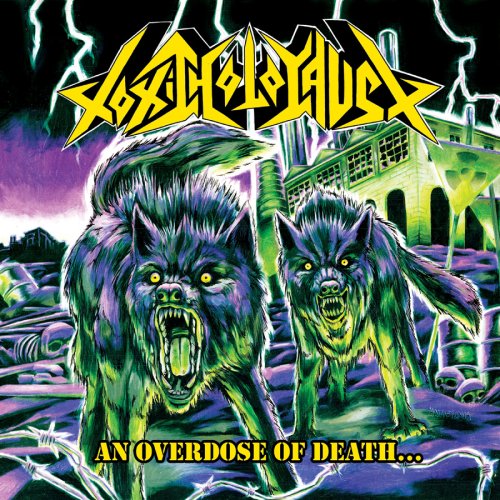 Toxic Holocaust
Founded by Joel Grind in 1999, Toxic Holocaust isn't your typical metal band. There is only one true member, and that is Grind himself.  Grind produces each album, playing each and every instrument. Whenever the band goes on tour Grind hires the touring band, usually from other metal acts.  LocalBozo recommends you buy the band's latest album for your first taste, 2008's "An Overdose of Death."  Every track serves a purpose and there is absolutely no filler here folks. Upon listening you will be amazed that it was recorded all by one guy.
Stand out tracks:
The Lord of the Wasteland
Death from Above
Feedback Blood and Distortion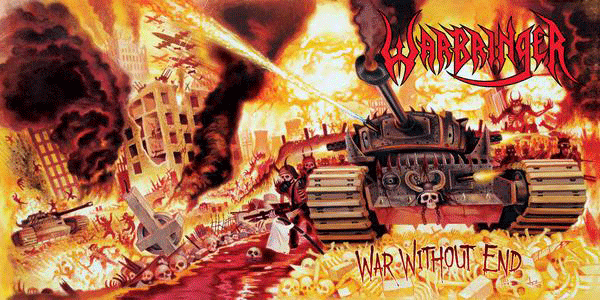 Warbringer
Formed in 2004, this five piece act has been tearing up the independent metal scene since their inception.  Warbringer's sound can easily be compared to that of their metal forefathers, as the mighty Slayer inspires their 2008 debut, "War Without End." They are currently signed to Century Media Records.
Stand out tracks:
Combat Shock
Hell on Earth
Instruments of Torture
Thrash is back, Jack.
-  Alan Smithee
Related Articles
Share
About Author
(0) Readers Comments